MEETING WITH WOMEN LEADERS
---
Thanks to the L'Oréal-UNESCO For Women in Science initiative the participants will have the opportunity to interact personally with women leaders in the fields of IT, academia research and politics that support the conference, in small round tables and in an informal, relaxed environment. 
Carmen Vela Olmo. Former Secretary of State for Research, Development and Innovation (SEIDI), 2012-2018.
Ángeles Delgado. President of Fujitsu in Spain, Portugal and Latin America.
Gemma Fargas Ribas. Vice Chancellor of Social Responsibility and Equality of the Polytechnic University of Catalunya BarcelonaTech (UPC).
Guayente Sanmartin. General Manager of the HP's Large Format Design Business.
Sara Berbel. Manager of Economic Policy and Local Development of the Barcelona City Council, former General Director of Barcelona Activa, former president of the Catalan Women Institute.
Regina Revilla. Policy, Communication & Corporate Affairs Executive director at Merck, Sharp & Dohme (MSD), Grupo Americano EU-Canada, Spanish Bio-Companies Association (ASEBIO) former president, advisor to Marcelino Botín Foundation.
Ana Polanco. Market Access and Corporate Affairs Director at Merck Group, Board Member of Spanish Biotech Companies Association (ASEBIO) and Head of the Health Commission, Board Member of the Spanish Health Digital Association, Director Executive Board ClosinGap_Women for a Healthy Economy, Member of FEI Executive Board, and Board Member of the MerckSalud Foundation.
This activity requires prior registration and is free of charge. There are limited places, the organization will contact attendees to inform on the table they have been assigned to.                           
---
PANEL DISCUSSION (ACM-WE & RSG-Spain)
  More details coming soon, so make sure you check back in for full details.
OTHER ACTIVITIES
---
GALA DINNER
The Gala Dinner is one of the highlights of the social programme of the AdvCompBio 2019. It is an excellent opportunity to get to know and network with the Conference chairs, organizers and attendees.
The AdvCompBio Gala Dinner will be hosted at the historic 7 Portes Restaurant.
Please note that the registration fee does not include the Gala Dinner. Participants willing to join will be requested to pay 50€/person.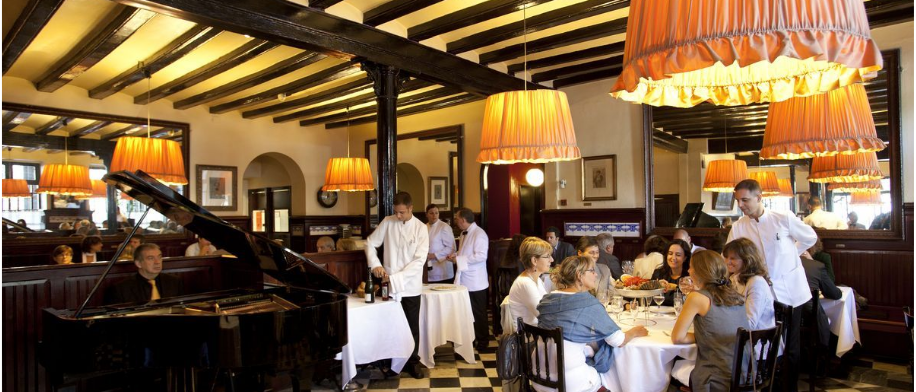 ---
THEATER PERFORMANCE
We are pleased to announce that the programme includes a live theater performance created especially for the occasion. The piece, directed by Berty Tovias - International Teatre https://www.teatrestudis.com/, will have commentary and themes from the world of science and technology, and was conceived through conversations with female scientists.  
This activity is free of charge.  
---
GUIDED TOUR - LA PEDRERA
La Pedrera (Casa Milà) was Gaudí's last commission, a dynamic building that has been declared a World Heritage site by UNESCO and a Historical and Artistic Monument of National Interest. It has an amazing rooftop, where you will be able to enjoy spectacular views of Barcelona and Passeig de Gràcia. It is a unique space and a masterpiece of Gaudi's imagination.
Please note that the registration fee does not include the Guided Tour - La Pedrera. Participants willing to join will be requested to pay 26€/person.