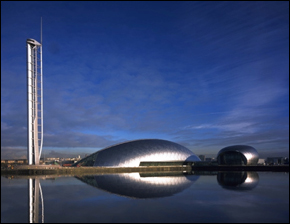 Glasgow Science Centre
House for an Art Lover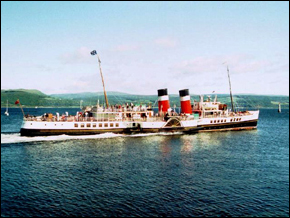 Waverley


Located on the west coast of Scotland, Glasgow, is by far largest city in Scotland with a population of approximately 609,370 people.

Glasgow is undoubtedly one of Europe's most dynamic cultural capitals: steeped in culture, rich in history, but above all alive with an excitement you can sense as you walk through its elegant streets, square, parks and gardens. The city has long been established as Scotland's foremost cultural centre—it is home to Scottish Opera, the Royal Scottish National Orchestra, Scottish Ballet and several world-ranking theatre companies.

Around the city there are numerous reminders of Glasgow's impressive architectural heritage, not least some of the finest Victorian architecture in Europe. Equally remarkable are the unique styles of Charles Rennie Mackintosh and Alexander "Greek" Thomson.

There is an abundance of bars and restaurants to suit all tastes. There are museums and art galleries in the city centre and as Glasgow is the largest shopping destination outside London there are stores to suit every taste in fashion.

Food
Read a June 25 NY Times Article, entitled Scotland's New Chef Takes Its Riches to Heart. (Free Registration Required).

Weather
The weather in Glasgow can be variable. It is usually very pleasant in July and August as these are "summer" months, although an umbrella is always a sensible precaution! The average daytime temperature at this time of year is approximately 18°C.

Glasgow acts as a gateway to both the Highlands and Lowlands of Scotland. You can visit Robert Burns' country in Ayrshire, or go see the Scottish Crown Jewels which are housed in Edinburgh Castle.

You can also access London (approximately 1 - 1.5 hrs flying) and a number of European destinations from Glasgow.