Exhibitor Floor Plan ISMB 2018
ISCB is a scholarly society representing computational biology and bioinformatics worldwide. Serving over 3,400 researchers dedicated to advancing the scientific understanding of living systems through computation, ISCB:
Provides access to the latest discoveries, information, and training in the field
Delivers valuable networking opportunities to the scientific community to promote collaboration and advancement
Offers affordable platforms to present your latest research discoveries and interact with other researchers
Is the home and community for all researchers working in the field of computational biology
ISCB is the host of ISMB (Intelligent Systems for Molecular Biology),the world's longest running and largest conference dedicated to computational biology and bioinformatics.
Exhibitors
Recruiters

www.iscb.org
The International Society for Computational Biology (ISCB) (www.iscb.org) was the first and continues to be the only society representing computational biology and bioinformatics worldwide. ISCB serves a global community of nearly 3,400 scientists dedicated to advancing the scientific understanding of living systems through computation by:
convening the world's experts and future leaders in top conferences
partnering with publications that promote discovery and expand access to computational biology and bioinformatics
delivering valuable information about training, education, employment, and relevant news
providing an influential voice on government and scientific policies that are important to our members
ISCB has three official journals – OUP Bioinformatics, PLOS Computational Biology and F1000Research ISCB Community Journal, and has affiliations in place with several other publications for the benefit of our members.

https://jax.org/postdoc
The Jackson Laboratory is recruiting outstanding Postdoctoral Associates for our expanding academic research campuses in Bar Harbor, Maine, and Farmington, Conn. Join us and contribute to our important mission of discovering precise genomic solutions for disease and empowering the global biomedical community in our shared quest to improve human health.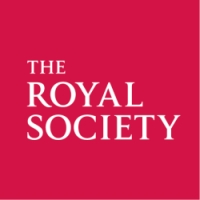 http://royalsociety.org/journals
The Royal Society journals Interface and Interface Focus regularly publish content within computational and systems biology, and we welcome research, reviews and proposals for themed issues from scientists working in these areas.
For more information, please come and have a chat with our representative Dr Tim Holt at booth number 25.

www.cambridge.org/academic
Cambridge University Press dates from 1534 and is part of the University of Cambridge. Our mission is to unlock people's potential with the best learning and research solutions by combining state-of-the-art content with the highest standards of scholarship, writing and production. Visit our stand for 20% off all titles on display. Web Address: www.cambridge.org/academic

https://www.plos.org
PLOS (Public Library of Science) is a nonprofit Open Access publisher, innovator and advocacy organization dedicated to accelerating progress in science and medicine by leading a transformation in research communication. The PLOS suite of influential journals contain rigorously peer-reviewed Open Access research articles from all areas of science and medicine.
http://mygoblet.org/
The GOBLET (Global Organisation for Bioinformatics Learning, Education & Training) Foundation was established to cultivate the global bioinformatics trainer community, set standards and provide high-quality resources to support learning, education and training. Alongside its mission to professionalise bioinformatics training, its vision is to unite, inspire and equip bioinformatics trainers worldwide.
EDUCATION
http://iscb.org/education-cosi
The ISCB EDUCATION COSI focuses on bioinformatics and computational biology education and training across the life sciences. A major goal of this COSI is to foster a mutually supportive, collaborative community in which bioscientists can share bioinformatics education and training resources and experiences, and facilitate the development of education programs, courses, curricula, etc., and teaching tools and methods.

https://bd2kccc.org/
Big Data to Knowledge (BD2K) is a trans-NIH initiative established to enable biomedical research as a digital research enterprise, to facilitate discovery and support new knowledge, and to maximize community engagement. The BD2KCCC aims to sustain the impact of BD2K achievement within the global biomedical community and the public domain through innovative solutions in resource indexing and knowledge management.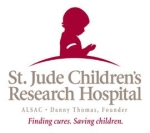 https://stjude.org/postdoc
A non-profit biomedical research institution where mathematics and computer science are applied to the study of genomics, epigenetics, systems biology, biological image analysis, and structural & chemical biology. Our high-performance computing facility allows seamless integration of computational scientists with experimentalists. Visit our booth to discuss postdoctoral fellowship opportunities.

http://www.ebi.ac.uk/
At the European Bioinformatics Institute (EMBL-EBI), we help scientists realise the potential of 'big data' in biology, helping them exploit complex information to make discoveries that benefit mankind. We manage the world's public biological data and make it freely available to the scientific community via a range of services and tools, perform basic research and provide professional training in bioinformatics. We are part of the European Molecular Biology Laboratory (EMBL), a non-profit, intergovernmental organisation funded by 21 member states and two associate member states. Our 570 staff represent 57 nationalities, and we welcome a regular stream of visiting scientists throughout the year. We are located on the Wellcome Genome Campus in Hinxton, Cambridge in the United Kingdom.

http://global.oup.com/
Oxford University Press is a department of the University of Oxford. It furthers the University's objective of excellence in research, scholarship, and education by publishing worldwide. OUP publishes a wide range of academic journals in the field of computational biology, including Nucleic Acids Research and Bioinformatics, two of the largest titles in the field.

http://f1000research.com
F1000Research is an Open Science publishing platform offering rapid publication of posters, slides and articles with no editorial bias. All articles benefit from transparent peer review and the inclusion of all source data.
https://jetstream-cloud.org
Jetstream, led by the Indiana University Pervasive Technology Institute (PTI), adds cloud-based, on-demand computing and data analysis resources to the national cyberinfrastructure. With a focus on ease of use and broad accessibility, Jetstream is designed for those who have not previously used high performance computing and software resources.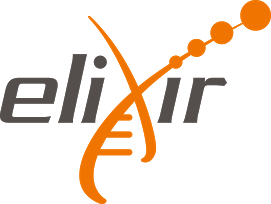 https://www.elixir-europe.org
ELIXIR unites Europe's leading life science organisations in managing and safeguarding the increasing volume of data being generated by publicly funded research. It coordinates, integrates and sustains bioinformatics resources across its member states and enables users in academia and industry to access services that are vital for their research.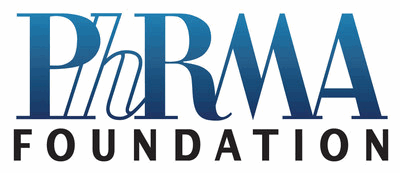 http://www.phrmafoundation.org
The PhRMA Foundation provides grants and fellowships to young pharmaceutical scientists to support their research efforts. We provide over $3.5 million per year including over $400K in Informatics awards. Our awards have supported more than 2,300 scientists over the past 53 years with no strings attached. In our Informatics program we offer Pre Doctoral and Post Doctoral Fellowships and Research Starter Grants. Detailed program information and application specifics are on our website – https://www.phrmafoundation.org.