Great Lakes Bioinformatics Conference 2015
KEYNOTE SPEAKERS - GLBIO is pleased to announce the following speakers.
---
Updated April 21, 2015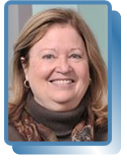 DR. NANCY J. COX
Monday, May 18, 6:15 - 7:15PM
Location: Fowler Auditorium

Large-scale Data Integration: Genomes, Transcriptomes, and Electronic Medical Records

Professor and Section Chief, Section of Genetic Medicine, Department of Medicine, Division of Biological Sciences, The University of Chicago. Joint appointment: Dept. of Human Genetics, Member: Computation Institute, Committee on Genetics, Committee on Molecular Medicine, Committee on Cancer Biology. B.S. in Biology from the University of Notre Dame, 1978 and Ph.D. in Human Genetics from Yale University, 1982. Learn more here: http://genemed.bsd.uchicago.edu/old/

.....................................................................................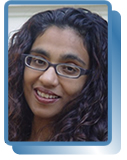 DR. MONA SINGH
Tuesday, May 19, 9:00 - 10:00AM
Location:  Fowler Auditorium

Data driven approaches for uncovering variation in protein interaction networks

Mona Singh is a Professor of Computer Science, Lewis-Sigler Institute for Integrative Genomics, Department of Computer Science, at Princeton University. Dr. Singh is involved in the development of algorithms for a diverse set of problems in computational molecular biology. Dr. Singh is particularly interested in predicting specificity in protein interactions and uncovering how molecular interactions and functions vary across context, organisms and individuals. High-throughput biological datasets are leveraged in order to develop data-driven algorithms for predicting protein interactions and specificity; for analyzing biological networks in order to uncover cellular organization, functioning, and pathways; for uncovering protein functions via sequences and structures; and for analyzing proteomics and sequencing data. Learn more here: www.cs.princeton.edu/~mona/
.....................................................................................


DR. JIAN-KANG ZHU
Wednesday, May 20, 9:00 - 10:00AM
Location: Fowler Auditorium

Regulation of DNA methylation in plants

Distinguished Professor of Plant Biology, Departments of Horticulture and Landscape Architecture and Biochemistry. Dr. Zhu earned his bachelor's degree in soils and agricultural chemistry from Beijing Agricultural University; his master's degree in botany from the University of California, Riverside, and his doctorate in plant physiology from Purdue. He comes to Purdue from the University of California, Riverside, where he was the Jane Johnson Chair Professor in the Institute for Integrative Genome Biology and Department of Botany and Plant Sciences. He is internationally renowned for his creative and path-breaking research that has sought to elucidate the signaling pathways in plants that govern their responses to environmental stresses. His research has contributed fundamentally to current understanding of the molecular-genetic mechanisms underlying salinity tolerance, drought tolerance, and low temperature stress in plants. Dr. Zhu's laboratory has been central in the effort to identify key genes that could be manipulated to modify crop responses to abiotic stresses, with the ultimate goals of both enhanced agriculture productivity and decreased degradation of the environment. Dr. Zhu was inducted into the US National Academy of Sciences in 2010. Learn more here: https://ag.purdue.edu/hla/zhulab/Pages/default.aspx 
...................................................................................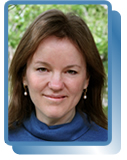 DR. TANDY WARNOW
Wednesday, May 20, 3:30 - 4:30PM
Location: Fowler Auditorium

Grand Challenges in Phylogenomics

Session summary:  Estimating the Tree of Life will likely involve a two-step procedure, where in the first step trees are estimated on many genes, and then the gene trees are combined into a tree on all the taxa. However, the true gene trees may not agree with the species tree due to biological processes such as deep coalescence, gene duplication and loss, and horizontal gene transfer. Statistically consistent methods based on the multi-species coalescent model have been developed to estimate species trees in the presence of incomplete lineage sorting; however, the relative accuracy of these methods compared to the usual "concatenation" approach is a matter of substantial debate within the research community. Dr. Warnow will present results showing that coalescent-based estimation methods are impacted by gene tree estimation error, so that they can be less accurate than concatenation in many cases. She will also present two new methods (ASTRAL and statistical binning) for estimating species trees in the presence of gene tree conflict due to ILS that are more accurate than current methods.

Key to these methods is addressing gene tree estimation error more effectively. Finally, present preliminary results investigating whether statistically consistent accurate species tree estimation is possible when gene trees have estimation error. ASTRAL (Mirarab et al., Bioinformatics 2014) was used in the Thousand Plant Transcriptome Project (Wickett et al., PNAS 2014), and Statistical Binning (Mirarab et al., Science 2014) was used in the Avian Phylogenomics Project (Jarvis, Mirarab, et al., Science 2014).

Biography:  Tandy Warnow is the Founder Professor of Bioengineering and Computer Science at the University of Illinois at Urbana-Champaign. In addition, Dr. Warnow is an affiliate in the Departments of Mathematics, Entomology, and Statistics, and a member of the Institute for Genomic Biology.

Dr. Warnow's research combines mathematics, computer science, and statistics to develop improved models and algorithms for reconstructing complex and large-scale evolutionary histories in both biology and historical linguistics. She received her PhD in Mathematics at UC Berkeley under the direction of Gene Lawler, and did postdoctoral training with Simon Tavare and Michael Waterman at USC. Dr. Warnow received the National Science Foundation Young Investigator Award in 1994, the David and Lucile Packard Foundation Award in Science and Engineering in 1996, a Radcliffe Institute Fellowship in 2006, and a Guggenheim Foundation Fellowship for 2011.

Dr. Warnow's current research focuses on phylogeny and alignment estimation for very large datasets (10,000 to 1,000,000 sequences), estimating species trees and phylogenetic networks from collections of gene trees, and metagenomics. Learn more here: http://tandy.cs.illinois.edu

For Sessions Speakers information, please click here. 
---