ISCB Cyrus Chothia, Curtis Huttenhower, and Larry Hunter Named 2015 ISCB Award Winners



The International Society for Computational Biology (ISCB) is pleased to announce the winners of the 2015 Senior Scientist Accomplishment Award, Overton Prize, and the inaugural Outstanding Contributions to ISCB Award.  Cyrus Chothia, Emeritus Group Leader at the Medical Research Council (MRC) Laboratory of Molecular Biology in Cambridge, England has been selected as the winner of the 2015 Senior Scientist Accomplishment Award.  This year's Overton Prize honors Curtis Huttenhower from the Harvard School of Public Health, and Larry Hunter from the University of Colorado School of Medicine is the first recipient of Outstanding Contributions to ISCB Award.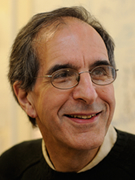 2015 ISCB Accomplishment by a Senior Scientist Award: Cyrus Chothia
The ISCB Senior Scientist Accomplishment Award recognizes leaders in computational biology and bioinformatics for their significant contributions to these fields through research, education, and service.

Cyrus Chothia was selected as the 2015 recipient for his groundbreaking work using computation to understand protein structure and function and the evolution of genomes.  Chothia is well known for using computation to study protein structure, and his early work showed that relatively simple principles govern the structure of proteins, regardless of the structural complexity.  His research has been critical to understanding and classifying proteins based on structural folds, and he has shown that changes to a protein sequence can be accommodated by structural shifts. More recently, Chothia developed computational approaches based on his knowledge of protein structure to understand how gene duplication and recombination between particular domains drives genome evolution. Chothia's illustrious career includes election as a Fellow of the Royal Society in 2000. He has mentored numerous students and postdoctoral fellows, and many are now rising leaders in their respective fields. Chothia's work throughout his career has been instrumental to the birth of the fields of structural bioinformatics and computational genomics.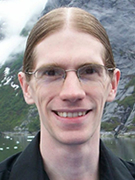 2015 Overton Prize Winner: 
Curtis Huttenhower
The Overton Prize recognizes early or mid-career scientists who are emerging leaders in computational biology and bioinformatics for their accomplishments in research, education, and service. The Overton Prize was instituted in 2001 to honor the untimely loss of G. Christian Overton, a leading bioinformatics researcherand founding member of the ISCB Board of Directors. Curtis Huttenhower is this year's winner of the Overton Prize for his groundbreaking research on microbial communities, with a focus on the human microbiome.

Huttenhower is an Associate Professor of Computational Biology and Bioinformatics at the Harvard School of Public Health. He has worked on developing novel computational tools to analyze the large, complex datasets associated with microbial communities and NIH Human Microbiome Project. Huttenhower's research has provided new insights into how microbial communities impact human health and disease. His research potential has been recognized through the receipt of the Presidential Early Career Award for Scientists and Engineers and an NSF CAREER Award.
2015 Outstanding Contributions to ISCB Award:  Larry Hunter
2015 marks the inaugural recognition of an ISCB member with the Outstanding Contributions to ISCB Award for his or her outstanding service contributions toward the betterment of ISCB through exemplary leadership, education, and service. Larry Hunter is the first winner of this award for his instrumental role in the foundation of ISCB as a scientific society.

Hunter is a Professor and Director of the Center for Computational Biology at the University of Colorado School of Medicine. His computational biology research interests include biomedical text mining and knowledge-based computational techniques for analysis of high-throughput data. Hunter began his career as a programmer at the U.S. National Library of Medicine (NLM), where he developed a database of researchers interested in artificial intelligence and molecular biology. He invited researchers from this database to a joint NLM-NSF meeting on artificial intelligence in molecular biology in 1992. This meeting developed into the Intelligent Systems in Molecular Biology Meeting (ISMB). By 1996, ISMB had emerged as the premier meeting for computational biology research, and members of previous ISMB steering committees concluded that this unique interdisciplinary field needed its own professional society. This group of committee members created the International Society of Computational Biology and elected Larry Hunter as its first president. Hunter has gone on to serve ISCB in many other capacities and continues to be closely involved with ISCB.

ISCB will present the Senior Scientist Award, Overton Prize, and Outstanding Contributions to ISCB at the joint 23rd Annual ISMB/14th Annual European Conference on Computational Biology (ECCB) being held in Dublin, Ireland, July 10-14th, 2015. Chothia, Huttenhower, and Hunter will present keynote talks during ISMB/ECCB 2015.

Full bibliographical articles profiling the award recipients will be available in the ISMB/ECCB 2015 focus issue of the ISCB newsletter later this year, as well as the ISCB Society Pages in PLOS Computational Biology and OUP Bioinformatics.
---