ISMB/ECCB 2021
Day 1, Highlights & Recap!


Day 1: Highlights & Recap!
Thank you to everyone for joining ISMB/ECCB 2021 from all over the world and sticking with us through some technical issues.   We hope you found the first day full of innovation, stellar science and amazing opportunities!  See you tomorrow for another engaging and smoother day!
Highlights
ISMB/ECCB 2021 began its 20th joint conference with an intense line up of sessions.  The first day culminated in the first live Poster Session and an interesting keynote address on Phylogenomics and Systems Biology approaches reveal conserved adaptive processes in Atacama Desert plants by the distinguished keynote Rodrigo A. Gutierrez.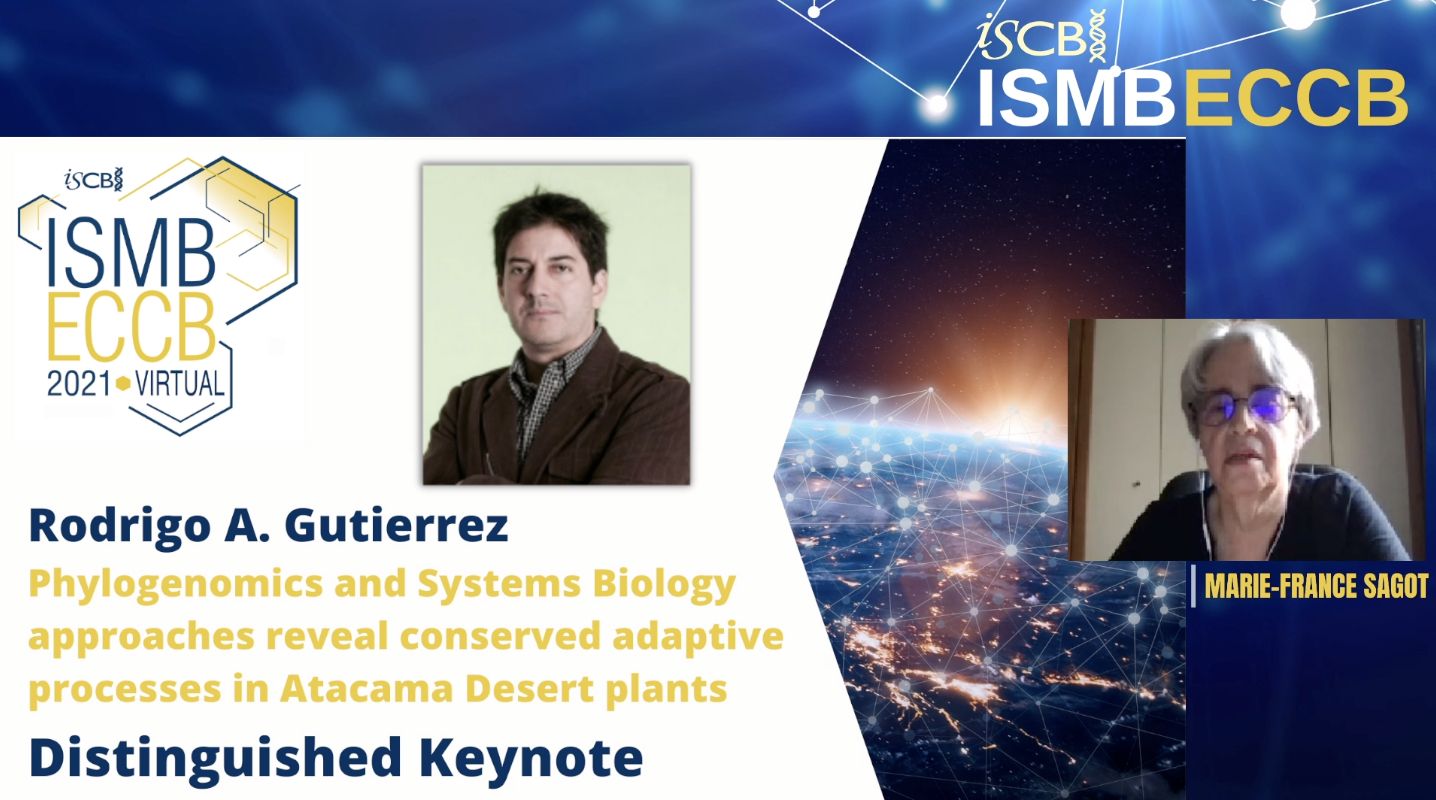 Cheat-Sheet Section/Platform Tips:
From time to time we may experience technical issues.  When in doubt, give the system a quick refresh!



Miss a talk?

• Go to Full Schedule in the left-hand menu
• Use the back arrow to see a previous day's sessions
• Select a session and the session box will pop up
• Click on the title you wish to view
• This will take you to the on-demand recording

SPEAKERS: remember you can continue the conversation in Cafe Connect!  


*Live presentations such as COSI keynote talks, panels, and the Distinguished Keynotes are being processed and may take up to 48 hours to fully post.
Cast Your Ballot!

Members!!  Make your voice heard - Cast your ballot today!

Tomorrow, Monday, July 26: Highlights & Reminders
10:00 UTC:

ISCB Town Hall Meeting (LIVE)

11:00 UTC:

COSI Tracks: HitSeq, 3Dsig, CompMS, EvolCompGen,
Education, RegSys, BioVis, TransMed, Bio-Ont, NetBio


15:20 UTC:

Research Exchange Forum includes Posters and Exhibitors / BoFs

15:20 UTC: 

Exhibitor Demos: PerMedCoE, EMBL-EBI, GOBLET, EMBL-EBI, de.NBI

16:20 UTC

ISCB Overton Prize Keynote: Barbara Engelhardt
17:20 UTC:


Daily Closing Comments

Thank you to our generous sponsors!

---