ISCBacademy 2021 Archived Webinars

---
---
Please use the links below to view previous webinars:
---
Approaching Indigenous communities on their own terms in microbiome research
By Matthew Anderson

January 14, 2021

Principles of individual consent and sample deidentification stand as pillars of modern biomedical research but are flawed with respect to certain populations. Indigenous peoples have historically been targeted by unethical practices that continue into the present even when following best practices for conducting research with human subjects. This has led some studies in American Indian/Alaskan Native (AI/AN) populations to included additional safeguards that are reinforced through these communities' unique legal status as domestic dependent nations. Yet, use of microbiome datasets generally lacks restriction on data sharing and other protections because of their perceived inability to significantly impact public health or individual welfare despite over a decade of work demonstrating the importance of microbial population in human development, metabolism, and immunopathologies. Additionally, raw datasets can contain large proportions of human-derived reads that include information on the host and not just microbes. Current projects in partnerships with the Cheyenne River Sioux Tribe serve as new models of community partnerships to address issues of sovereignty in human and non-human datasets.
Hosted by: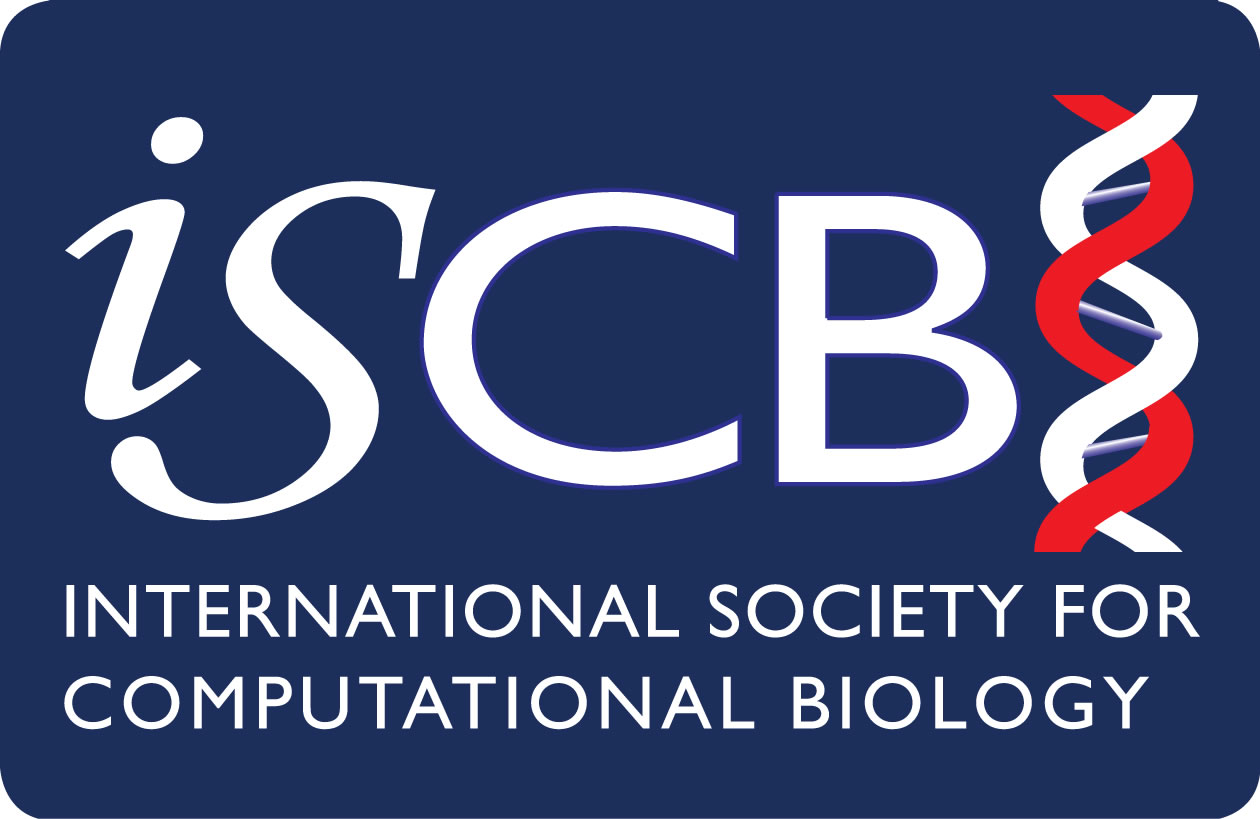 ---
The ISCB Competency Framework: wha

t is it and how does it support bioinformatics education and training?




By Cath Brooksbank



January 26, 2021
Demand for the application of data science techniques to life science research is accompanied by an increased need for bioinformatics expertise across a broad range of professionals – from lab-based molecular life-scientists through computer scientists to software engineers; furthermore, the applications of data-driven biology are just as varied, encompassing fundamental life-science, medicine, agriculture and environmental science. Educating and training the individuals who choose career paths in this varied and fast-moving field is therefore challenging, and educators can struggle to keep up with the needs of employers. 
The ISCB competency framework was developed by the ISCB Education Committee in consultation with a global community of bioinformatics professionals to bridge this gap. It provides a minimum information standard defining the competencies required, and the levels they're required at, for a range of roles that require bioinformatics expertise, and it provides a tool to support bioinformatics educators to develop courses and curricula that meet the needs of employers.
In this webinar I will explain why the ISCB adopted a competency-based approach, describe the newly released version 3 of the framework, summarise how educators and trainers can use the framework to develop new learning interventions or update pre-existing ones, and outline how the ISCB is planning to support a competency-based approach to bioinformatics education and training in the future, both through continuing improvement of the framework and through initiatives to encourage the recognition of courses and curricula that make use of it.
Hosted by: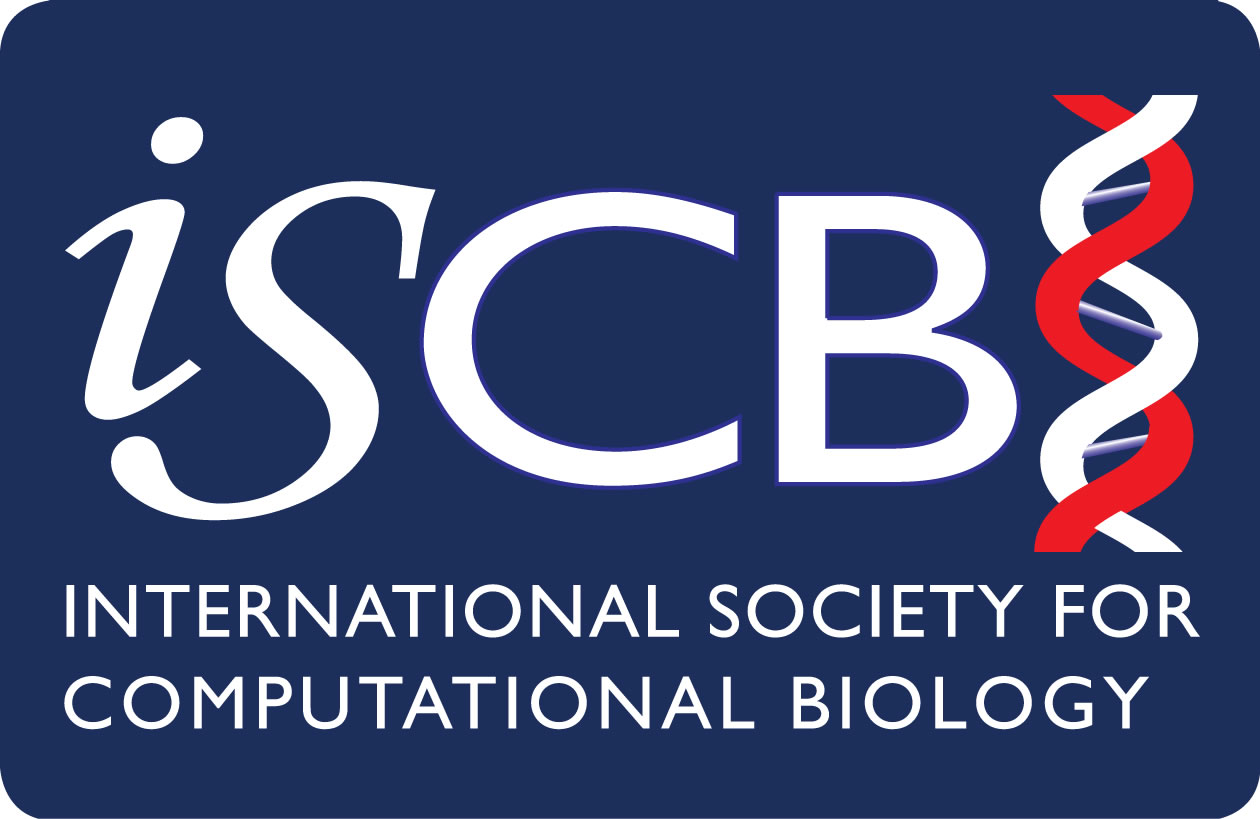 ---
SaGePhy: A phylogenetic simulation framework for gene and subgene evolution
By Soumya Kundu

January 28, 2021
SaGePhy (pronounced sage-phy) is a software package for improved phylogenetic simulation of gene and subgene evolution. SaGePhy can be used to generate species trees, gene trees, and subgene or (protein) domain trees using a probabilistic birth–death process that allows for gene and subgene duplication, horizontal gene and subgene transfer, and gene and subgene loss. SaGePhy implements a range of important features not generally found in other phylogenetic simulation frameworks; these include the ability to simulate (i) subgene or domain level events inside one or more gene families, (ii) both additive and replacing horizontal gene and subgene/domain transfers, (iii) distance-biased horizontal transfers, and (iv) probabilistic sampling of species tree and gene tree nodes, respectively, for gene- and domain-family birth. SaGePhy therefore makes it possible to perform more realistic simulation of gene and subgene/domain evolution.
Hosted by: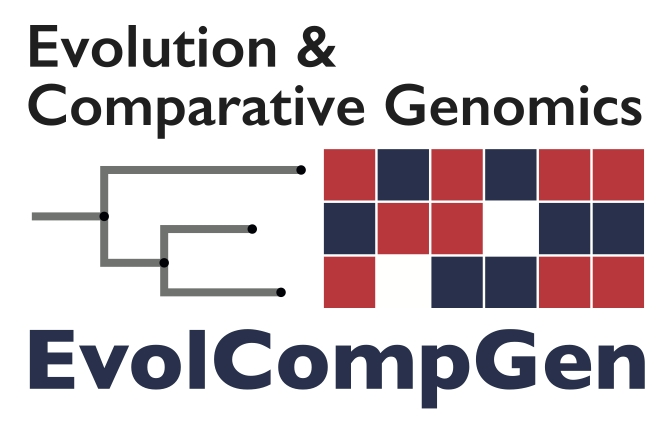 ---
Responsibilities for the Stewardship of Indigenous Data in Open Science


by Stephanie Russo Carroll



February 18, 2021

As big data, open data, and open science advance to increase access to complex and large datasets for innovation, discovery, and decision-making, Indigenous Peoples' rights to control and access their data within these data environments remain limited. Indigenous Data Sovereignty focuses on the protection of Indigenous rights and interests in the control and governance of Indigenous data. Indigenous data interests stretch across diverse disciplinary fields connecting community data governance ambitions with institutional and individual responsibilities in practice. Given this reach, a range of initiatives have been developed to strategically build new capabilities for strengthening control and governance of Indigenous data. These initiatives draw on a variety of methods and tactics across law, policy, ethics, and infrastructure. Applying these new tools and mechanisms in open science shifts Indigenous Peoples from invisibility within data ecosystems to vibrant contributors to open science.
Hosted by: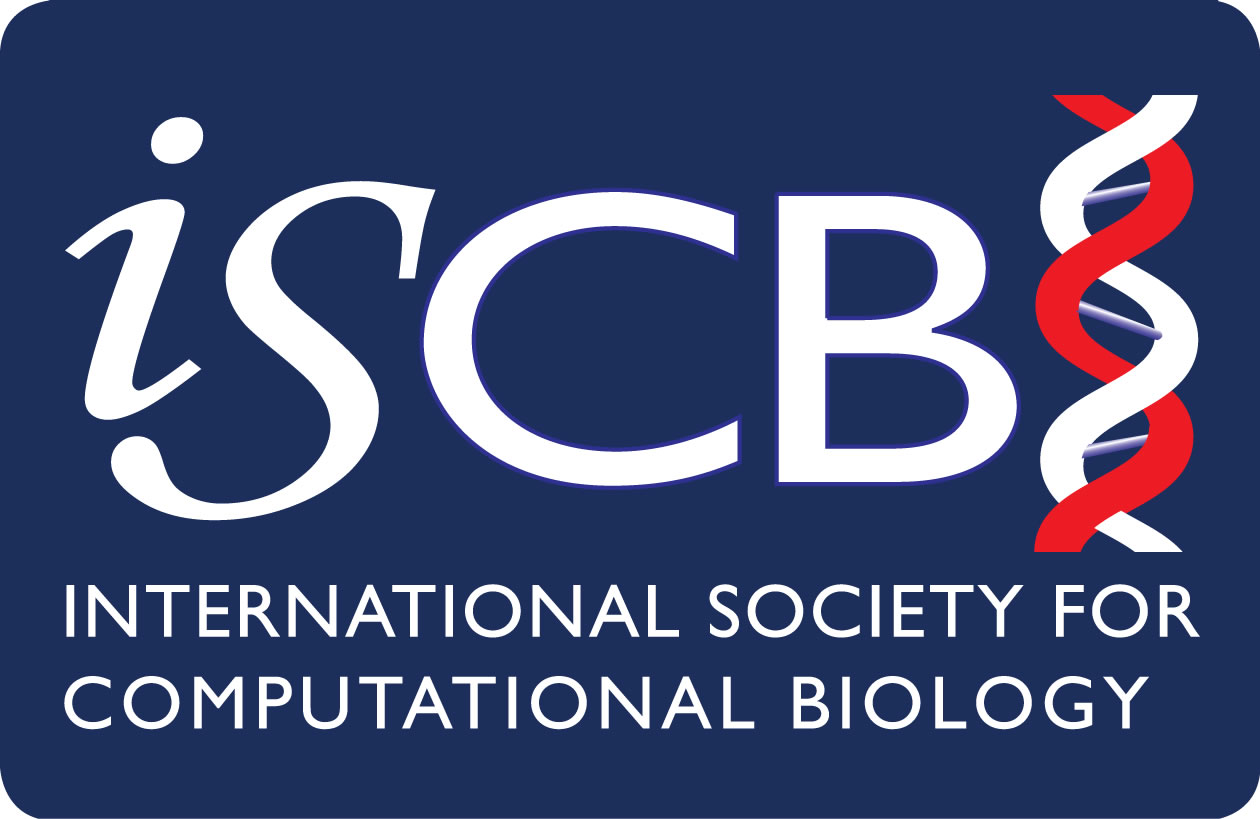 ---
Recognising Indigenous Rights in Digital Sequence Information


by Maui Hudson



March 17, 2021

Indigenous concerns about genomic research have been strongly articulated over the past few years with accompanying suggestions about how to improve relationships with indigenous communities and the practice of research. Discussions are now moving towards how Indigenous rights can be recognised in the context of Digital Sequence Information including the recognition of provenance and sharing of protocols and permissions through labelling systems like Local Contexts.
Hosted by: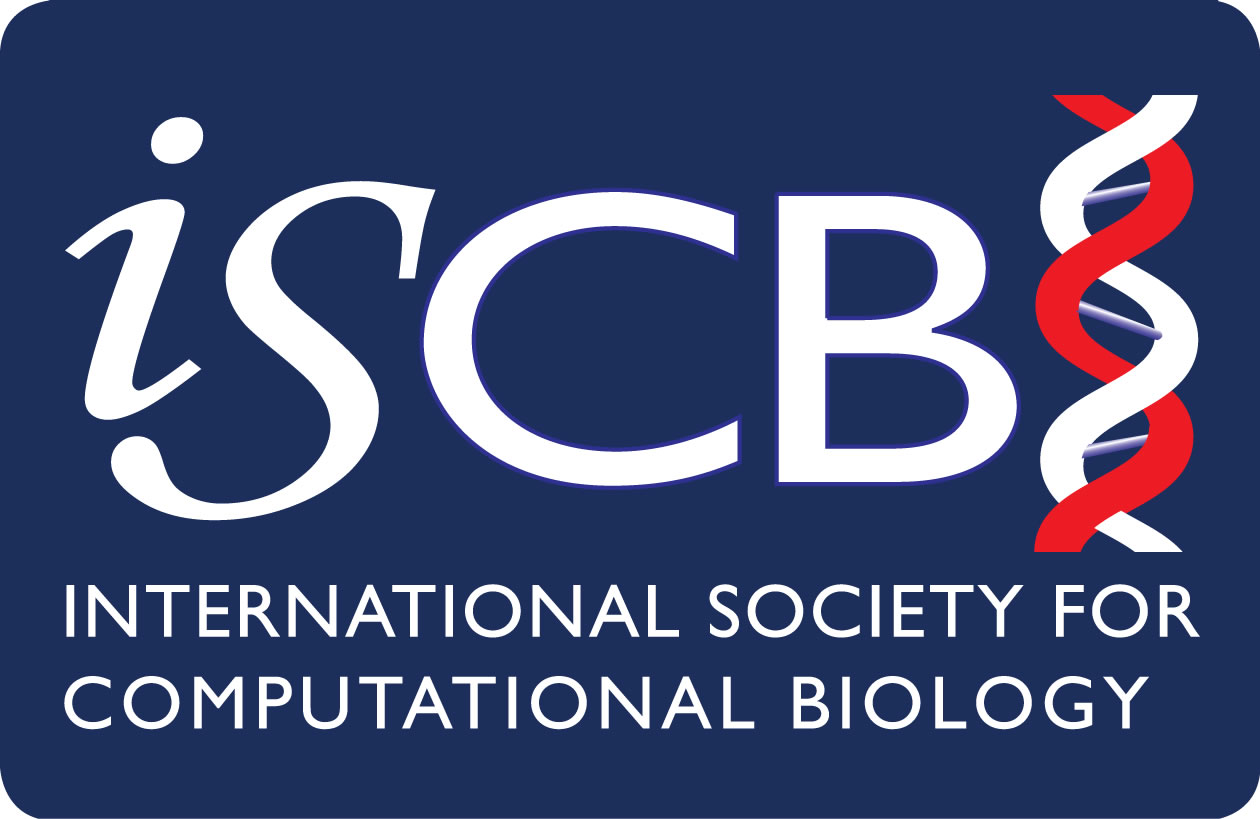 ---
The Evolution of the Data Sharing Culture in Structural Biology
By Helen Berman

May 25, 2021

The Protein Data Bank was established 50 years ago in 1971. In this Webinar I will describe its evolution from a small repository to a large international data resource. The roles that the many stakeholders played in creating a data sharing culture and how science has benefited from that culture will be discussed.
Hosted by: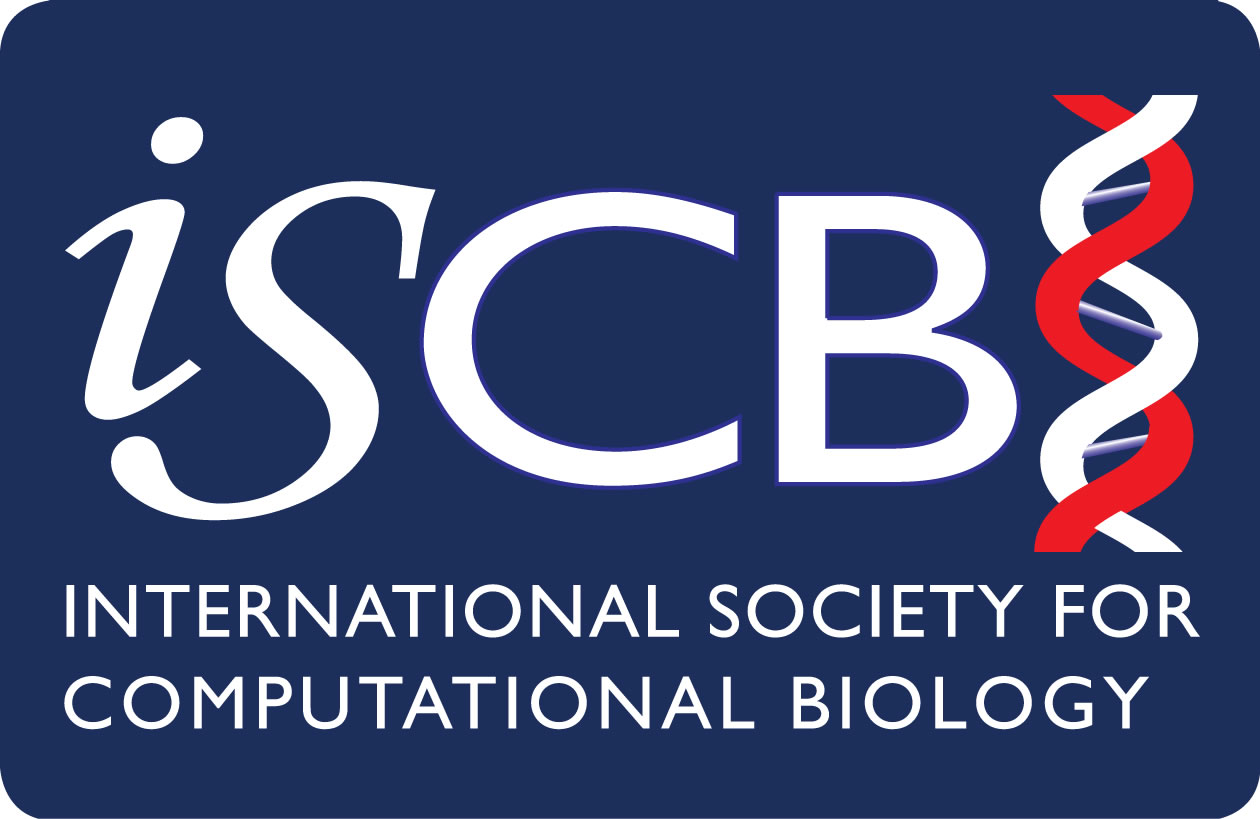 ---
How did they get there? Genetic History of Native Americans in the Central Andes
By Victor Borda

June 10, 2021

Central Andes, which extends from Southern Ecuador to Southern Peru, was the homeland of civilizations that reached the state-level society in pre-Columbian times. The term "Central Andes" do not include solely the highland mountains but also the regions affected by both slopes to the east (Amazon) and west (Pacific Coast). Cultural interaction involving these regions were described for the last 5000 years. Here we describe genetic evidence that these cultural connections were accompanied by gene flow across the Andes and Northern Peru was one of the main scenarios for these movements.
Hosted by: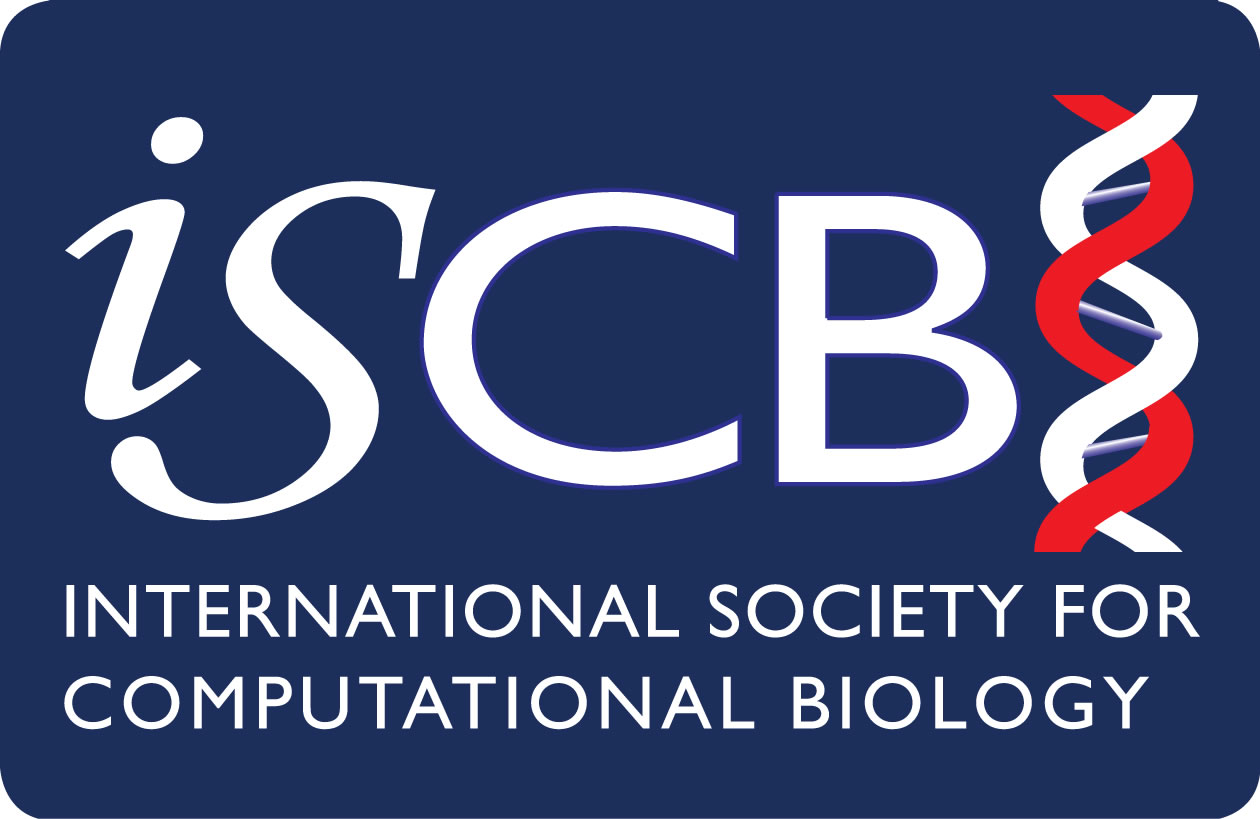 ---
Early publication access and EMBL-EBI bio-molecular data tackle COVID-19
By Matt Pearce and Michael Parkin

June 28, 2021

The COVID-19 Data Portal (CDP) and Europe PMC's full-text collection of COVID-19 preprints represent two efforts by EMBL-EBI to make data available to promote coronavirus research.
The COVID-19 Data Portal (CDP) was launched in April 2020 to provide access to SARS-CoV-2 and COVID-19 biomolecular data in an accessible manner. The data portal is part of the European COVID-19 Data Platform, which is provided by EMBL's European Bioinformatics Institute (EMBL-EBI), ELIXIR, partners from the ReCoDID and VEO projects and the European Open Science Cloud. There are national portals that complement the covid19dataportal.org and represent a broad international collaboration.
In recognition of many researchers publishing their COVID-19 results rapidly via preprints during the pandemic, Europe PMC (https://europepmc.org/), an EMBL-EBI database for life science literature, launched a project in July 2020 to make the full text of COVID-19 preprints available for reading and reuse via a standard XML format. Preprints are linked to journal-published articles, open peer review materials, as well as underlying data in community databases, including PDBe, ENA, and many more. The full text corpus of COVID-19 preprints with an open access license or similar is made available for download via a public API and FTP site, enabling deeper analysis.
Hosted by: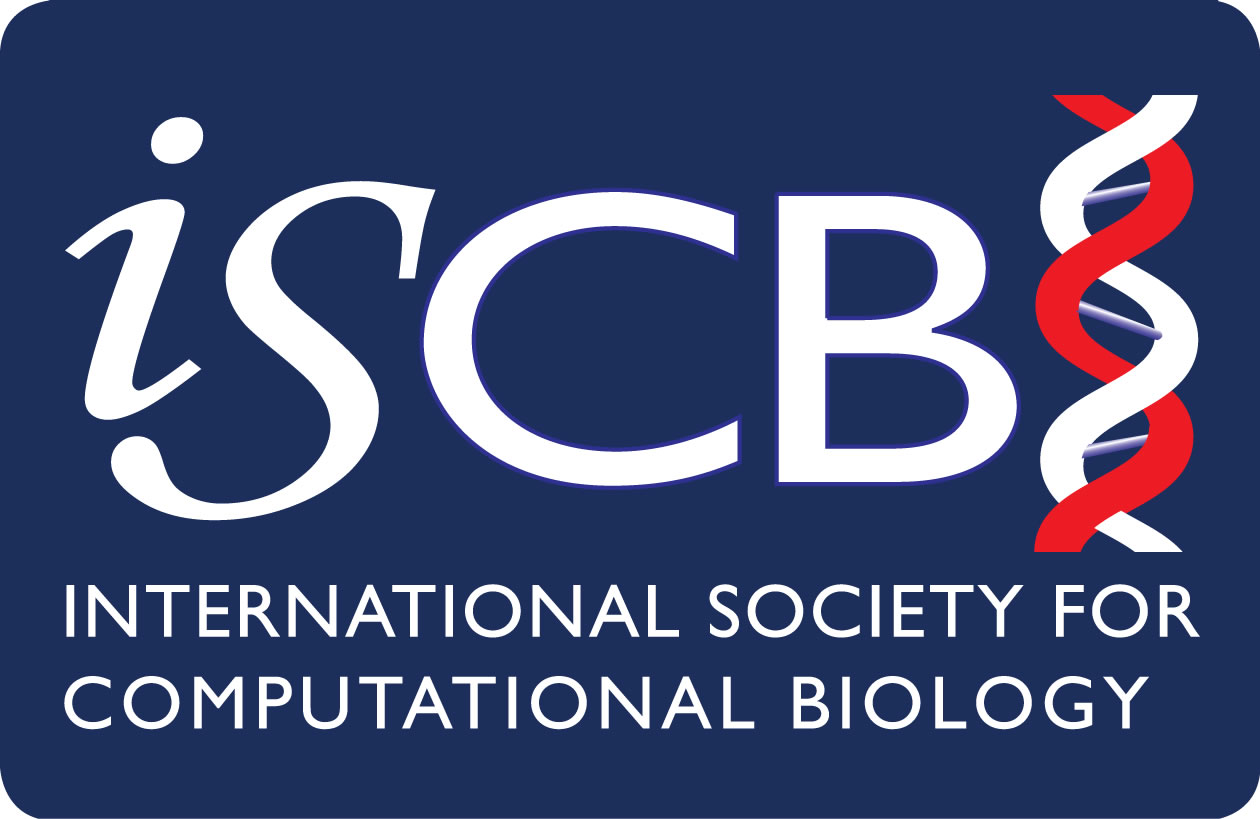 Protein Structure Prediction in a Post-AlphaFold2 World




By Mohammed AlQuraishi



September 7, 202
AlphaFold2 burst on the life sciences stage in late 2020 with the remarkable claim that protein structure prediction has been solved. In this talk I will argue that in some fundamental sense the core scientific problem of static structure prediction is finished, but that further maturation is necessary before AlphaFold2 and similar systems can address biological questions beyond those of structure determination itself. I will outline some of these necessary developments and highlight one in particular: the prediction of structure from individual protein sequences. I will describe present challenges and opportunities, and our efforts to tackle them by combining advances in protein language modeling with end-to-end differentiable structure prediction, presenting new results on the prediction of orphan and de novo designed proteins. Time permitting, I will end by speculating on what abundant availability of structural information might mean for the future of biology.
Hosted by: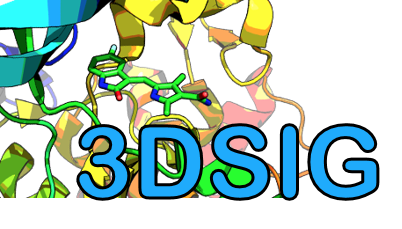 ---
Bezos to Bottlenecks: The Chasm between Altruism & the Amerindigenous
By Joseph Yracheta

September 9, 2021 at 1:00PM EDT

This webinar is being offered free of charge to members and non-members
Background and Aim:
American Indians suffer from higher rates of several conditions like diabetes, chronic kidney disease, cardiovascular disease and disproportionate exposures to metals and/or other toxic environmental hazards. Indigenous people in the rest of the Americas (Latin Indigenous) and Polynesia show remarkable similarities despite not having a common ancestry. Exposure to colonization and its long lasting systemic effects are common, however. Gene-environmental studies are key to creating interventions for these groups. This includes the internal environment of the cell and its myriad nucleic interactions in the cytosol, mitochondria, nucleus and virome.

Conclusions:
Few studies or institutions have explained the impact of multifactorial research or unique Amerindigenous Dynamic Architecture and Omic substructure to community decision makers. Nor have they tried to broker in any meaningful way, the disconnect between funders and implementers.
Systemically biased socio-economic realities that negatively impact Indigenous communities are likely to be breached only by scientists, lawyers, ethicists and public relations experts from Indigenous communities. Successful research can only be achieved by creating a trustworthy system, not by creating trusting participants. Increasing the numbers of trained professionals in and around the research endeavor is the only way to account & respond to the historic mistrust of Indigenous communities where internal dialogue and explication of human & environmental interactions can lead robust and transformative research.

Keywords:
American Indian, Omics, Environmental Exposure, Exposome, Amerindigenous, Community Engagement, ELSI, Informed Consent, Systemic Racism

Hosted by: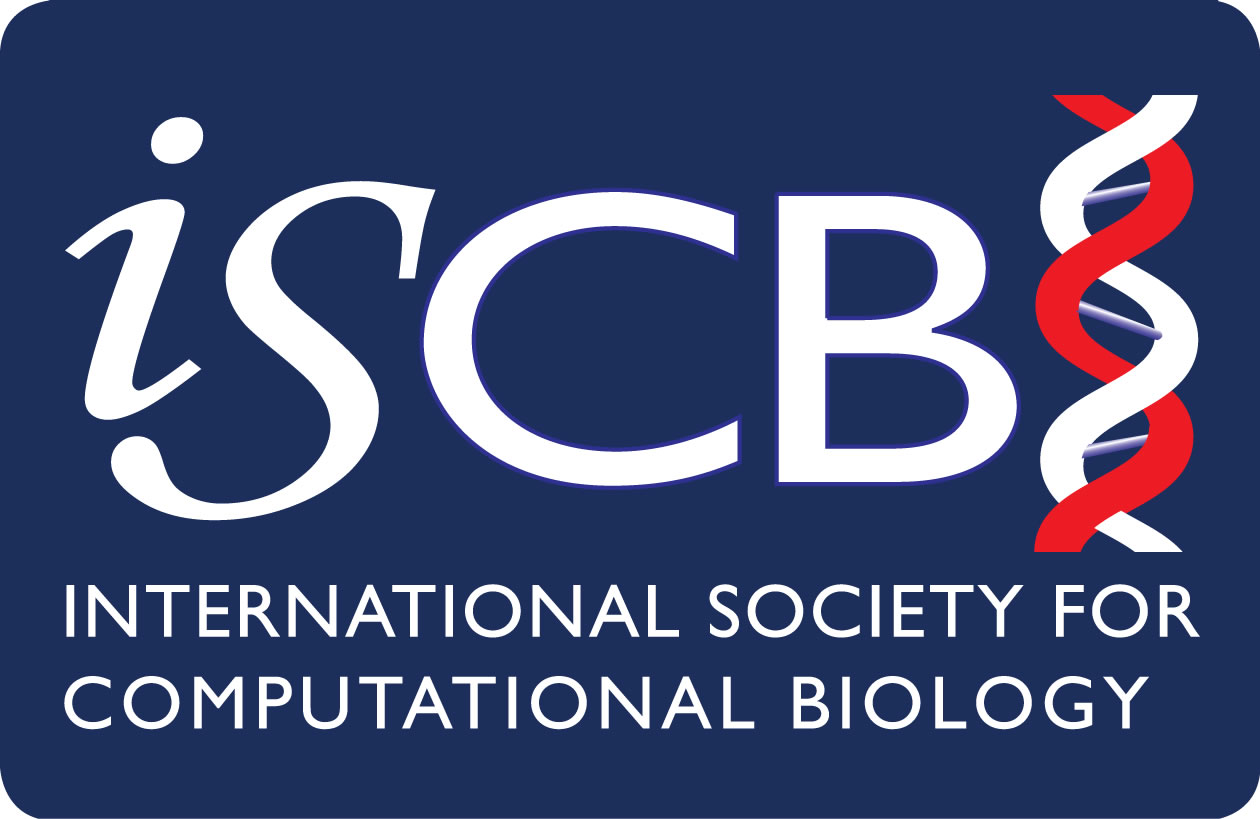 Open Sourcing Ourselves - Together
By Mad Price Ball

September 14, 2021

"Open source" refers to the practice of making software freely available, re-usable, and adaptable. We might also ask: how can we apply "open source" to understanding ourselves as humans -- our genomes, health, or behavior? While navigating concerns about privacy and consent, the principles of "open" should also prompt us to consider what we can do to enable others. How can we make it more "open" for people to research themselves? Open source communities have come to understand that it takes more than just sharing code: it requires building a community. These same principles also apply to individual and collective research about our health. Drawing on my work with the Personal Genome Project and Open Humans, I share insights and lessons I've learned in efforts to collect, share, and analyze our personal data to better understand ourselves.
Hosted by: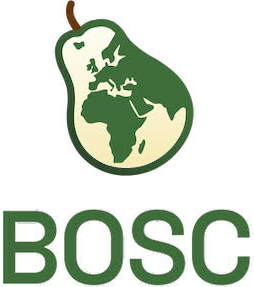 ---
Resolving and avoiding design conflicts in ontology development and deployment
By Maria Keet

September 21, 2021 at 11:00AM EDT

Ontology development avails of science, engineering, and philosophy to represent the subject domain knowledge formally so that it can be used to enhance information systems. This process involves resolving ontological differences and making choices between conflicting axioms, which are due to various reasons. Examples include different foundational ontologies, alternate design patterns for the prospective ontology's use case, and an ontology language's expressivity limitations.
Instead of ad hoc decision-making, science and engineering-based modelling guidance with methods and tools can alleviate these issues to assist with the meaning negotiation and conflict resolution in a systematic way. In this talk, I will discuss common conflicts and typical steps toward resolution, including the tool availability for it. A similar situation with trade-offs exist when deploying ontologies for ontology-based data access and integration, which we shall touch upon as well. Use cases, tools, and experiments were in several subject domains, such as avian influenza, horizontal gene transfer, and metabolic pathways.
Hosted by:

---
Alternative approach for discovering relationship between bacteriophages and antimicrobial resistance
By Roumyana Yordanova
October 5, 2021
Recent focus on the relationship between bacteriophages and antimicrobial resistance in the context of contemporary microbiology related to medicine and pharmaceutics is driven by their potential contribution to the current growing importance of antimicrobial resistance. There exists a number of research studies which confirm [1], or question [2] the role of the bacteriophages in dissemination of antimicrobial resistance genes.
A major objective of the CAMDA challenge is to acquire more knowledge about the relationship between viruses, their hosts and antimicrobial resistance genes in determining if antimicrobial resistance indeed can spread through phages. This study is focused on discovering relationship and possible dependencies between bacteriophages and antimicrobial resistance based on the data collected from different city environments all over the world. The approach used in our analyses consists of several different methods which assess the differential abundance of phages, their diversity across samples, the impact on antimicrobial resistance categories and associations with ARGs genes. The relationship between phages, their hosts and antimicrobial resistance is also explored by a Bayesian spatial model.
Hosted by:

Injecting Life into Visualizations for Biomedical Research
By Marc Streit
October 12, 2021 at 11:00AM EDT
Biology has become increasingly data-driven. Visualization is now an important part of the data science toolbox. Many researchers, however, still think of visualization primarily as a means to communicate insights rather than a fundamental building block of the discovery process.
One effective way to make sense of large and heterogeneous biological data is to combine the strengths of visualization with the power of analytical reasoning, automated analysis, and modern AI capabilities. This powerful combination can lead to discoveries that neither a computer nor a human could make alone.
I will start this talk by giving examples of interactive web-based visualization tools that were designed for the purpose of drug discovery and cancer research. In the second part of the talk, I will show how low-dimensional embeddings of high-dimensional data can be used for understanding and explaining complex models and processes.
Hosted by: