Upcoming ISCBacademy Webinars
---
---
To view previous webinars use the links below
---
ISCB in collaboration with our Communities of Special Interest is pleased to announce the ISCBacademy COSI Webinar Series.  Mark your calendars for Tuesdays at 11 AM Eastern Time Zone to participate in a COSI themed webinar.

Upcoming Webinars (check back regularly for speaker and registration details):
October 20, 2021 - CompMS
October 26, 2021 - Education
November 2, 2021 - EvolCompGen
November 9, 2021 - Function
November 16, 2021 - HiTSeq
November 23, 2021 - iRNA
November 30, 2021 - Microbiome
December 7, 2021 - MLCSB
December 14, 2021 - NetBio
---
Join us for our upcoming ISCBacademy Webinars.  Check back regularly for updates.
To propose a talk for an ISCBacademy Webinar click here.
---
DeepSTARR predicts enhancer activity from DNA sequence and enables the de novo design of enhancers
by Bernardo Almeida
December 9, 2021 at 11:00 AM EST
Enhancer sequences control gene expression and comprise binding sites (motifs) for different transcription factors (TFs). Despite extensive genetic and computational studies, the relationship between DNA sequence and regulatory activity is poorly understood and enhancer de novo design is considered impossible. Here we built a deep learning model, DeepSTARR, to quantitatively predict the activities of thousands of developmental and housekeeping enhancers directly from DNA sequence in Drosophila melanogaster S2 cells. The model learned relevant TF motifs and higher-order syntax rules, including functionally non-equivalent instances of the same TF motif that are determined by motif-flanking sequence and inter-motif distances. We validated these rules experimentally and demonstrated their conservation in human by testing more than 40,000 wildtype and mutant Drosophila and human enhancers. Finally, we designed and functionally validated synthetic enhancers with desired activities de novo.
Hosted by: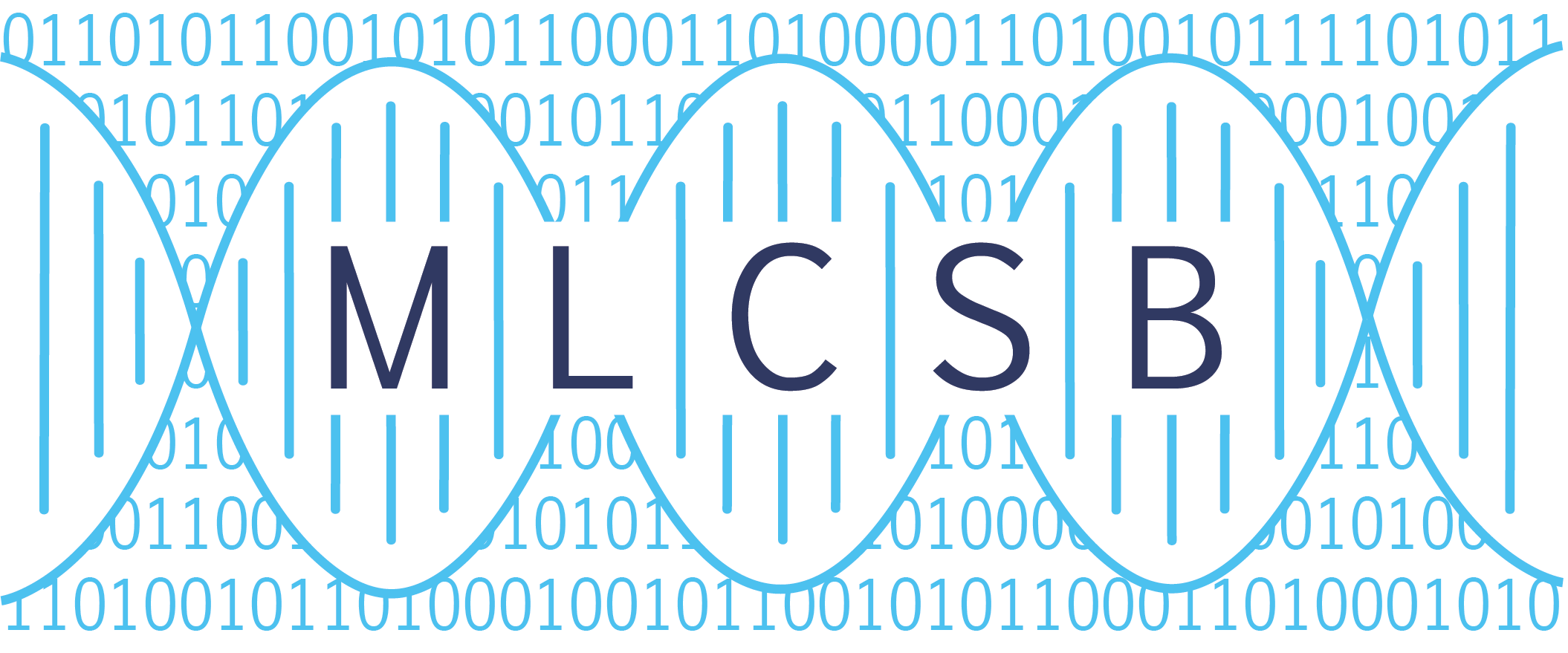 A Multi-Objective Genetic Algorithm to Find Active Modules in Multiplex Biological Networks
by Elva Maria Novoa del Toro
December 14, 2021 at 11:00 AM EST
One of the most challenging tasks in computational biology is the integration of complementary biological data produced from different experimental sources. Our goal here is to combine expression data and biological networks to identify "active modules", i.e. subnetworks of interacting genes/proteins associated with expression changes in different biological contexts. We developed MOGAMUN, a multi-objective genetic algorithm that finds dense and overall deregulated subnetworks in a multiplex network. We compared the performance of MOGAMUN with different state-of-the-art methods for active module identification. We also applied MOGAMUN to identify active modules for a rare monogenic disease, Facioscapulohumeral muscular dystrophy (FSHD). MOGAMUN is available as a Bioconductor package.
Hosted by:

---
Integrated analysis of single-cell data across technologies and modalities
by Rahul Satija
January 11, 2022 at 11:00 AM EST
The simultaneous measurement of multiple modalities represents an exciting frontier for single-cell genomics and necessitates computational methods that can define cellular states based on multimodal data. Here, we introduce "weighted-nearest neighbor" analysis, an unsupervised framework to learn the relative utility of each data type in each cell, enabling an integrative analysis of multiple modalities. We apply our procedure to a CITE-seq dataset of 211,000 human peripheral blood mononuclear cells (PBMCs) with panels extending to 228 antibodies to construct a multimodal reference atlas of the circulating immune system. Multimodal analysis substantially improves our ability to resolve cell states, allowing us to identify and validate previously unreported lymphoid subpopulations. Moreover, we demonstrate how to leverage this reference to rapidly map new datasets and to interpret immune responses to vaccination and coronavirus disease 2019 (COVID-19). Our approach represents a broadly applicable strategy to analyze single-cell multimodal datasets and to look beyond the transcriptome toward a unified and multimodal definition of cellular identity.
Hosted by: