Social Events
 
Discover Long Beach – Orienteering Ice Breaker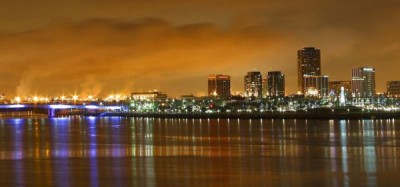 Friday, July 13
Event sign-in: 6:30 Р7:00 p.m. at Long Beach Convention Center
Event begins: 7:00 p.m. from Long Beach Convention Center (approximately 90 minutes in duration)
 
Dress Code: walking or hiking shoes, appropriate outdoor gear for the weather
Fee: $15.00 – must be registered by June 29, 2012 in order to participate
 
The annual orienteering event will provide delegates with a fun-filled 90 minutes exploring Long Beach's vibrant and beautiful waterfront and provides a chance for participants to meet friends – new and old!
 
 
 
ISMB 20th Anniversary Reception – Aquarium of the Pacific
 
Monday, July 16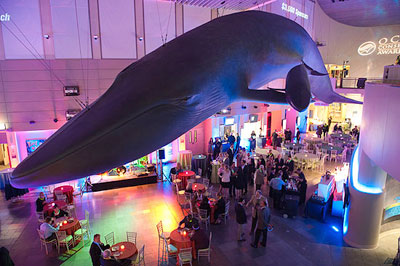 7:00 p.m. - 9:00 p.m.
Dress Code: Casual
 
Aquarium of the Pacific
100 Aquarium Way
Long Beach, California
 
The ISMB 20th Anniversary Reception at Aquarium of the Pacific is an opportunity to celebrate this special ISCB milestone with fellow conference attendees. The short walk from the Long Beach Convention Center will provide you with a lovely view of the marinas and waterfront. The reception is included in the conference registration fee. Delegates must select this reception option during registration indicating they will participate in order for the organizers to plan for the number of participants. Additional tickets for guests can be purchased during registration at a cost of $75.00 each until June 29, 2012.
 
The reception will include light food and a hospitality drink – cash bars will also be available.
 
 
ISMB Dance Party
 
Location: KAVIKAS GRILL AND BAR
MONDAY, JULY 16 9:00 P.M. TIL CLOSE

ISMB and the ISCB Student Council are holding an "after party" following the 20th Anniversary Reception. Kavikas is across from the aquarium. (Address: The Pike at Rainbow Harbor, 95 Aquarium Way)
Dress: Casual


Ticket required: Please stop by the ISCB Student Council Booth 3 in Exhibit Hall B to get a ticket (one per delegate). A limited number of tickets are available. Non-ticket holders will be able to enter after 10:00 p.m. if space is available.

http://www.kavikas.com/