12th Annual Rocky Mountain Bioinformatics Conference
SPONSORS
Updated Nov 14, 2014
---
PLATINUM SPONSOR:



IBM's Technical Computing organization is the high performance computing organization in IBM Systems and Technology Group. This group is responsible for the strategy, marketing and identification of areas that can benefit from IBM's high end technology. The life sciences is such an area, and IBM is and will continue to bring valued solutions to life sciences.

IBM's Research Division is a partner with IBM's Technical Computing organization, developing the next generation of high performance computers. In addition, the Research Division has many groups investigating numerous application areas in collaboration with IBM's customers and partners. This includes IBM's Computational Biology Center with IBM's new Computational Science Center.
---
GOLD:



The Gold Lab at the University of Colorado was established in 1971 by Dr. Larry Gold upon his arrival at the Department of Molecular, Cellular, and Developmental Biology. Starting with basic research on bacteria and bacteriophage, the lab shifted its focus to human disease following the invention of the SELEX process in 1989. While at the university, Dr. Gold served as the chairman of the department from 1988 to 1992. Dr. Gold is one of a handful of people associated with the beginnings of biotechnology in Colorado. He cofounded an early biotech company, Synergen, and then founded NeXstar, a company that discovered Macugen, a drug to treat age-related blindness. Dr. Gold is a member of the National Academy of Sciences. Currently Dr. Gold serves as Chairman of the Board and Chief Executive Officer of SomaLogic, a proteom.
---
SILVER:



Biodesix® is a molecular diagnostics company advancing the development of innovative products for precision medicine. The company provides physicians with diagnostic tests for earlier disease detection, more accurate diagnosis, disease monitoring and better therapeutic guidance, which may lead to improved patient outcomes. Biodesix discovers, develops and commercializes multivariate protein diagnostics based on their proprietary advanced integrated analytics and mass spectrometry-based discovery platform. VeriStrat®, a multivariate serum protein test, included in standard of care and therapy, is developed with this technology. The commercially available test provides oncologists with information to help them select between erlotinib and single-agent chemotherapy for advanced lung cancer patients. For more information about Biodesix and the technology, please visit www.biodesix.com/technology/overview.
---
TECHNICAL TALK:




A global genomics leader, Illumina provides complete sample-to-answer solutions to the research and clinical communities. Illumina technology generates 90% of the world's sequencing data. Through collaborative innovation, Illumina is fueling groundbreaking advancements in the fields of oncology, reproductive health, genetic disease, microbiology, agriculture, and forensic science. Learn more at www.illumina.com.
---
BOOK DONATION AND PRIZES PROVIDED BY: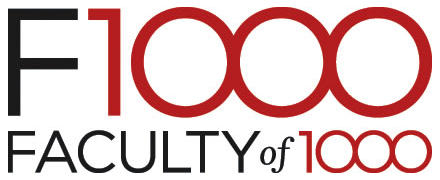 .........................................................................

www.springer.com/?SGWID=0-102-0-0-0
---
[Top]