Keynote Speakers

---
---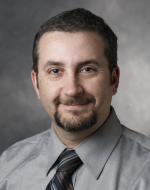 Ash Alizadeh, PhD
USA
Dr. Alizadeh has a history of research and accomplishments in cancer genomics, beginning with the original development of microarray gene expression profiling for cancer classification starting with lymphomas, and advancing to multiple tumor types. He has helped develop techniques for ultra-sensitive and non-invasive detection of tumor-derived cell-free DNA (CAPP-Seq), and for computational deconvolution of gene expression data for deciphering cellular heterogeneity in tumors including immune infiltration (CIBERSORT). His group's translational research effort is focused on attaining a more sophisticated understanding of the initiation, maintenance, and progression of tumors and their response to therapy toward improving current treatment strategies. In this effort, his group employs tools from functional genomics, computational biology, molecular genetics, and mouse models. Clinically, he is a practicing medical oncologist specializing in the care of patients with lymphoma, including diffuse large B-cell lymphomas (DLBCL). His clinical research is focused on diagnostic, prognostic, and predictive markers including liquid biopsies, and on translating discoveries from the laboratory to the clinic.
---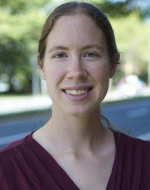 Melissa Gymrek, PhD
USA
Dr. Gymrek is currently an assistant professor at the University of California San Diego in the Departments of Medicine and Computer Science & Engineering. Their major research interest is to understand complex genetic variants that underlie phenotypic changes, ultimately leading to human disease. Their recent work focuses on repetitive DNA variants known as short tandem repeats (STRs) as a model for complex variation. Their lab develops computational methods for analyzing complex variation from large datasets and applies these methods to answer many questions regarding STRs and other variant types, including their contribution to complex human phenotypes.
---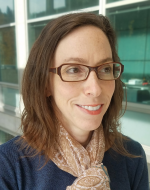 Melissa Haendel, PhD
USA
Dr. Melissa Haendel is the Chief Research Informatics Officer and Marsico Chair in Data Science at University of Colorado Anschutz Medical Campus, the director of the Center for Data to Health (CD2H), and an elected Fellow of the American Medical Informatics Association. Her background is in translational science, with a focus over the past decade on developing ontologies, semantic engineering technologies, and open science infrastructure programs. Dr. Haendel's vision is to weave together healthcare systems, basic science research, and patient generated data through development of data integration technologies and innovative data capture strategies. Dr. Haendel co-leads both the Monarch Initiative, an international consortium dedicated to utilizing model organism genotype-phenotype data, deep phenotyping, and graph-based integration techniques to improve rare disease diagnosis; and NCATS Data Translator, which aims to integrate hundreds of data resources for mechanism and drug discovery. The CD2H is tasked with coordinating informatics across 60 Clinical and Translational Science Award Institutes, and is focused on implementation of cloud and information architecture, clinical data model interoperability, and precision-medicine focused terminology development. Dr. Haendel also co-leads the GA4GH Clinical and Phenotypic workstream, where she supports cross-disciplinary international teams, development of standards for clinical genetics in rare disease and cancer and improving access to data worldwide.
---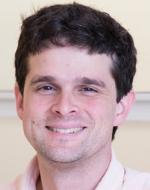 Evan Macosko, PhD
USA
Dr. Evan Macosko is an Associate Professor of Psychiatry at Massachusetts General Hospital, and an Institute Member at the Broad Institute. He received his doctorate from The Rockefeller University, where he worked with Cori Bargmann (C. elegans neuroscience). His postdoctoral work was in Steve McCarroll's lab at HMS and the Broad Institute. Evan is also a board-certified psychiatrist, and practices in the MGH outpatient clinic one afternoon a week.