ABOUT THE CONFERENCE
---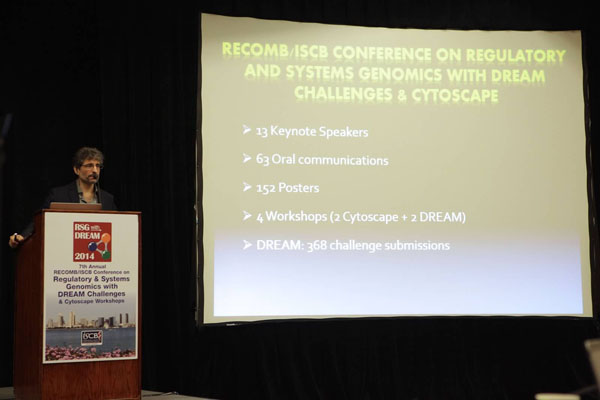 The RECOMB/ISCB Conference on Regulatory and Systems Genomics, with DREAM Challenges is one of the premier annual meetings for computational and experimental scientists in the areas of regulatory genomics and systems biology. The conference will be held at the:

Sheraton Philadelphia Downtown Hotel
201 North 17th Street, Philadelphia, PA 19103

Program activities will begin on Sunday, November 15 beginning at 3:00 pm with DREAM sessions and conclude on Wednesday, November 18, 2015 (late afternoon). 
The conference combines the following areas: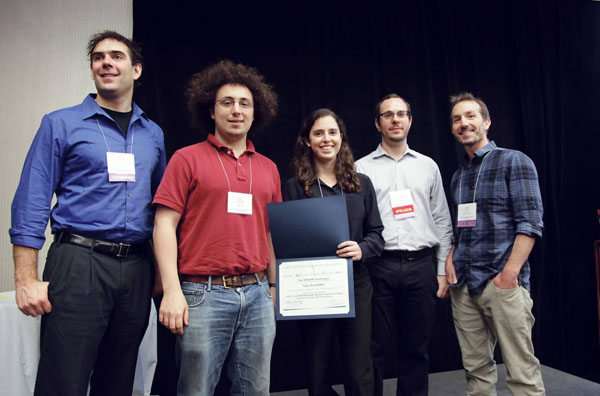 The conference presents the latest findings about regulatory and systems genomics, fosters discussion about current research directions, and establishes collaborations that are advancing the development of a systems-level understanding of gene regulation. The conference features keynote, oral, and poster presentations.

TOPIC CATEGORIES:

Network Visualization and Analysis
Modeling and recognition of regulatory modules and motifs
Epigenomics, chromatin state
Non-coding chromatin state establishment, maintenance, and role in development
Regulatory non-coding RNAs
Co-transcriptional, post-transcriptional, and translational regulation
Regulatory networks
Genetic, molecular, and phenotypic variation and human disease.
Cellular signatures of biological responses and disease states
Mathematical modeling and simulation of biological systems
Methods for systematic validation of high-throughput biological predictions
Single-cell biology, proteomics, signaling
Metabolomics
Ensemble approaches
Translational systems biology
Learn more about submitting an abstract.
---