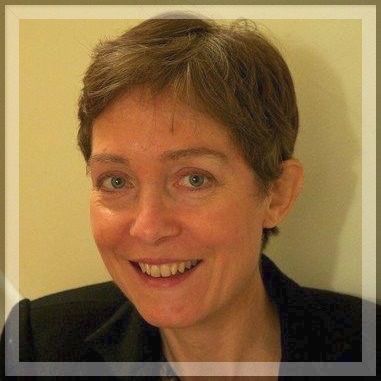 Outstanding Contributions
to ISCB Award
Barbara Bryant
2019 Outstanding Contributions Award: Barbara Bryant

Barbara Bryant, Senior Director, Constellation Pharmaceuticals

The Outstanding Contributions to ISCB Award recognizes an ISCB member for her or his outstanding service contributions toward the betterment of ISCB through exemplary leadership, education, and service. The 2019 recipient of the Outstanding Contributions to ISCB Award is Barbara Bryant.
 
Barbara Bryant is the Senior Director for Bioinformatics at Constellation Pharmaceuticals.  A computational biologist with over 20 years of industry experience, Barbara designs and builds data analysis systems, and provides bioinformatics services.  
 
Barbara is being recognized for her significant contributions to ISCB.  During the early years of ISCB, she held the officer positions of Secretary and Vice President and remained as a member of the Board of Directors until 2008.  She helped to shape the Society in the early years, including crafting the advocacy section of the first ISCB strategic plan in 2003. That led to the development of a Public Affairs and Policy committee, which she later chaired. She served as the ISCB representative on the FASEB Board of Directors from 2003 to 2007, and continued as alternate Board Member until 2011. At FASEB, she served on the Science Policy Committee, and advocated on Capitol Hill for funding for basic scientific research. Becoming aware of anecdotal evidence of problems scientists were facing to obtain visas to come to the USA for conferences and research collaborations, she conducted a survey of ISCB members. The results were shared with the National Academy of Sciences in preparation for a 2008 Senate hearing on the topic of barriers to scientific exchange. Barbara then authored an article about the importance of open scholarly travel for collaboration, with recommendations for scientific societies. She along with others wrote the ISCB software sharing policy, which was approved by the Board of Directors in 2008 and remains an important policy statement of the Society today. In 2005 Barbara joined the editorial board of the Public Library of Science Computational Biology journal, rising to Deputy Editor in Chief. She served on the ISMB committees in 2010 and 2012. Barbara organized the orienteering ice-breaker at ISMB conferences for many years, including in San Diego, Copenhagen, Edmonton, Brisbane, Glasgow, Detroit, Toronto, Vienna, Stockholm, and Boston.
_______________________________________________________

ISCB will present award winners Bonnie Berger (Accomplishments by a Senior Scientist Award), Christophe Dessimoz (Overton Prize), William Stafford Noble (Innovator Award) and Barbara Bryant (Outstanding Contributions to ISCB Award), at ISMB/ECCB 2019 (www.iscb.org/ismbeccb2019), which is being held in Basel, Switzerland, July 21-25. Berger, Dessimoz, and Noble will present keynote addresses during the conference.
 
Full bibliographical articles profiling the award recipients will be available in the ISMB/ECCB 2019 focus issue of the ISCB newsletter later this year, as well as the ISCB Society Pages in OUP Bioinformatics, and F1000 Research ISCB Community Journal.
---