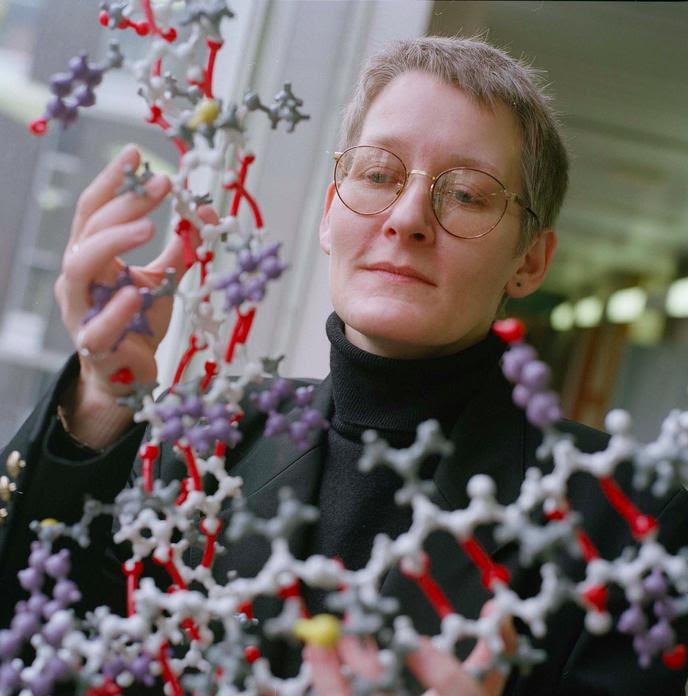 2021 ISCB Outstanding
Contributions Award:
Teresa Attwood, PhD
2021 ISCB Outstanding Contributions Award: Teresa Attwood, PhD
Teresa Attwood, PhD, Professor, the Department of Computer Science and School of Biological Sciences at the University of Manchester

The Outstanding Contributions to ISCB Award recognizes an ISCB member for outstanding service contributions toward the betterment of ISCB through exemplary leadership, education, and service. The 2021 recipient of the Outstanding Contributions to ISCB Award is Teresa Attwood.

Teresa Attwood is a Professor of Bioinformatics in the Department of Computer Science and School of Biological Sciences at the University of Manchester and a visiting fellow at the European Bioinformatics Institute (EMBL-EBI).

A visionary within the field, she saw early on the power of bioinformatics education from the beginning. Teresa Attwood coauthored (with Paul Higgs) one of the first books in bioinformatics, which became a reference in Universities worldwide. Teresa was quick to recognize that ISCB was ideally situated to lead the global promotion for a strong bioinformatics education.

Teresa Attwood has been a champion of the bioinformatics education community where she has been instrumental in putting in place ISCB platforms that allow the education community to highlight their work and which raise the awareness of ISCB as a leader in bioinformatics education globally.

A longstanding and involved ISCB member, Teresa Attwood continued to further bioinformatics education on behalf of the global bioinformatics community and ISCB through many years of service. In 2001 she joined Phil Bourne's ISCB Education Working Group to define the topic areas in a complete bioinformatics curriculum and identify the available learning resources. This group was the precursor of the creation of the ISCB Education Committee (2002).

Attwood was instrumental in launching the Global Organization for Bioinformatics Learning, Education and Training (GOBLET, 2012) as a network of global training organizations and individuals. Understanding the need to link GOBLET with ISCB, Terri worked with Fran Lewitter on the ISCB Education Committee Leadership Task Force (Summer 2016) to align the missions of GOBLET with those of ISCB and the emerging Education COSI, thereby ensuring the two organizations work in harmony towards their respective goals.

Teresa Attwood is being recognized for her many years of significant contributions to both ISCB and the broad bioinformatics and bio-curation communities.
 



ISCB will present the Accomplishments by a Senior Scientist Award, Overton Prize, Innovator Award and Outstanding Contributions to ISCB Award, at ISMB/ECCB 2021 (https://www.iscb.org/ismbeccb2021), which will take place in virtually, July 26-30, 2021.

Full bibliographical articles profiling the award recipients will be available in the ISMB/ECCB 2021 focus issue of the ISCB newsletter later this year, as well as the ISCB Society Pages in OUP Bioinformatics, and F1000 Research ISCB Community Journal.

top
---
>> Return to List of ISCB Outstanding Contributions Award Recipients
---