Online Registration Closing Soon for the 2014 RECOMB/ISCB Conference!
Please note online registration closes Tuesday, November 4, 2014, 5:00 p.m. Pacific Time.

After this time registration will only be available onsite at the conference registration desk at the Wyndham San Diego Bayside, beginning on Monday, November 10 at 8:15 am.

Nominate Now!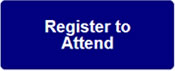 Dear Colleagues,

Please help nominate papers in the field of Regulatory and Systems Genomics, that you've recently read and found to be of particular interest. Relevant areas include Motifs, Grammars, Networks, Systems, Variation, Disease, Personal Genomics, GWAS interpretation, Regulatory Evolution, Comparative genomics, Epigenomics, Physical modeling, Dataset Integration, Splicing regulation, transcriptional regulation, and all areas of gene and genome regulation at the systems level.

You can find the nomination form here: http://goo.gl/forms/ENlRYpOVhD

Please nominate papers that appeared between September 1st, 2013 and November 12, 2014. You can of course nominate a paper from your own group, but we ask that if you are doing so, to also take the time to nominate at least one paper that was not co-authored by you.

The nomination process will close on November 5th.

Our goal is to identify seminal papers that introduced not only new biological insights, but also key computational methodologies for interpreting biological datasets that have had and will continue to have a lasting impact in the field of Regulatory and Systems Genomics. These will be honored at an awards ceremony in the 2014 RECOMB/ISCB Meeting on Regulatory and Systems Genomics in San Diego on November 9-14, 2014. www.iscb.org/recomb-regsysgen2014

Thank you for your help and for being part of our community,

Manolis Kellis and Saurabh Sinha
Co-organizers, RegSysGen Top 10 Papers Reading List
ISCB Special Interest Group On Regulatory & Systems Genomics (RegSys SIG)
http://cosi.iscb.org/wiki/RegSIG:Home


Join us for the 2014 RECOMB/ISCB Conference on Regulatory & Systems Genomics Conference!
---