ISMB 2018
Early Bird Reg Deadline June 7!


Why do YOU Attend ISMB?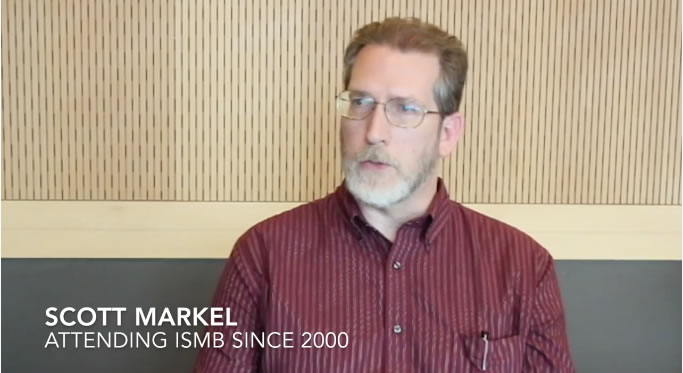 Watch & listen to learn more!

"Broaden your Horizons" and join your colleagues for some engaging science!  

Explore the ISMB 2018 Special Sessions:

SST01: 3D Genomics: Computational approaches for analyzing the role of three-dimensional chromatin organization in gene regulation.

SST02: Single-particle Cryo-electron Microscopy, Cryo-electron Tomography, and Integrative/Hybrid Methods Studies of Macromolecular Machines: Opportunities and Challenges for the Bioinformatics Community

SST03: Omics Data Compression and Storage: Present and Future

SST04: Advancing computational biology through critical assessments, community experiments, and crowdsourcing

SST05: Building an academia-industry bridge to bring precision medicine to the clinic

SST06: SCANGEN: Single-cell cancer genomics
Join us in Chicago to connect, engage, and inspire!