KEYNOTE SPEAKERS' ABSTRACTS & BIOGRAPHIES
---
Links within this page:

--- MONDAY – DAY 2 – November 16, 2015 ---
9:00 am - 9:45 am


LESLIE VOSSHALL

Robin Chemers Neustein Professor
Laboratory of Neurogenetics and Behavior
The Rockefeller University
New York, United States



The Known and Unknown of Human Smell

Abstract: Of all of the human senses, smell is the least understood. We do not know how many possible smells exist, and there is no reliable means to predict what a new molecule will smell like. Humans have 400 genes encoding odorant receptors, which are tasked with detecting all odorants and transmitting this information to the brain. How the brain interprets information from these receptors to yield the perception of a smell is one of the most challenging problems in neuroscience.

Biography: Leslie B Vosshall is the Robin Chemers Neustein Professor and Head of the Laboratory of Neurogenetics and Behavior at The Rockefeller University, and an investigator of the Howard Hughes Medical Institute. Vosshall received her A.B. in Biochemistry from Columbia University and a Ph.D. from Rockefeller University. Her molecular neurobiology research program aims to understand the genetic basis of behavior, with particular emphasis on how organisms perceive and respond to external sensory stimuli and how these responses are modulated by internal physiological state. She is an elected fellow of the American Association for the Advancement of Science, and was elected to the National Academy of Sciences in 2015.
...............................................................................................................................
top

--- MONDAY – DAY 2 – November 16, 2015 ---
2:15 pm 3:00 pm


STEVE QUAKE

Professor of Bioengineering
Stanford University
Investigator, Howard Hughes Medical Institute
Stanford, United States



Single Cell Genomics

Abstract: An exciting emerging area revolves around the use of microfluidic tools for single-cell genomic analysis. We have been using microfluidic devices for both gene expression analysis and for genome sequencing from single cells. In the case of gene expression analysis, it has become routine to analyze hundreds of genes per cell on hundreds to thousands of single cells per experiment. This has led to many new insights into the heterogeneity of cell populations in human tissues, especially in the areas of cancer and stem cell biology. These devices make it possible to perform "reverse tissue engineering" by dissecting complex tissues into their component cell populations, and they are also used to analyze rare cells such as circulating tumor cells or minor populations within a tissue.

We have also used single-cell genome sequencing to analyze the genetic properties of microbes that cannot be grown in culture—the largest component of biological diversity on the planet—as well as to study the recombination potential of humans by characterizing the diversity of novel genomes found in the sperm of an individual. We expect that single cell genome sequencing will become a valuable tool in understanding genetic diversity in many different contexts.

Biography: Stephen Quake studied physics (BS 1991) and mathematics (MS 1991) at Stanford University, after which he earned a doctorate in theoretical physics from Oxford University (1994) as a Marshall Scholar. He then returned to Stanford University, where he spent two years as a postdoc in Steven Chu's group.

Quake joined the faculty of the California Institute of Technology in 1996, where he rose through the ranks and was ultimately appointed the Thomas and Doris Everhart Professor of Applied Physics and Physics. At Caltech, Quake received "Career" and "First" awards from the National Science Foundation and National Institutes of Health and was named a Packard Fellow.  These awards supported a research program that began with single molecule biophysics and soon expanded to include the inventions of single molecule sequencing and microfluidic large scale integration, and their applications to biology and human health. He moved back to Stanford University in 2005 to help launch a new department in Bioengineering, where he is now the Lee Otterson Professor and an investigator of the Howard Hughes Medical Institute.

Quake's contributions to the development of new biotechnology at the interface between physics and biology have been widely recognized. Honors include the Human Frontiers of Science Nakasone Prize, the MIT-Lemelson Prize, the Raymond and Beverly Sackler International Prize in Biophysics, the American Society for Microbiology Promega Biotechnology Research Award, the Royal Society of Chemistry Publishing Pioneer of Miniaturization Award, and the NIH Director's Pioneer Award. He is an elected fellow of the American Academy of Arts and Sciences, the National Academy of Inventors, the National Academy of Sciences, the National Academy of Engineering, the Institute of Medicine, the American Institute for Medical and Biological Engineering and of the American Physical Society.

...............................................................................................................................
top
--- TUESDAY – DAY 3 – November 17, 2015 ---
9:00 am 9:45 am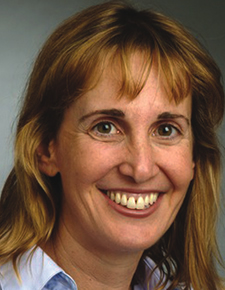 BONNIE BERGER

Professor of Applied Math and Computer Science
Head of the Computation and Biology Group, Computer Science
and AI Lab
Massachusetts Institute of Technology
Cambridge, United States


Scaling with Compressive Algorithms

Abstract: The last two decades have seen an exponential increase in genomic and biomedical data, which will soon outstrip advances in computing power. Extracting new science from these massive datasets will require not only faster computers; it will require algorithms that scale sublinearly in the size of the datasets. We introduce a novel class of algorithms that are able to scale with the entropy and low fractal dimension of the dataset by taking advantage of the unique structure of massive biological data to operate directly on compressed data. These algorithms can be used to address large-scale challenges in genomics, metagenomics and chemogenomics.

Biography: Bonnie Berger is a Professor of Applied Mathematics and Computer Science at MIT, and head of the Computation and Biology group at MIT's Computer Science and AI Lab. After beginning her career working in algorithms at MIT, she was one of the pioneer researchers in the area of computational molecular biology and, together with the many students she has mentored, has been instrumental in defining the field. Professor Berger has won numerous awards including a National Science Foundation Career Award and the Biophysical Society's Dayhoff Award for research. In 1999 Professor Berger was named one of Technology Review Magazine's inaugural TR100 as a top young innovator of the twenty-first century, in 2003, was elected as a Fellow of the Association for Computing Machinery, and in 2010, received the RECOMB Test of Time Award. She was recently elected to the American Academy of Arts and Sciences, received the Margaret Pittman Director's Award at the NIH, and was elected as a Fellow of the International Society for Computational Biology (ISCB). She currently serves as Vice President of the ISCB, Head of the steering committee for RECOMB, and on the NIGMS Advisory Council. In addition, Professor Berger is an Associate Member of the Broad Institute, Faculty member of HST, and Affiliated Faculty of Harvard Medical School.

...............................................................................................................................
top

--- TUESDAY – DAY 3  – November 17, 2015 ---
12:45 pm 1:30 pm


TUULI LAPPALAINEN

Junior Investigator | Assistant Professor
Department of Systems Biology
New York Genome Center
Columbia University
New York, United States


Functional Variation in the Human Genome: Lessons from the Transcriptome

Abstract: Detailed characterization of cellular effects of genetic variants is essential for understanding biological processes that underlie genetic associations to disease, as well as basic genome function. In this talk, I will discuss recent advances in integrated analysis of genome and transcriptome variation as a powerful approach to understanding functional genetic variants and genome function.

Biography: Tuuli Lappalainen is a Junior Investigator and Core Member at the New York Genome Center, and holds a joint position as Assistant Professor at the Department of Systems Biology at Columbia University. Prior to joining the New York Genome Center in January 2014, Tuuli did postdoctoral research at Stanford University in California and University of Geneva, Switzerland. She got her PhD from University of Helsinki, Finland in 2009. Her research focuses on functional genetic variation in human populations and its contribution to human traits and diseases. She has pioneered in integrating large-scale genome and transcriptome sequencing data to understand how genetic variation affects gene expression, which gives insight to biological mechanisms underlying genetic risk to disease. She has an important role in the most important international research consortia in human genetics, the 1000 Genomes Project, and Genotype Tissue Expression (GTEx) Project, and she led the RNA-sequencing work of the European Geuvadis Consortium.

Click here for a full C.V.(pdf)

...............................................................................................................................
top
--- TUESDAY – DAY 3 – November 17, 2015 ---
3:00 pm 3:45 pm


JAMES (JAY) BRADNER

Investigator and Associate Professor
Harvard University
Dana Farber Cancer Institute
Boston, United States



Targeting Cancer Core Regulatory Circuitry

Abstract:  Post-translational modification of lysine by acetylation occurs at regions of the epigenome involved in active gene expression, both promoters (transcription start sites) and enhancers (cis-regulatory elements).  Genome-wide measurement of asymmetry in the localization of acetyl-lysine allows insights into cell specification, cell state, cell function and, in cancer, unrecognized dependencies.  Our laboratory has innovated computational and experimental approaches to understand the pathobiology of cancer and the molecular pharmacology of chromatin-active small molecules.  Here, I will discuss our studies of advanced adult and pediatric cancers through the lens of integrated epigenomic analysis.

Biography: Jay Bradner is a Physician-Scientist in the Department of Medical Oncology at the Dana-Farber Cancer Institute and an Associate Professor in the Department of Medicine at Harvard Medical School. The research focus of the Bradner laboratory concerns the chemical modulation of chromatin structure and function. The clinical objective of the Bradner group is to deliver novel cancer therapeutics for human clinical investigation.

Dr. Bradner's awards and honors include the Damon Runyon-Rachleff Innovation Award, the Smith Family Award for Excellence in Biomedical Research, the Dunkin Donuts Rising Star Award and the HMS Distinguished Excellence in Teaching Award. He was elected into the American Society of Clinical Investigation in 2011 and the Alpha Omega Alpha medical society in 2013. His recent research has been published in Nature, Cell, Nature Chemical Biology and the Journal of the American Chemical Society. He has authored more than thirty United States Patent applications and is a scientific founder of Acetylon Pharmaceuticals, SHAPE Pharmaceuticals, Tensha Therapeutics and Syros Pharmaceuticals. Three first-in-class molecules arising from his research are presently studied in open Phase I and Phase II clinical trials. Dr. Bradner also serves on the Board of Directors for the Leukemia & Lymphoma Society and the American Society of Hematology.

Dr. Bradner received his AB from Harvard University, his MD from the University of Chicago, and an MMS from Harvard Medical School. He completed his postgraduate training in Internal Medicine at Brigham & Women's Hospital, followed by fellowships in Medical Oncology and Hematology at Dana-Farber Cancer Institute. Following additional post-doctoral training in Chemistry with Prof. Stuart Schreiber at Harvard University and the Broad Institute, where he now serves as the Associate Director for the Science of Therapeutics. Dr. Bradner joined the research faculty of Dana-Farber in 2008.
...............................................................................................................................
top
--- TUESDAY – DAY 3 – November 17, 2015 ---
4:45 pm 5:30 pm

WILLIAM STAFFORD NOBLE

Professor, Department of Genome Sciences
Department of Computer Science and Engineering
University of Washington
Seattle, United States



Gene Regulation in 3D

Abstract: The three-dimensional conformation of DNA in the nucleus impacts functional processes such as gene regulation and DNA replication. High-throughput sequencing assays like Hi-C provide detailed snapshots of DNA 3D configuration. In this talk, I will discuss several computational methods we have developed to make sense of the resulting DNA-DNA contact maps, both by projecting the maps into 3D and by relating the maps to data derived from traditional, 1D genomics assays such as RNA-seq or histone modification ChIP-seq.

Biography: William Stafford Noble (formerly William Noble Grundy) was raised in Naperville, IL, and graduated from Stanford University in 1991 with a degree in Symbolic Systems. Between undergraduate and graduate school, he worked in the speech group at SRI International in Menlo Park, CA, and at Entropic Research Laboratory in Palo Alto, CA. He also spent two years teaching high school math, physics and English literature with the US Peace Corps in Lesotho, Africa. In 1994, he entered graduate school at the University of California, San Diego, where he studied with Charles Elkan. He received the Ph.D. in computer science and cognitive science in 1998. He then spent one year as a Sloan/DOE Postdoctoral Fellow with David Haussler at the University of California, Santa Cruz. From 1999 until 2002, Noble was an Assistant Professor in the Department of Computer Science at Columbia University, with a joint appointment at the Columbia Genome Center. In 2002, he joined the faculty of the Department of Genome Sciences at the University of Washington, where he has adjunct appointments in the Department of Computer Science and Engineering and in the Department of Medicine. His research group develops and applies statistical and machine learning techniques for modeling and understanding biological processes at the molecular level. Noble is the recipient of an NSF CAREER award and is a Sloan Research Fellow.
...............................................................................................................................
top
--- WEDNESDAY – DAY 4 – November 18, 2015 ---
9:00 am 9:45 am


MICHAEL SHEN

Professor, Departments of Medicine, Genetics & Development,
Urology, and Systems Biology
Columbia University
New York, United States



Systems Analyses of Prostate Development and Cancer

Abstract: Experimental analyses of genetically-engineered mouse models have been widely pursued for the study of human cancer, yet face significant challenges due to intrinsic differences between rodent and human biology. I will describe how computational systems approaches can address these challenges through the generation and analysis of regulatory networks for mouse and human prostate cancer to identify and validate conserved drivers of prostate cancer malignancy. In addition, recent studies have extended this experimental paradigm to identify drugs and drug combinations with potential therapeutic efficacy, as well as drivers of cellular reprogramming to recapitulate prostate tissue specification.

Biography: Michael M. Shen, Ph.D. is a Professor in the Departments of Medicine, Genetics & Development, Urology, and Systems Biology, and a member of the Herbert Irving Comprehensive Cancer Center at Columbia University Medical Center. He received his B.A. from Harvard University in 1984, and received his Ph.D. from Cambridge University in 1988. Following his post-doctoral training with Dr. Philip Leder at Harvard Medical School, he started his independent laboratory at UMDNJ – Robert Wood Johnson Medical School in 1994, and moved to Columbia University Medical Center in 2007. During the past twenty years, Dr. Shen has investigated the molecular mechanisms of mammalian development and cancer using in vivo analyses of genetically-engineered mouse models. Ongoing work in his laboratory includes systems analyses of embryonic stem cell pluripotency and prostate cancer progression, investigation of mechanisms of prostate epithelial lineage specification and cell-type differentiation, and generation of patient-derived organoid models of bladder cancer.
...............................................................................................................................
top
--- WEDNESDAY – DAY 4 – November 18, 2015 ---
11:00 am 11:45 am




JULIA ZEITLINGER

Associate Investigator
Stowers Institute of Medical Research
Kansas City, United States




Combinatorial Regulation of Enhancers during Drosophila Development

Abstract: My goal is to understand how genome-wide transcription programs are established during embryonic development and how this information is encoded in the DNA sequence. Taking advantage of the well-studied regulatory networks in Drosophila, we use genomics approaches to gain a deeper understanding of the mechanisms and sequence requirements by which enhancers are regulated in a stage-specific and tissue-specific fashion. In my talk, I will focus on the mechanisms by which early Drosophila enhancers are primed by the pioneer transcription factor Zelda and are activated or repressed by signaling pathways.

Biography: Julia Zeitlinger is an Associate Investigator at the Stowers Institute for Medical Research and Assistant Professor at the University of Kansas Medical Center. She obtained her Ph.D. at EMBL in Germany, where she was trained in Drosophila developmental genetics and transcription. During her postdoctoral work with Rick Young at Whitehead/MIT, she pioneered the use of genomics approaches to understand transcription during development, initially in yeast and then in Drosophila. After starting her own lab in 2007, she has been named Pew scholar and received the NIH New Innovator and Bill Neaves Award.
...............................................................................................................................
top
--- WEDNESDAY – DAY 4 – November 18, 2015 ---
1:30 pm - 2:15 pm



ANDRE LEVCHENKO

John C. Malone Professor of Biomedical Engineering
Director of Yale Systems Biology Institute
Yale University
New Haven, United States



How Noisy is Noise? Analysis and Interpretation of Variability in Signaling Networks

Abstract:  Cell-cell variability in isogenic populations is a an important feature of all known single cell and multicellular organisms. Much of this variability is contained in the signaling networks mediating cell response to external stimuli. Can this variability be 'mapped' across signaling networks to evaluate the degree to which the information conveyed by them can be distorted?  Can the effects of this variability on functional responses be assessed and interpreted? I will present a general methodology for the analysis and interpretation of noise or variability in the signaling networks, and discuss how this new analysis affects our understanding of the systems properties of biological regulatory networks.

Biography:  Andre Levchenko, John C. Malone Professor of Biomedical Engineering, combines experimental results with computational models to learn about the interactions of proteins and cells in healthy and disease states.

Levchenko, who joined the Yale faculty on July 1, 2013 is engaged in multi-disciplinary research to define molecular and cellular interactions from single-cell to multi-cell levels. In addition to his endowed post, Levchenko was also appointed as the inaugural director of the Yale Systems Biology Institute on the West Campus.

After growing up in Siberia, Russia, Levchenko received a Master of Science degree in biophysics from the Moscow Institute of Physics and Technology. After arriving in the United States as a refugee, he went on to earn a Master of Science and a Doctor of Science degree in bioengineering from Columbia University. He was then a postdoctoral scholar in the California Institute of Technology's biology division.

Levchenko joined the faculty of the Department of Biomedical Engineering at Johns Hopkins University as an assistant professor in 2001, rising through the ranks to associate professor (with tenure) in 2007 and full professor in 2011. He held affiliations with the Whitaker Institute for Biomedical Engineering, the Institute for Cell Engineering, the Johns Hopkins Medical School Epigenetics Center, the John Hopkins Institute for NanoBio Technology, and the Center for Cell Dynamics.

The Yale systems biologist is the author of more than 90 published research articles and several book chapters. He serves on the editorial boards of PLOS Biology and Science Signaling, among numerous others. He is a member of the New York Academy of Science, the Biophysical Society, the American Society for Biochemistry and Molecular Biology, the American Chemical Society, and the Biomedical Engineering Society.

He is a recipient of the American Asthma Foundation Early Excellence Award and has been elected a fellow of the American Institute for Medical and Biological Engineering.
...............................................................................................................................
top
--- WEDNESDAY – DAY 4 – November 18, 2015 ---
3:15 pm 4:00 pm



OLGA TROYANSKAYA

Professor, Department of Computer Science
Lewis-Sigler Institute of Integrative Genomics
Princeton University, Princeton, NJ
Deputy Director for Genomics, Simons Center for Data Analysis
Simons Foundation, New York, United States


From Piles of Data to Understanding Human Disease

Abstract: An immense molecular complexity forms the foundation of human disease.  This complexity must be interpreted and distilled through accurate modeling of molecular networks and pathways whose malfunction promotes the emergence of complex human diseases. Although cell-lineage-specific gene expression and function underlie the development, function, and maintenance of diverse cell types within an organism and are critical to understanding molecular basis of disease, high-throughput data are rarely resolved with respect to specific cell lineages. In this talk, I will focus on our recent work developing integrative approaches that leverage functional genomics data collections to study how cellular pathways function in diverse cell types, enabling molecular-level understanding of human disease.  I will describe how integrated analysis of functional genomics data can be leveraged to study tissue-lineage-specific protein function and interactions and to identify genes involved in disease in a novel approach for re-prioritizing quantitative genetics studies results.

Biography:  Olga Troyanskaya is a Professor in the Lewis-Sigler Institute for Integrative Genomics and the Department of Computer Science at Princeton University and Deputy Director for Genomics at the Simons Center for Data Analysis at the Simons Foundation. Dr. Troyanskaya is a member of the Board of Directors of the International Society for Computational Biology and Associate Editor for Bioinformatics and PLOS Computational Biology. She received her Ph.D. from Stanford University and is a recipient of the Sloan Research Fellowship, the NSF CAREER award, the Howard Wentz faculty award, and the Blavatnik Finalist Award. She has also been honored as one of the top young technology innovators by the MIT Technology Review and is the 2011 recipient of the Overton Prize from the International Society for Computational Biology and the 2014 Ira Herskowitz Award from the Genetic Society of America.

Click here for a full C.V.(pdf)

---