Trainee Fellowship Funding Campaign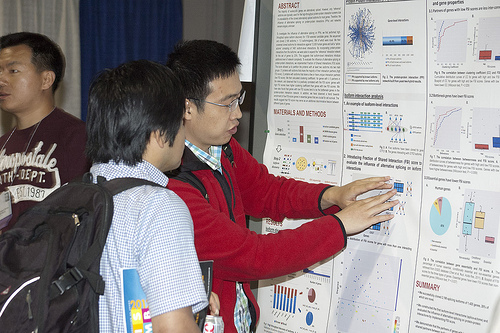 YOU can make a difference in the future of computational biology and bioinformatics by supporting tomorrow's researchers.

Trainee Fellowships allow students and postdocs the opportunity to participate in ISCB conferences.  This helps propel young investigators toward important future discoveries. Join ISCB in giving students and postdocs access to the principal role models within the field and help us influence the paths of scientific careers.

As federal funding opportunities continue to decline, ISCB reaches out to YOU to help this important initiative. Each year ISCB receives over 300 travel fellowship requests. With currently available funds, we can only support approximately 70% of these requests by providing partial funding to each recipient. Making a donation to this fund will enable us to support even more students.

We continue to do all we can but there is still more to do—your contributions at any level will allow us to reach more students. By donating to ISCB student registration waiver campaign, you are investing in the future of our science.



---