Social Events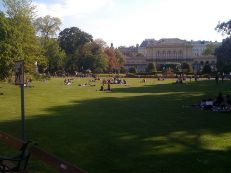 Discover Vienna – Orienteering Ice Breaker
Friday, July 15
Event sign-in: 6:30 – 7:00 p.m. @ Hilton Vienna Stadtpark
Event begins: 7:00 p.m. @ Hilton Vienna Stadtpark (approximately 90 minutes in length)
Depart: Hilton Vienna – Stadpark
Am Stadtpark 1 
 
Dress code: walking or hiking shoes, appropriate outdoor gear for the weather
Fee: €12.10 (includes 10% VAT)
The annual orienteering ice breaker will provide delegates with a fun-filled 90 minutes exploring one of Europe's most beautiful cities and provides a chance to meet friends – new and old!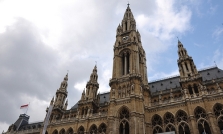 Saturday, July 16 – 8:00 p.m. - 10:00 p.m.
Dress Code: Business Casual
The Mayor of Vienna cordially invites ISMB/ECCB conference delegates to the official opening of the conference. Don't miss out on this fascinating evening in one of Vienna's most beautiful buildings!
The Arkadenhof, where we will celebrate this event with light food and music is one of the biggest inner courtyards in Europe.
To give you an impression of the dimensions: the choir-type oriel along the western wall is a reminder of the original project to build a chapel inside the City Hall!
The City of Vienna looks forward to welcoming you to ISMB/ECCB 2011 Opening Reception! Please note you must register in advance for this event in order to receive your special invitation for presentation the night of the reception.
Vienna City Hall by public transport:
Take the underground U2 to station "Rathaus" (this is German for "City Hall"). As you exit the station you will already see the backside of City Hall. Pass it, so the building is to your left and take the entrance on this side.