ISMB/ECCB 2019




The Countdown has Begun!










The Technology Track allows organizations to showcase their software and/or hardware relevant to the bioinformatics/molecular biology community. Demonstrate your technology to a renowned audience at the premier comp bio conference of the year!

Prior to submitting please review the ISCB Exhibitor and Technology Track guidelines for presentations available here.

CAMDA: Critical Assessment of Massive Data Analysis
EXTENDED SUBMISSION DEADLINE: May 12, 2019

Submit your research to the Late Poster Submissions!
LATE POSTER SUBMISSION DEADLINE: May 15, 2019






ISMB/ECCB 2019 attracts top international scientists and key decision makers in the life sciences – experts in areas such as computer science, molecular biology and medicine, mathematics and statistics – from the world's largest and most prestigious research institutions and companies.

ISMB/ECCB 2019 is expected to attract scientific leaders from over 50 countries – that's 50 markets!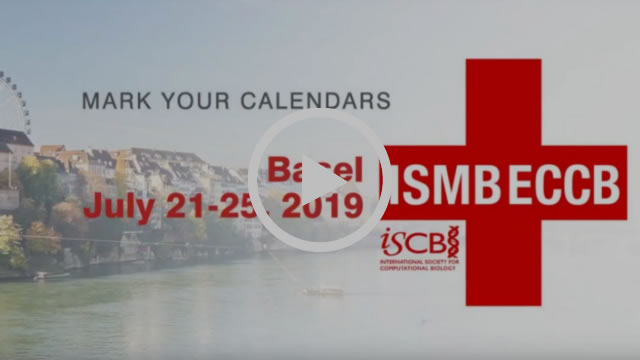 ---