ISMB/ECCB 2021
Day 6 - Conference Highlights & Things to Know


Friday, July 30: Highlights & Reminders
HAPPY LAST DAY! Don't forget to pop over to the Research Exchange Forum and pay a visit to our amazing Exhibitors!

 

11:00 UTC:

COSI Tracks: MLCSB, CAMDA, BioInfo Core, VarI, BOSC, SysMod, iRNA


11:00 UTC:

Covid-19 Special Track & Panel: This panel will compare different models to access, share and protect COVID-19 data, evaluate their advantages, limitations and complementarity to prevent and control pandemics.

11:00 UTC:

Special Session:

Single Cell and Spatial Data Analysis

11:00 UTC:

Technology Track:

11:00-11:20
Phyre2 and Missense3D: Protein structure prediction and missense variant analysis
11:20-11:40
Using CATH-Gene3D v4.3 and its resources to predict the structure and function of novel protein sequences
11:40-12:00
DeepChain: A platform for protein design
12:00-12:20
Developing a reusable and versatile virtual bioinformatics training platform in the de.NBI cloud
12:40-13:00
The EMBL-EBI search and sequence analysis tools APIs and their role during the current COVID-19 pandemic
13:00-13:20
The European COVID-19 Data Portal – Accelerating COVID-19 Research through Open Data Sharing
13:20-14:00
PerMedCoE: A roadmap to scalability in Personalized Medicine
14:20-14:40
The GenePattern Notebook Environment
14:40-15:20
Integrated Pathway/Genome/Omics Informatics in Pathway Tools and BioCyc GenePattern Notebook Environment

 
 

15:20 UTC:

ISCB Accomplishments by a Senior Scientist Award Keynote: Peer Bork





16:20 UTC:

Awards and Closing Ceremony

Exhibitor Spotlight: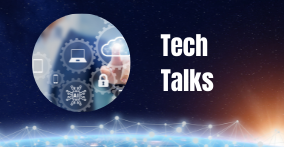 PerMedCoE Demo Presentations:
Track Content:
A Roadmap to Scalability in Personalised Medicine, by José Carbonell
HPC-enabled multiscale simulation to uncover mechanistic insights in the COVID-19 infection
PerMedCoE Building Blocks, by Henrik Nortamo
PerMedCoE Building Blocks & Workflows design, by Javier Conejero
PhysiCell-MPI / PhysiCell-X, by Gaurav Saxena
Multiscale modeling with PhysiBoSS, by Vincent Noël
COBREXA.jl: Metabolic Modeling on HPC, by Miroslav Kratochvil
CellNOpt / CARNIVAL, by Bartosz Bartmanski
The PerMedCoE Competency Framework, by Marta Lloret-Llinares
PerMedCoE Training Activities, by Daniel Thomas López
EMBL-EBI Demo Presentations:
Track Content:
Bioinformatics training: Curated course collections and new training materials
New EMBL-EBI training website and upgraded online tutorials


Don't Forget to Visit Our Exhibitors!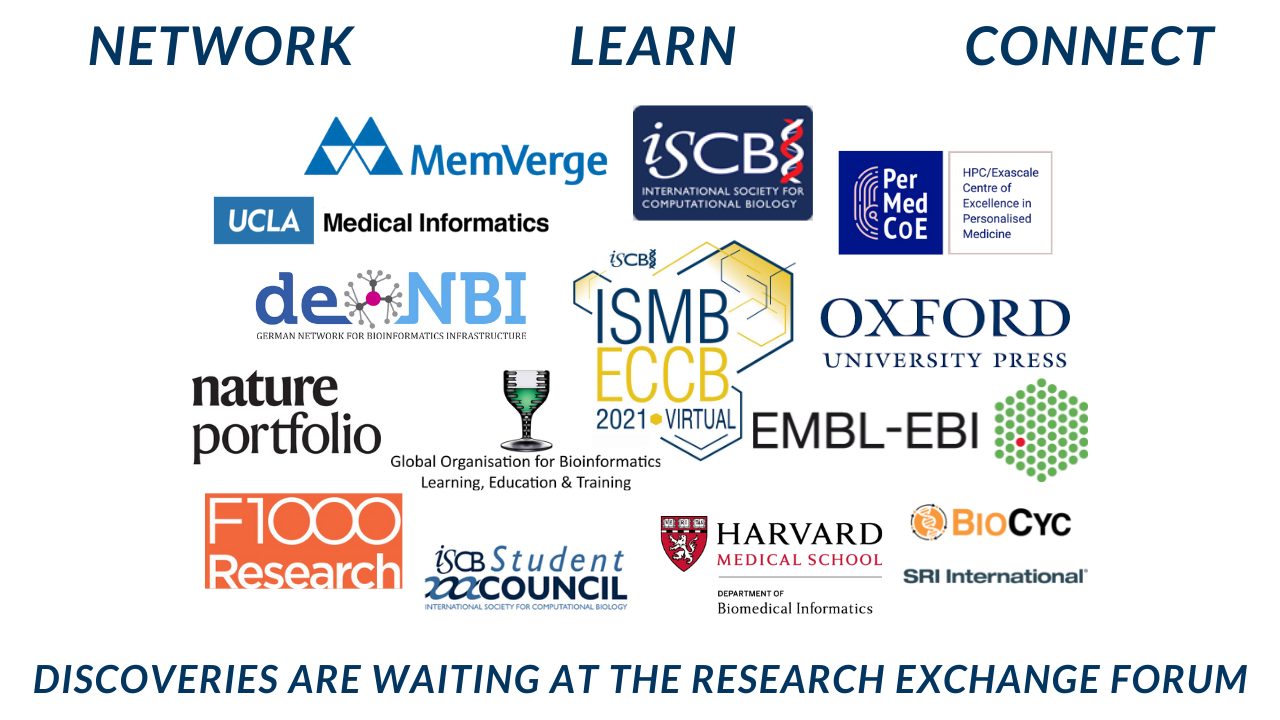 Career Center and Jobs Board
Looking for that perfect candidate? Looking for a job? Look no further than the Conference Jobs Board located at:
https://www.iscb.org/cms_addon/conferences/ismbeccb2021/jobpost/jobs/jobs.php

Cheat-Sheet Section/Platform Tips:
From time to time we may experience technical issues. When in doubt, give the system a quick refresh!

Updating the Time zone
The ISMB/ECCB 2021 virtual platform is enabled with time zone localization to enhance usability. In order to set the platform to your local time zone, click on "Full schedule" and then click on the dark grey "My Time Zone" box to ensure it is activated. Once clicked, the box will darken in color and your schedule will automatically be viewed in your local time zone.

Struggling with UTC conversion - UK +1 CEST +2 EDT -4, CDT -5, MDT -6, PDT -7, AEST +10, Tokyo +9, Beijing +8

Roundtables

Don't forget you can video-chat & network with up to 15 people at the Café Connect "Roundtables" (https://ismbeccb2021.showcare.io/roundtables/).


*Roundtables are pre set up for each COSI (including BOSC), and you can also create your own roundtable!
Navigating the Platform
The ISMB/ECCB 2021 virtual platform is divided up into several areas:

• Sessions
• Full Schedule
• Research Exchange Forum which includes Exhibitors, Posters and Birds of a Feather sessions.
• Café Connect
• Your Personal Profile

You can always return to the main page by using Home Lobby button in the upper left or at the top of your screen. The left menu can be collapsed or expanded simply by clicking on the 3 bars on the top left corner. We recommend you take advantage of the in-platform tutorial at the bottom left called 'Get Started'. This will walk you through not only your profile updates but other aspects of the platform as well.
Miss a talk? Watch it On-Demand!
• Go to Full Schedule in the left-hand menu
• Use the back arrow to see a previous day's sessions
• Select a session and the session box will pop up
• Click on the title you wish to view
• This will take you to the on-demand recordings
• The virtual platform and content will be available to attendees following the conference until November 30, 2021.


Anyone else sneaking in some Olympics viewing between the #ISMB/ECCB21 sessions? Share your best scientific session/Olympic viewing set up from this week and don't forget to tag the Conference!

Cast Your Ballot!

Members!! Make your voice heard - Cast your ballot today!


Thank you to our generous sponsors!

---