CALL FOR DREAM CHALLENGES

---
The DREAM Challenges are crowdsourcing challenges examining questions in biology and medicine.

The DREAM Challenges are an open science effort of crowdsourcing challenges to examine questions in biology and medicine. We are a non-profit, collaborative community effort with contributors from across the research spectrum including universities; technology companies like IBM Research; not for profits, like Sage Bionetworks; and biotechnology and pharmaceutical companies. Since the beginning of the DREAM Challenges in 2006, we have been an innovator and leader in open science and crowdsourcing. The DREAM Challenge participants and organizers have numerous publications in top journals such as Science and Nature. Since the dawn of the DREAM Challenges, commercial crowdsourcing efforts have sprung up which utilize techniques that we pioneered.

NEW for DREAM 12!
GET YOUR DREAM T-SHIRT
Show your team's spirit by getting a "DREAM T-shirt".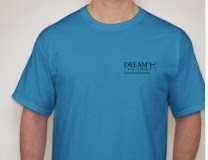 Available for a limited time at www.booster.com/dream-t-shirts
All proceeds from shirt sales support the DREAM Conference in November.
Latest News about challenges that will be at the conference:
Digital Mammography DREAM Challenge
We have closed the Leaderboard phase of the DM DREAM Challenge in which participants had to use mammogram images and clinical information to predict whether a woman would develop breast cancer within one year from her mammography screening exam. The results of the leaderboard phase were very exciting. The best performing team obtained an AUC of 0.9 and a specificity of 82% (at sensitivity 80%), reaching performances that start to be competitive to best practices in radiology. We are now in the process of scoring the final model submissions using an independent test set, and will announce the results in two to three weeks. Top performing teams in the competitive phase will receive $200,000 in cash awards and will be invited to participate in the collaborative phase in which they will receive up to $1 million for developing predictive algorithms that achieve milestone goals related to reducing the recall rate of mammography screening. A paper detailing the rationale for the Challenge has appeared in the May 2017 issue of JAMA Oncology.

NCI-CPTAC DREAM Proteogenomics Challenge (Launches - June 26)
The Clinical Proteomic Tumor Analysis Consortium (CPTAC) of the National Cancer Institute (NCI), in partnership with DREAM Challenges, have developed the upcoming NCI-CPTAC DREAM Proteogenomics Challenge. The aim of this Challenge is to encourage the generation of methods for extracting information from the cancer proteome and for linking those data to genomic and transcriptomic information. The specific goals are to predict proteomic and phosphoproteomic data from other multiple data types including transcriptomics and genetics. Join us at:
www.synapse.org/ProteogenomicsChallenge

Multiple Myeloma DREAM Challenge (Launches - June 30)
Multiple myeloma (MM) is a cancer of the plasma cells in the bone marrow, with about 25,000 newly diagnosed patients per year in the United States. The Multiple Myeloma DREAM Challenge goal is to integrate large scale molecular and clinical data and state of the art analytical approaches to facilitate risk stratification in MM patients. Additionally, it provides the ability to benchmark novel methods with the greatest potential to yield patient care benefits. Join us at: www.synapse.org/MultipleMyelomaChallenge

GA4GH/DREAM Workflow Execution Challenge (Launches - July 5)
Numerous groups are developing technologies and best practice methodologies for running portable and reproducible genomic analysis pipelines. Members of working groups from the Global Alliance for Genomics and Health (GA4GH), NCI, and NIH have teamed with Sage Bionetworks to establish a series of GA4GH/DREAM Infrastructure Challenges. These Challenges offer frameworks to test and evaluate systems and platforms for executing tools and workflows and to develop common standards. In the GA4GH/DREAM Workflow Execution Challenge, participants will run high quality genomics workflows in their system of choice to assess portability and reproducibility, while cataloging pitfalls and strategies. Join us at:
www.synapse.org/WorkflowChallenge

Parkinson's Disease Digital Biomarker DREAM Challenge (Launches - July 6)
The Parkinson's Disease Digital Biomarker DREAM Challenge is now open for registration, and will launch with data available to participants on July 6. The wide availability of mobile sensors such as those available in smart phones, smart watches and fitness trackers offers the opportunity to collect unprecedented data for measuring health and disease. Sponsored by The Michael J. Fox Foundation this challenge aims to discern aspects of Parkinson's disease from healthy controls and Parkinson's disease severity based on accelerometer data captured while patients are performing active and passive tasks. Participants will focus on feature engineering. Challenge winners are eligible to share the $25,000 prize. Join us at:
www.synapse.org/DigitalBiomarkerChallenge
---