CZECH FREE AND OPEN BIOINFORMATIC ASSOCIATION (FOBIA)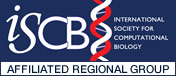 http://fobia.img.cas.cz/

Contact: Prof. Ivo Provanznik, E-mail: This email address is being protected from spambots. You need JavaScript enabled to view it.

Geographical area included: Czech Republic

Year founded: 2004 Goals and history: The main goal of the FOBIA group is to facilitate contacts and exchange of ideas among Czech scientists interested or working in bioinformatics, mainly by the means of workshops, meetings
and lectures.

Leadership structure: President and Secretary voted at general assembly

Membership: FOBIA is a section of the Czech Society of Biochemistry and Molecular Biology; the FOBIA section currently totals ~25 members. All dues are paid to the Czech Society of Biochemistry and Molecular Biology. Application for membership is by e-mail, with the member admitted upon giving a lecture about his/her field of research, usually at the annual meeting.

Past and planned activities: Series of lectures in Prague (ongoing)
1st annual meeting in Sv.Jan pod Skalou (2005)
2nd annual meeting in Telc (2006)
3rd annual meeting (2007)
4th annual meeting (2008) - held as a Bioinformatics session at the CSBMB annual congress in Ceske Budejovice
5th annual meeting planned to take place in Zlin (2009)
---
European Molecular Biology Network (EMBnet)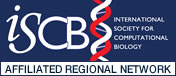 www.embnet.org/
Geographic area: Europe, Asia, Africa, the Americas, Australia.
Leadership structure:
EMBnet is organized as 'The EMBnet Stichting' foundation registered in The Netherlands. EMBnet is managed by a four-member Executive Board (EB). The One voting representative from each national node sits on the Board of EMBnet.

Executive Board members:
| | | |
| --- | --- | --- |
| Name: | Function: | Since |
| Prof. Erik Bongcam-Rudloff (SE) | Chairman | 2003 |
| Dr. Laurent Falquet (CH) | Secretary | 2005 |
| Prof. Oscar Grau (AR) | Treasurer | 2005 |
| Dr. Jose-Ramon Valverde (ES) | Member | 2007 |
The activities of EMBnet are run by four-member Project Committees (PCs):
The Education and Training (E&T) PC
The Technical Management (TM) PC
The Publicity and Public Relations (P&PR) PC
Membership:
The EMBnet organization is composed of several types of nodes with different duties and rights (benefits).
National node: single academic institution or consortium with commitment and support from its national government, representing its country within EMBnet
Specialist node: institution with special activity
Industrial node: industrial partner of EMBnet
Associated node: may be both academic or industrial partners
Process for becoming a member
To become a member node of EMBnet the candidate node has to send to the Executive Board, at least 3 months before the EMBnet Annual General Meeting, the following documents:
Letter of motivation
Detailed presentation of the institution or industrial partner
Letter of commitment from the government (for national nodes only)
The EB evaluates the request and decides to invite the candidate node for a presentation (Institute, resources and activities) at the next EMBnet AGM. The acceptance of the candidature is voted after the candidate node presentation by the EMBnet Board during the AGM.
EMBnet goals
The main goal of EMBnet is to support the Life Sciences community by increasing the availability and accessibility of data resources and computing tools and by enhancing knowledge and proficiency in bioinformatics through education and training. The EMBnet main mission is indeed to provide training and education, investigate and develop new computational and bioinformatics technologies, exploit network infrastructures and to promote collaborations amongst different and multidisciplinary research groups and industrial companies.

EMBnet brief history
EMBnet was founded in 1988 by representatives of EMBL, FR, NL, UK, and Hoffmann-La Roche to set up a network of European laboratories using Biocomputing and Bioinformatics in Molecular Biology research, to support the EMBL Data Library (European Molecular Biology Laboratory) activities in distributing database resources and computing tools to facilitate sequence data accessibility. The EMBL was accumulating an ever-growing quantity of sequence data and both the molecular biology and the biotechnology research communities needed to have an easy and fast access to those data. The solution could only be found in a distribution of data and computer resources across a number of European nodal centres each one serving its own local research community.
Attracted by the high level support of EMBnet, many countries from Asia, Africa and America have joined EMBnet within the last few years, such as Sri Lanka, Pakistan, Kenya and Costa Rica. This has allowed EMBnet to expand well beyond the European frontiers and to relay on the cooperation of 39 member nodes extending to over 31 countries all over the World and reaching thousands of users. National EMBnet nodes provide local training and support programmes in local languages and also provide their national scientific communities with access to high performance computing resources, specialized databanks and up-to-date software. Some nodes act as redistribution centres to national research institutes and collaborative technical expertise within EMBnet provides support for sustaining the bio-computing facilities of the member nodes. Specialist nodes made available their own expertise in highly specialised areas.
In addition, EMBnet also maintains a fruitful cooperation with the Iberoamerican (RIBio), the Asia Pacific bioinformatics networks (APBioNet) and the International Society for Computational Biology (ISCB). Close contacts have been established some years ago with the African Society for Bioinformatics and Computational Biology (ASBCB) and fruitful cooperation with other scientific groups in northern Africa are on their way to be realized.
Past and planned activities:
EMBnet organizes a yearly workshop in conjunction with the EMBnet "The Annual General Meeting (AGM)" of the network.
In addition, the network holds monthly Virtual General Meeting (VGM) using a Marratech server installed at the EMBnet Swedish node. Participants to the AGM and VGMs are at least one representative (in general the node manager) of each node and members of Project Committees. The participation to the yearly workshop as well as to the monthly VGM of the network is open to all the members of a node staff, so it can vary depending on their personal availability and activities of the node.
Montly VGM are held also by each Project Committee (TC, ET and P&PR), and the participation is allowed to only PC members.
In September 2008, to celebrate the 20th anniversary of its activity, EMBnet organized, in conjunction with the AGM of the network, an international conference on bioinformatics and computational biology (www.embnet.org/EMBnet20thAnniversary). This conference attracted participant from Africa, America, Asia, Australia and Europe with a total of 128 participants and 78 abstracts submitted. As an outcome of this conference EMBnet has published a BMC Bioinformatics Conference supplement which collects 24 selected articles reflecting the character of the conference and its focus on emerging research fields in bioinformatics and computational biology (www.biomedcentral.com/bmcbioinformatics/10?issue=S6).
In 2009 the EMBnet organized an "International Conference & Meetings EMBnet-RIBio 2009 on "Bioinformatics for High Throughput Technologies and the Interface of Bioinformatics and Systems Biology" which was held in conjunction with the EMBnet AGM and the RIBio AGM in Cancun, Mexico from October 26th to 29th. This was the first time the EMBnet's AGM took place outside of Europe, bringing together bioinformaticians from all over the world and representatives of other major Bioinformatics Societies in the World.
---
GERMAN INFORMATICS SOCIETY - PROFESSIONAL GROUP: INFORMATICS FOR LIFE SCIENCES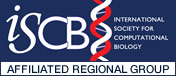 www.gi-ev.de/

Professional Group - Informatics for Biological Sciences (PG):
www.cebitec.uni-bielefeld.de/groups/fg402/

Contacts: Chair of PG Prof. Dr. Antje Krause, This email address is being protected from spambots. You need JavaScript enabled to view it.
Vice chair of PG Prof. Dr. Jens Stoye, This email address is being protected from spambots. You need JavaScript enabled to view it.
GI office: Dr. Peter Federer, This email address is being protected from spambots. You need JavaScript enabled to view it.

Mailing addresses:
Prof. Dr. Antje Krause; FH Bingen; Berlinstr. 109, D-55411 Bingen am Rhein; GERMANY
German Informatics Society; Office, Peter Federer; Wissenschaftszentrum; Ahrstraße 45; D-53175 Bonn; GERMANY
Goals: The German Informatics Society is a non-profit organization with the aim to advance the research, training and application of informatics. In this context the professional group, Informatics for Biological Sciences, seeks to stimulate collaboration between scientists of different backgrounds in order to promote theoretical and practical support for the biological sciences. The group is interested in close collaborations with similar societies in other countries. Since April 2008 the group is part of the department Informatics for Life Sciences which promotes the cooperation with other professional groups in this area and with the GMDS (German Society for Medical Informatics, Biometry and Epidemiology).

Structure:
Elected Board Members of the Professional Group - Informatics for Biological Sciences (PG)
Chair: Prof. Dr. Antje Krause, This email address is being protected from spambots. You need JavaScript enabled to view it.
Vice-chair: Prof. Dr. Jens Stoye, This email address is being protected from spambots. You need JavaScript enabled to view it.

Members of the board:
Prof. Dr. Sebastian Böcker, This email address is being protected from spambots. You need JavaScript enabled to view it.
Dr. Uta Bohnebeck, This email address is being protected from spambots. You need JavaScript enabled to view it.
Prof. Dr. Sven Rahmann, This email address is being protected from spambots. You need JavaScript enabled to view it.
Prof. Dr. Joachim Selbig, This email address is being protected from spambots. You need JavaScript enabled to view it.

Brief history of when and how group formed: Brief history of when and how group formed: The professional group was founded with the first symposium about, Information Gain in Biosystems, 1992 in Bonn.

Geographical area included: German language area, in particular Germany

Members: GI: about 24.000; PG: 336

Activities planned and/or past: Activities planned and/or past: The professional group organises the annual German Conference on Bioinformatics (GCB) established in 1985. In 2002 this conference was held jointly with the first European Conference on Computational Biology (www.eccb2002.de). The next GCB will take place end of September 2009 in Halle/Saale (www.gcb2009.de).
---
HELLENIC SOCIETY FOR COMPUTATIONAL BIOLOGY AND BIOINFORMATICS (HSCBB)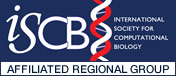 www.hscbb.gr

Contacts: Christos Ouzounis, voice: +302310498473, This email address is being protected from spambots. You need JavaScript enabled to view it.
Personal Assistant Laura Dadurian, voice: +302310498275, This email address is being protected from spambots. You need JavaScript enabled to view it.

Mailing address: CERTH, PO Box 361, Thermi, Thessalonica, GR-57001, Greece

Geographical area included: Greece and Cyprus

Organization Members: 50 Members who are ISCB Members: 10

Goals and brief history: The HSCBB was initially conceived as a trans-national society, representing two countries that share the same language and history, Cyprus and Greece. The first, unofficial meeting was held in Heraklion in 2006, followed by Athens in 2007 and Thessalonica in 2008. After the formal incorporation of the Society in 2008 representing the Greek bioinformatics community and its 'inaugural', fourth scientific conference in Athens during 2009, the HSCBB continued to organize the conference series and formulated plans to extend its scope with Cyprus as a society chapter, with the full support of the University of Cyprus and its Bioinformatics Research Laboratory. The HSCBB aspires to provide the necessary exposure of graduate students to new developments, expand its horizons towards the international community, promote the development of the field and formulate a solid agenda for the future, all consistent with its primary goals.

Leadership Structure: Five-member Board of Directors. P Bagos, Treasurer, S Hamodrakas, Director, I Iliopoulos, Deputy Director, C Ouzounis, Secretary, V Promponas, Member

Mode of election or selection of leaders: Elected by General Assembly (dues paying members).

Frequency of election: Two calendar years, typically at Annual Society Conferences.

Membership dues: €40/year (may vary).

Membership benefits: Reduced fees at Annual Conference and other events, Membership in mailing lists.

Process for becoming a member: Nomination by two members of the Society. Board approves application.

Activities planned and/or past: Activities planned and/or past: The HSCBB has successfully organized seven conferences on computational biology and bioinformatics for Greece and Cyprus during the recent past, starting in 2006.
The conferences were held at:
2006: FORTH, Heraklion, Crete
2007: BioAcademy, Athens, Attica
2008: CERTH, Thessalonica, Macedonia
2009: NHRF, Athens, Attica
2010: Democritus U of Thrace, Alexandroupolis, Thrace
2011: U of Patras/FORTH: Patras, Achaia
2012: FORTH/HCMR, Heraklion, Crete
The HSCBB has also organized five training workshops attached to the last five conferences, and co-organized and cosponsored the IEEE 12th International Conference on BioInformatics & BioEngineering (BIBE2012) in Cyprus recently.

Typical number of participants: ~100 / year.

Financial sponsors: Regional Authorities in Greece (see above), the hosting institutions (Universities, Research Institutes), and the following partners: ENFIN Network of Excellence (www.enfin.org), BioVista (www.biovista.com), Anek Lines & Minoan Lines (transportation), various international publishers.

---
ISRAELI SOCIETY FOR BIOINFORMATICS AND COMPUTATIONAL BIOLOGY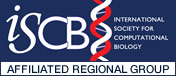 www.weizmann.ac.il/ISBCB/

Geographical area included: Israel

Goal/Mission: The primary goals of the ISBCB are:
To promote research and teaching in Israel in the fields of Bioinformatics and Computational Biology
To link academic and government agencies and research institutes in Israel where research in the fields is conducted
To link the Israeli society and other similar societies around the world
Reports: 11th Israeli Bioinformatics Symposium
History: The first Israeli Bioinformatics Symposium (IBS) was held in 1995. The Society was founded in early 2002, with the first membership signup at the meeting in May of that year. The Society is a member of the Federation of Israeli Societies for Experimental Biology and is registered as a non-profit organization.
---
BIOINFORMATICS ITALIAN SOCIETY (BITS)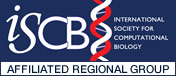 www.bioinformatics.it

Contact: Paolo Romano ( This email address is being protected from spambots. You need JavaScript enabled to view it. )
Bioinformatics Italian Society 
Sezione di Genomica e Bioinformatica dell'Istituto Tecnologie Biomediche del CNR
Via Amendola 122/d
70126 Bari
E-mail: This email address is being protected from spambots. You need JavaScript enabled to view it.

Geographical area included: Italy

Goals: The main goals of the BITS are to provide a forum of discussion for bioinformatics, promote collaboration and exchange among the Italian groups working in bioinformatics, organize a meeting each year, stimulate collaboration between scientists of different backgrounds (biologists, informaticians, physicists, mathematicians and others), establish or maintain good collaboration and links with the other international societies with similar scientific interests.
The Bioinformatics ITalian Society (BITS) promotes the following topics:
Bioinformatics as academic research,
Bioinformatics in technology and industry,
Bioinformatics in basic and advanced education.
Leadership:
President
Manuela Helmer-Citterich (University of Roma Tor Vergata)
Councillors
Gianni Cesareni (University of Roma Tor Vergata)
Domenica D'Elia (CNR - Istituto di Tecnologie Biomediche, Bari)
Angelo Facchiano (CNR - Istituto di Scienze dell'Alimentazione)
Sabino Liuni (Treasurer, CNR - Istituto di Tecnologie Biomediche, Bari)
Paolo Romano (Secretary, Istituto Nazionale Ricerca sul Cancro, Genova)
Giorgio Valle (University of Padova)
ISCB Liaison
Rita Casadio (University of Bologna)
Year founded and brief history: The group was founded in 1999, and since then we have been meeting once a year.

Membership size and services: 250 members

Activities planned and/or past:
BITS Annual Conferences were held in Padua (2004), Milan (2005); Bologna (2006) and Napoli (2007). In 2008 the Annual BITS Meeting was held in conjunction with ECCB08, organized in Cagliari by Anna Tramontano. We had BITS2009 in Genova and BITS2010 in Bari.

Last Updated May 13, 2010
---
NETHERLANDS BIOINFORMATICS CENTRE (NBIC)



www.nbic.nl
Primary Contacts:
Ruben Kok, managing director NBIC: This email address is being protected from spambots. You need JavaScript enabled to view it.
Barend Mons, scientific director NBIC, programme leader BioAssist (support): This email address is being protected from spambots. You need JavaScript enabled to view it.
Jaap Heringa, scientific director NBIC, programme leader BioWise (education): This email address is being protected from spambots. You need JavaScript enabled to view it.
Marcel Reinders, scientific director NBIC, programme leader BioRange (research): This email address is being protected from spambots. You need JavaScript enabled to view it.

General contact information: NBIC office: This email address is being protected from spambots. You need JavaScript enabled to view it.

Geographical area included: Europe, Netherlands

Goal/Mission:
It is our mission to create an internationally operating centre of excellence in bioinformatics research and education that supports life science R&D.
See also: www.nbic.nl/about-nbic/organisation/vision-and-mission/

Leadership:
NBIC management consists of directors and steering committee.
See: www.nbic.nl/about-nbic/organisation/people/nbic-management/

Every two years the NBIC programmes are reviewed by the International Advisory Committee (IAC):
www.nbic.nl/about-nbic/organisation/people/advisory-committees/

Year founded and brief history of how formed:
Founded in 2003 as an collaborative effort between universities, industry, research and medical centres

Activities planned and/or past:
The NBIC programme consists of three elements: Research (BioRange), Support (BioAssist) and Education (BioWise). In addition NBICommons is the outlet of NBIC products to (inter)national community.

BioRange (Research)
BioRange: Cutting edge bioinformatics research for progress in life sciences
The NBIC BioRange programme is where biology, mathematics and computer science come together in a collection of research projects that address biological questions through the development of new methods, software and databases.
www.nbic.nl/research/biorange/

BioAssist (Support)
BioAssist: Community-based bioinformatics support in an e-bioscience environment.
In BioAssist, biologists and (bio)informaticians work together in Task Forces to solve common problems. We focus on sharing and re-using what we create. Working together, NBIC makes it possible to use the large scale computer infrastructure available in The Netherlands.
www.nbic.nl/support/bioassist/

BioWise (Education)
Educating current and next generations of bioinformaticians
NBIC's Education programme BioWise offers bioinformatics courses for all levels. From introductory practicals for high school pupils to advanced courses for PhD students in the NBIC PhD school.
www.nbic.nl/education/biowise/

NBICommons (Dissemination & Exploitation)
NBICommons: NBIC's dissemination and exploitation programme - is the outlet of NBIC products to (inter)national community.

Last Updated April 7, 2011
---
SOCIETY FOR BIOINFORMATICS IN THE NORDIC COUNTRIES (SocBiN)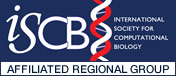 www.socbin.org/

Contact:
Arne Elofsson, President This email address is being protected from spambots. You need JavaScript enabled to view it.
Inge Jonassen, Vice President This email address is being protected from spambots. You need JavaScript enabled to view it.

Goals: To promote bioinformatics activities within all the Nordic countries (including the Baltic states and Poland). The most important issue should be a yearly conference that should alternate in between the different countries. The society should have an active interaction with ISCB - International Society for Computational biology.

History: SocBiN was formally founded in 2000 during the Bioinformatics '00 Conference, in an effort to form a society that would give long term stability, instead of ad hoc solutions, and facilitate external and internal interactions among bioinformaticians in the Nordic region.

Structure:
Arne Elofsson, president, 2004--2007, Stockholm University, Sweden This email address is being protected from spambots. You need JavaScript enabled to view it. , www.sbc.su.se/~arne
Inge Jonassen, vice president, 2002--2005, University of Bergen, Norway This email address is being protected from spambots. You need JavaScript enabled to view it. ,www.ii.uib.no/~inge
Christian Ahrens, 2004--2007, MDS Proteomics, Odense, Denmark This email address is being protected from spambots. You need JavaScript enabled to view it.
Nikolaj Blom, 2004--2007, Danish Technical University, Lyngby, Denmark This email address is being protected from spambots. You need JavaScript enabled to view it.
Janusz Bujnacki, 2004--2007, International Institute of Molecular and Cell Biology, Warsaw, Poland This email address is being protected from spambots. You need JavaScript enabled to view it.
Jens Lagergren, 2003--2006, Royal Institute of Technology, Stockholm, Sweden This email address is being protected from spambots. You need JavaScript enabled to view it. , http://www.nada.kth.se/~jensl/
David Liberles, 2003---2006, University of Bergen, Norway This email address is being protected from spambots. You need JavaScript enabled to view it. , www.cbu.uib.no/liberles
Maido Remm, 2003--2006, Tartu University, Estonia This email address is being protected from spambots. You need JavaScript enabled to view it.
Tapio Salakoski , 2004--2007, University of Turku, Finland tapio. This email address is being protected from spambots. You need JavaScript enabled to view it. , www.it.utu.fi/henkilosto/info/?id=7
Gudmundur Thorissen, 2004--2007, Cold Spring Harbor Laboratory, USA/Iceland
This email address is being protected from spambots. You need JavaScript enabled to view it.
Mauno Vihinen 2003--2006, University of Tampere, Finland This email address is being protected from spambots. You need JavaScript enabled to view it. ,
www.uta.fi/imt/bioinfo/vihinen.html
Geographical area included: Denmark, Estonia, Finland, Iceland, Latvia, Lithuania, Norway, Poland, and Sweden (Nordic and Baltic countries).

Size: 500 active members

Activities past and planned: SocBiN's sixth annual Bioinformatics Conference will be held June 3-6, 2004, in Linköping, Sweden. The previous conference venues have been Lund, Sweden (April 1999), Helsingør, Denmark (April 2000), Skövde, Sweden (April 2001), Bergen, Norway (April 2002), and Helsinki, Finland (May 2003). The conference currently draws 300-400 attendees.
---
POLISH BIOINFORMATICS SOCIETY (PBIS) Polish name: Polskie Towarzystwo Bionformatyczne (PTBI)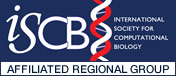 http://ptbi.org.pl/

Year founded: 2008 (February)

Geographic area: Poland

Person responsible for ISCB liaison: President of the PBIS Board: Janusz M. Bujnicki, email: This email address is being protected from spambots. You need JavaScript enabled to view it.
and PTBI Treasurer: Witold Rudnicki, email: This email address is being protected from spambots. You need JavaScript enabled to view it.

Postal address of the Society: PTBI / Dr. Witold Rudnicki, ICM, University of Warsaw, Al. Zwirki i Wigury 93, PL 02-089 Warsaw, Poland.

Email to the Board: This email address is being protected from spambots. You need JavaScript enabled to view it.

Leadership structure: Board of Directors (President, two vice-Presidents, Treasurer, Secretary)

Mode of election or selection of leaders: separate election of the President plus election of the rest of the Board of Directors. The elections are done at the annual PBIS convention. All members present at the meeting are eligible for voting. The agenda of the meeting must be published to all PBIS members at least 30 days before the date of the meeting. The elections of the Board of Directors of PBIS are held every three years.

Membership: A candidate has to fill a declaration form available from the PBIS website. The form should be signed by two PBIS members. The candidate has to be accepted by members of the Board of Directors (majority vote by email). The membership benefits include registration discounts for annual meetings run by PBIS: "Bioinformatics in Toruń (BIT)" (late Spring) and the Annual Convention of PBIS with an associated conference (October).

Goals: Support and popularization of bioinformatics in Poland.

Brief history: PBIS was established by 25 founding members on February 19th, 2008, and registered in the Polish court of law on February 27th. During the founding meeting of PBIS the first Board of Directors was elected, comprising 5 members, with prof. Jerzy Tiuryn as the President. During the Convention in October 2010 a new Board of Directors was elected, with prof. Janusz Bujnicki as the President, and they started the new term on January 1st, 2011. The term of the present BoD runs until the end of 2013. Thus far, PBIS had three Conventions, organized in 2008, 2009, and 2010. PBIS has been awarding annual prizes for the best MSc (since 2009) and PhD (since 2010) theses in bioinformatics defended in Poland.

Past activities: The first convention of PBIS was held near Warsaw, October 3-5, 2008, (around 60 participants). The first international bioinformatics conference (BIT) run under the auspices of PBIS was held in Torun, May 21-23, 2009 (around 60 participants. The PBIS Convention and BIT conferences are held annually, and are typically attended by around 70 participants. In 2011 a new website has been developed and PBIS has established its presence on Facebook. In addition to the PBIS Convention and BIT conferences in 2011, PBIS is involved in the organization of a meeting "Multi-Pole Approach to Structural Biology", November 16-19 in Warsaw.

Last Updated April 25, 2011
---