CZECH FREE AND OPEN BIOINFORMATIC ASSOCIATION (FOBIA)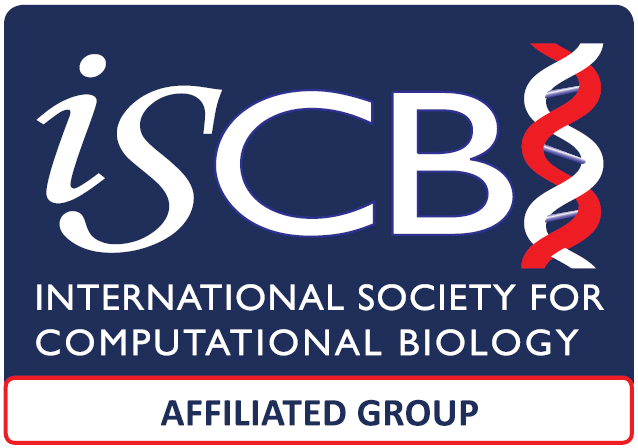 http://fobia.img.cas.cz/

Contact: Prof. Ivo Provanznik, E-mail: This email address is being protected from spambots. You need JavaScript enabled to view it.

Geographical area included: Czech Republic

Year founded: 2004 Goals and history: The main goal of the FOBIA group is to facilitate contacts and exchange of ideas among Czech scientists interested or working in bioinformatics, mainly by the means of workshops, meetings
and lectures.

Leadership structure: President and Secretary voted at general assembly

Membership: FOBIA is a section of the Czech Society of Biochemistry and Molecular Biology; the FOBIA section currently totals ~25 members. All dues are paid to the Czech Society of Biochemistry and Molecular Biology. Application for membership is by e-mail, with the member admitted upon giving a lecture about his/her field of research, usually at the annual meeting.

Past and planned activities: Series of lectures in Prague (ongoing)
• 1st annual meeting in Sv.Jan pod Skalou (2005)
• 2nd annual meeting in Telc (2006)
• 3rd annual meeting (2007)
• 4th annual meeting (2008) - held as a Bioinformatics session at the CSBMB annual congress in Ceske Budejovice
• 5th annual meeting planned to take place in Zlin (2009)
---
EUROPEAN MOLECULAR BIOLOGY NETWORK (EMBnet)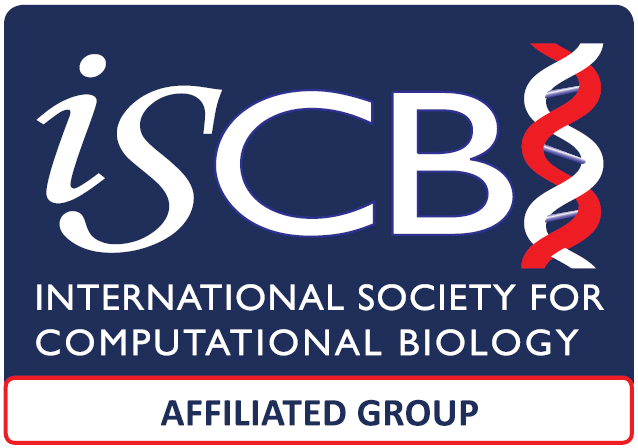 www.embnet.org/

Geographic area: Europe, Asia, Africa, the Americas, Australia.

Leadership structure:
EMBnet is legal foundation (a Stichting), registered in The Netherlands and sustained through membership (open both to organisations and to individuals). It is managed by a 4-member Executive Board, assisted by the outgoing Chair and Treasurer. One voting representative from each member organisation sits on the full EMBnet Board.

Interim Executive Board members
• Prof. Erik Bongcam-Rudloff (SE) - Chairman, since 2015
• Dr. Domenica D'Elia (IT) - Secretary, since 2015
• Dr. Emiliano Barreto (CO) - Treasurer, since 2015
• Dr. Lubos Klucar (SK) - Member, since 2015
• Prof. Teresa K Attwood (UK) - Outgoing Chair (Chair, 2009-2015)
• Dr. Etienne de Villiers (KE) - Outgoing Treasurer (Treasurer, 2009-2015)

EMBnet's activities focus around three main themes:
• Education and Training
• Technical Management
• Publicity and Public Relations

EMBnet's goals
The main goal of EMBnet is to support the life science community through its global network of bioinformaticians, offering knowledge and expertise ranging from computational biology research, through bioinformatics services to education and training.
EMBnet brief history
EMBnet was founded in 1988 to address the problem of distributing the EMBL Data Library and its associated computational tools. The solution was to create an infrastructure consisting of distributed European Nodes, each serving its own local research community.

Many countries from Asia, Africa and America have since joined EMBnet, effectively expanding its boundaries beyond European frontiers. Over the years, the membership model has also evolved, such that today, any organisation with interests in bioinformatics research, services and education may join (i.e., a national mandate is no longer required), and individuals may join too.

EMBnet maintains fruitful cooperations with the Iberoamerican Society for Bioinformatics (SoIBio), the Asia Pacific Bioinformatics Network (APBioNet), the African Society for Bioinformatics and Computational Biology (ASBCB) and the International Society for Computational Biology (ISCB).

Past and planned activities:
EMBnet organises yearly workshops and/or conferences in conjunction with its Annual General Meeting (AGM). In addition, regular Virtual General Meetings (VGM) are held, to encourage wider participation in EMBnet's work.

In September 2008, to celebrate its 20th anniversary, EMBnet organised an international conference on bioinformatics and computational biology (www.embnet.org/EMBnet20thAnniversary) alongside its AGM. This meeting attracted 128 participants from Africa, America, Asia, Australia and Europe, and the proceedings were published in a BMC Bioinformatics Conference supplement (www.biomedcentral.com/bmcbioinformatics/10?issue=S6).

In 2009, EMBnet organised an International Conference on Bioinformatics for High Throughput Technologies at the Interface of Bioinformatics and Systems Biology, in cooperation with SoIBio (formerly RIBio) in Cancun. This was the first time EMBnet's AGM took place outside Europe, bringing together bioinformaticians from all over the world and representatives of other major bioinformatics societies.

In 2012, EMBnet called together representatives of nine international and national bioinformatics, biocuration, biocomputing and computational biology societies and networks to discuss how to harmonise bioinformatics education and training worldwide. The outcome of this pivotal meeting in Uppsala, was an agreement to establish a Global Organisation for Bioinformatics Learning, Education and Training – GOBLET (www.mygoblet.org). GOBLET has grown from strength to strength, and had its first joint meeting with ISCB during ISMB 2013 in Berlin (www.mygoblet.org/about-us/goblet-events/iscbgoblet-meeting), its first exhibitor booth at ISMB 2015 in Dublin.

ISCB is a key member of GOBLET, and together these organisations cooperate through the Community of Special Interest (CoSI) in Computational Biology Education (CoBE) (http://cosi.iscb.org/wiki/CoBE:Home).

During its 2015 AGM in Oeiras, Portugal, EMBnet agreed to strengthen its relationship with GOBLET by making a substantial 'life-time' donation.
FACHGRUPPE BIOINFORMATIK (FaBI)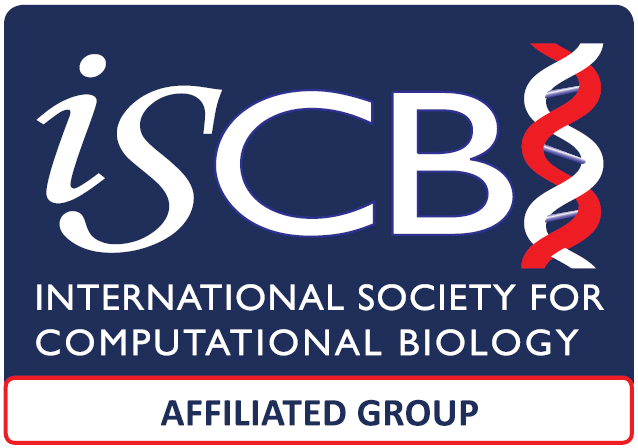 Contact:   Prof. Dr. Matthias Rarey, This email address is being protected from spambots. You need JavaScript enabled to view it.

Mailing address:
Fachgruppe Bioinformatik      
c/o DECHEMA eV      
Dr. Karsten Schürrle
Theodor-Heuss-Allee 25
60486 Frankfurt am Main
Germany
This email address is being protected from spambots. You need JavaScript enabled to view it.

Geographic area: Europe, Germany

Leadership structure:
• Prof. Dr. Matthias Rarey (U Hamburg), Speaker of the board
• Prof. Dr. Ina Koch (U Frankfurt), Vice speaker of the board
• Prof. Dr. Caroline Friedel (LMU Munich), Vice speaker of the board
• + 6 board members
www.bioinformatik.de/fachgruppe-3/beirat.html

Vision:    
Bioinformatics and computational biology will evolve towards a key technology in life science research. FaBI will actively accompany this process fostering bioinformatics research in all areas of life science and medical research.

Mission:    
• Establishing a strong network among bioinformaticians, computer and life science researchers interested in computational biology
• Representing the interests of bioinformatics research in Germany

Objectives:    
• Support scientific networking by conferences and meetings related to bioinformatics
• Providing current information on bioinformatics in Germany for bioinformaticians as well as the society in general (www.bioinformatik.de)

Research focus:
Research, development and application of computer-based methods used to answer biomolecular and biomedical research questions with a focus on models and algorithms for data on the molecular and cell-biological level, for example on:
•    genomes and genes
•    gene and protein expression and -regulation,
•    metabolic and regulatory pathways and networks,
•    structures of biomacromolecules, esp. DNA, RNA and proteins,
•    molecular interactions between biomacromolecules and between biomacromolecules and other substances like substrates, transmitters, neurotransmitters and inhibitors as well as
•    molecular characterization of ecological systems.

FaBI's goals
• Establishing a strong network among bioinformaticians, computer and life science researchers interested in computational biology
• Representing the interests of bioinformatics research in Germany
FaBI brief history:
In September 2014 German academic societies from computer and life sciences founded the Fachgruppe Bioinformatik (FaBI) as their common bioinformatics section. The founding societies are GI - German Informatics Society, DECHEMA - Society for Chemical Engineering and Biotechnology, GBM - Society for Biochemistry and Molecular Biology and GDCh - German Chemical Society. The GMDS - German Society for Medical Informatics, Biometry, and Epidemiology joined in 2015.

FaBI as a non-profit organisation is open to all members of the founding societies without any fees. Today (July 2016) FaBI unites almost 750 bioinformaticians, mostly from academia.

The board (plus local organizer) serves as organizing committee of the annual German Conference on Bioinformatics GCB, a conference series which started in 1986. The conference usually attracts about 200 participants.

FaBI's homepage www.bioinformatik.de is the gateway to bioinformatics in Germany. It provides an overview of bioinformatics research, bioinformatics education, current events, and job offers for bioinformaticians.
---
HELLENIC SOCIETY FOR COMPUTATIONAL BIOLOGY AND BIOINFORMATICS (HSCBB)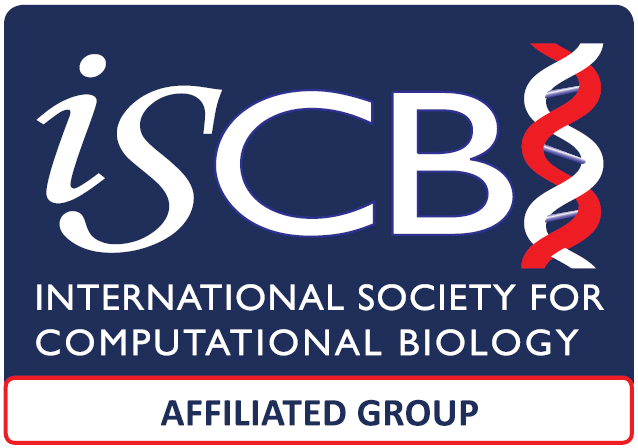 www.hscbb.gr

Contacts: Dr. Ioannis Michalopoulos, tel: +30 210 6597127, fax: +30 210 6597545, email: This email address is being protected from spambots. You need JavaScript enabled to view it.

Mailing address: Computational Biology and Medicine
Center of Systems Biology
Biomedical Research Foundation
Academy of Athens
4 Soranou Ephessiou Str., 11527, Athens, Greece

Geographical area included: Greece and Cyprus

Organization Members: ~100 Members

Members who are ISCB Members: 10

Goals and brief history: The HSCBB was initially conceived as a trans-national society, representing two countries that share the same language and history, Cyprus and Greece. The first, unofficial meeting was held in Heraklion in 2006, followed by Athens in 2007 and Thessalonica in 2008. After the formal incorporation of the Society in 2008 representing the Greek bioinformatics community and its 'inaugural', fourth scientific conference in Athens during 2009, the HSCBB continued to organize the conference series and formulated plans to extend its scope with Cyprus as a society chapter, with the full support of the University of Cyprus and its Bioinformatics Research Laboratory. The HSCBB aspires to provide the necessary exposure of graduate students to new developments, expand its horizons towards the international community, promote the development of the field and formulate a solid agenda for the future, all consistent with its primary goals.

Leadership Structure: Board of Directors: Stavros J. Hamodrakas (Director), Pantelis G. Bagos (Deputy Director), Georgios A. Pavlopoulos (Secretary), Ioannis Michalopoulos (Treasurer)

Mode of election or selection of leaders: Elected by General Assembly (dues paying members).

Frequency of election: Two calendar years, typically at Annual Society Conferences.

Membership dues: 5€ for students and 20€ for senior scientists.

Membership benefits: Reduced fees at Annual Conference and other events, Membership in mailing lists.

Process for becoming a member: Nomination by two members of the Society. Board approves application.

Activities planned and/or past: The HSCBB has successfully organized several conferences on computational biology and bioinformatics for Greece and Cyprus during the recent past, starting in 2006.

The conferences were held at:
2006: Foundation for Research & Technology - Hellas, Heraklion
2007: Biomedical Research Foundation of the Academy of Athens, Athens
2008: Centre for Research & Technology Hellas, Thessalonica
2009: National Hellenic Research Foundation, Athens
2010: Democritus University of Thrace, Alexandroupolis
2011: University of Patras / Foundation for Research & Technology - Hellas, Patras
2012: Foundation for Research & Technology - Hellas / Hellenic Centre for Marine Research, Heraklion
2013: University of Thessaly, Lamia
2014: Agricultural University of Athens, Athens

The HSCBB has also organized six training workshops attached to the last five conferences, and co-organized and cosponsored the IEEE 12th International Conference on BioInformatics & BioEngineering (BIBE2012) in Cyprus recently.

Typical number of participants: ~100 / year.

Financial sponsors: Regional Authorities in Greece (see above), the hosting institutions (Universities, Research Institutes), and the following partners: ENFIN Network of Excellence (www.enfin.org), BioVista (www.biovista.com), Anek Lines & Minoan Lines (transportation), various international publishers.

---
ISRAELI SOCIETY OF BIOINFORMATICS AND COMPUTATIONAL BIOLOGY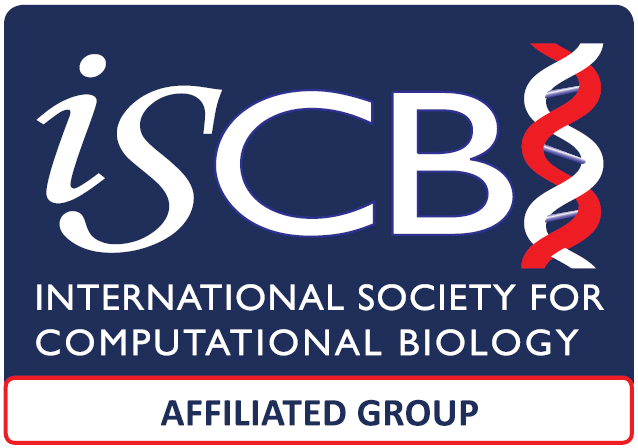 http://www.cs.tau.ac.il/ISBCB/
Contacts: Milana Frenkel-Morgenstern, PhD, email: This email address is being protected from spambots. You need JavaScript enabled to view it.
Geographical area included: Israel
Society Board
President: Chen Keasar, BGU
Secretary: Ora Furman, HUJI
Treasurer: Eitan Rubin, BGU

Board Members:
Roded Sharan, TAU
Ramit Mehr, BIU
Hanoch Senderowitz, BIU
Rotem Sorek, WIS
Michal Ziv-Ukelson, BGU
Shai Shen-Orr, Technion
Sagi Snir, University of Haifa

Audit Committee:
Ranit Aharonov, IBM
Zohar Yakhini, Agilent

Goal/Mission: The primary goals of the ISBCB are:
• Organizing annual scientific meetings, where current research in all fields of bioinformatics and Computational Biology is presented by investigators from local institutions and by distinguished speakers from overseas. We always invite and encourage young faculty that recently joined the research institutes in Israel to present their work in a lecture in the annual meeting. Furthermore, many individual research projects are presented in a poster session. Prizes are awarded to the best posters.
• Sustaining scientific relationships with other national and international bioinformatics and other biological societies. We are affiliated with ISCB and ILANIT.
• Updating ISBCB members through e-mail messages and regular mail, about local and international meetings and courses.
Founders of the society
Hanah Margalit
Meir Edelman
Gadi Landau
Ron Pinter
Daniel Fisher
Ron Shamir
Ron Unger
Mor Amitai
BIOINFORMATICS ITALIAN SOCIETY (BITS)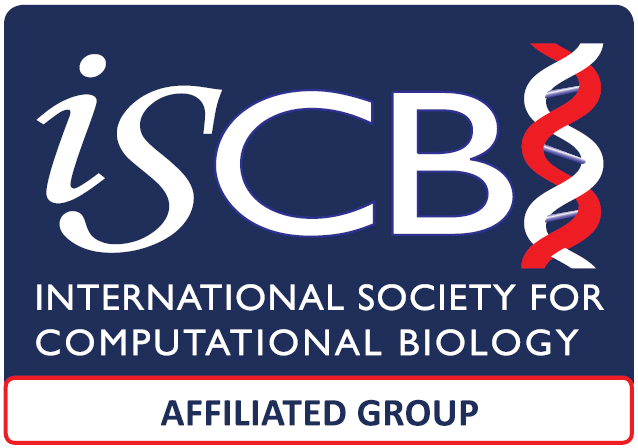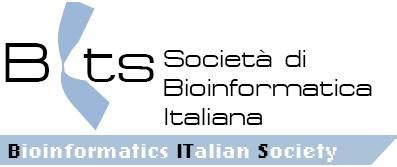 www.bioinformatics.it

Contact: Paolo Romano (This email address is being protected from spambots. You need JavaScript enabled to view it.)
Bioinformatics Italian Society
c/o Segreteria
Fondazione Adriano Buzzati-Traverso
Viale del Policlinico 131
00161 ROMA
E-mail: This email address is being protected from spambots. You need JavaScript enabled to view it.

Geographical area included: Italy, but open to Italian researchers abroad

Leadership:
• President - Luciano MILANESI
• Treasurer - Flavio LICCIULLI
• Secretary - Francesca CORDERO 

Board Members
• Roberta BOSOTTI
• Francesca CORDERO
• Giancarlo MAURI
• Marco PELLEGRINI
• Andreas ZANZONI

About
The Italian Society of Bioinformatics BITS was formed in 2003 as an evolution of BioComp, a group coordinating research and education activities in bioinformatics in Italy since 1999. In 2015, BITS has ca. 300 members. The society organizes an Annual Meeting, supports young researcher presenting in International conferences by awarding Travel Grants, offers its patronage for scientific events of international level organized by its members, provides news on various matters, including education and job, through its web site.

Goals
BITS main goals are to provide a forum of discussion for bioinformatics, promote exchangeand collaboration among the Italian groups working in bioinformatics, monitor training and education in computational biology and bioinformatics both at the University level and for continuous education courses, stimulate collaboration between scientists having different backgrounds, establish or maintain links with the other International societies with similar scientific interests.

Vision
Bioinformatics and computational biology are in the post-genome era the cornerstone for effective advancement in life sciences and health care, at the interface with systems biology, synthetic biology and precision medicine. For the society may quickly proceed in these directions, adoption of bioinformatics applications and tools in basic and applied research are fundamental. The stimulus for achieving these high objectives can only come from a strong collaboration among scientists and experts in the field.

Mission
The Italian Society of Bioinformatics has an essential role in supporting the transformation and innovation of biomedical education, research and industry in Italy. Raising awareness of the role and relevance of bioinformatics by funding bodies and decision makers, as well as the level of education and training in bioinformatics in academic and non-academic contexts, stimulating the adoption of innovative approaches, methodologies and tools in research and industry, are the mission of the Society in the different contexts where it acts.

Objectives - The main short and mid-term objectives of the Society are:
• raise the quality of bioinformatics research carried out in Italy,
• support the implementation of an Italian network of bioinformatics labs,
• tighten connections between companies and researchers for developing new tools,
• establish links with funding bodies and policy makers for an increased awareness,
• supporting the development of bioinformatics facilities in health care centers.
Last Updated June 20, 2016
NETHERLANDS BIOINFORMATICS CENTER (NBIC)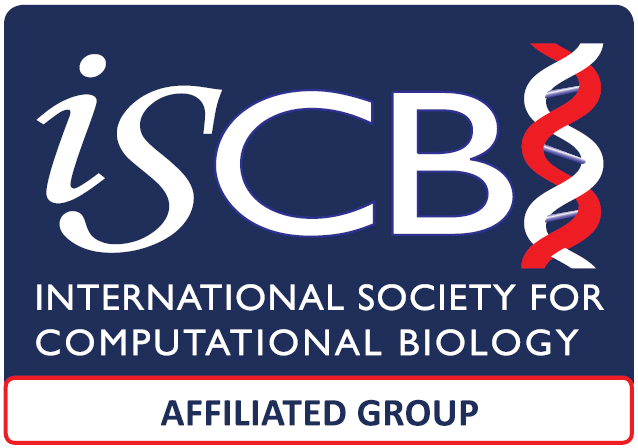 www.nbic.nl

Primary Contacts:
• Ruben Kok, managing director NBIC: This email address is being protected from spambots. You need JavaScript enabled to view it.
• Barend Mons, scientific director NBIC, programme leader BioAssist (support): This email address is being protected from spambots. You need JavaScript enabled to view it.
• Jaap Heringa, scientific director NBIC, programme leader BioWise (education): This email address is being protected from spambots. You need JavaScript enabled to view it.
• Marcel Reinders, scientific director NBIC, programme leader BioRange (research): This email address is being protected from spambots. You need JavaScript enabled to view it.

General contact information: NBIC office: This email address is being protected from spambots. You need JavaScript enabled to view it.

Geographical area included: Europe, Netherlands

Goal/Mission
It is our mission to create an internationally operating centre of excellence in bioinformatics research and education that supports life science R&D.
See also: www.nbic.nl/about-nbic/organisation/vision-and-mission/

Leadership
NBIC management consists of directors and steering committee.
See: www.nbic.nl/about-nbic/organisation/people/nbic-management/

Every two years the NBIC programmes are reviewed by the International Advisory Committee (IAC):
www.nbic.nl/about-nbic/organisation/people/advisory-committees/

Year founded and brief history of how formed
Founded in 2003 as an collaborative effort between universities, industry, research and medical centres

Activities planned and/or past
The NBIC programme consists of three elements: Research (BioRange), Support (BioAssist) and Education (BioWise). In addition NBICommons is the outlet of NBIC products to (inter)national community.

BioRange (Research) - Cutting edge bioinformatics research for progress in life sciences
The NBIC BioRange programme is where biology, mathematics and computer science come together in a collection of research projects that address biological questions through the development of new methods, software and databases.
www.nbic.nl/research/biorange/

BioAssist (Support) - Community-based bioinformatics support in an e-bioscience environment.
In BioAssist, biologists and (bio)informaticians work together in Task Forces to solve common problems. We focus on sharing and re-using what we create. Working together, NBIC makes it possible to use the large scale computer infrastructure available in The Netherlands.
www.nbic.nl/support/bioassist/

BioWise (Education) - Educating current and next generations of bioinformaticians
NBIC's Education programme BioWise offers bioinformatics courses for all levels. From introductory practicals for high school pupils to advanced courses for PhD students in the NBIC PhD school.
www.nbic.nl/education/biowise/

NBICommons (Dissemination & Exploitation)
NBIC's dissemination and exploitation programme - is the outlet of NBIC products to (inter)national community.

Last Updated April 7, 2011
---
SOCIETY FOR BIOINFORMATICS IN THE NORDIC COUNTRIES (SocBiN)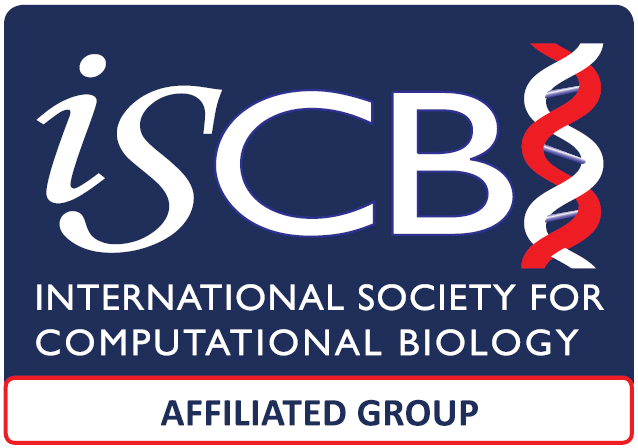 www.socbin.org/

Contact: Arne Elofson (This email address is being protected from spambots. You need JavaScript enabled to view it.)
Science for Life Laboratory
University of Stockholm
Tel:+46-(0)852481531

Geographic Area: Nordic and Baltic Countries

Year founded: 2000

Organization Members: 814

Members who are ISCB Members: 13

Leadership Structure: The board consists of a president, a vice president, a treasurer and at least six additional members. Each Nordic country should be represented by at least one member. The board should appoint organizing and program committees for the annual conference. Board meetings are documented with minutes posted on the Society's home page.

Membership dues(if any): none

Goals and brief history: To promote bioinformatics activities within all the Nordic and Baltic countries (including Denmark, Estonia, Finland, Iceland, Latvia, Lithuania, Norway, Poland, and Sweden). The most important issue should be a yearly conference that should alternate in between the different countries. The society should have an active interaction with ISCB - International Society for Computational biology.

Activities past and planned: SocBiN's organize an annual Bioinformatics Conference, normally held in May or June every year. The conference currently draws 200-400 attendees. Conference venues have been Lund, Sweden (1999); Helsingør, Denmark (2000); Skövde, Sweden (2001); Bergen, Norway (2002); Helsinki, Finland (2003); Linköping, Sweden (2004); Tartu, Estonai (2005); Aarhus, Denmark (2006); Umeå, Sweden (2007); Warsaw, Poland (2008); Stockholm Sweden (2009); Helsinki, Finland (2011); Stockholm, Sweden (2012); Torun, Poland (2013); Oslo, Norway (2014); and Moscow, Russia (2016).

Last Updated June 29, 2016
---
POLISH BIOINFORMATICS SOCIETY (PBIS) Polish name: Polskie Towarzystwo Bionformatyczne (PTBI)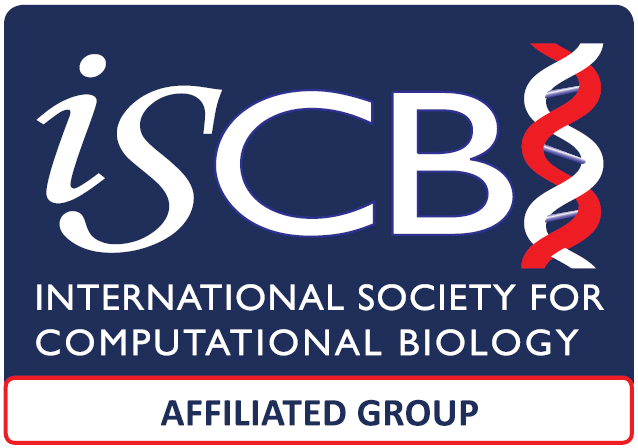 http://ptbi.org.pl/

Year founded: 2008 (February)

Geographic area: Poland

Person responsible for ISCB liaison: President of the PBIS Board: Witold Rudnicki, email: This email address is being protected from spambots. You need JavaScript enabled to view it.

Postal address of the Society: PTBI / Dr. Witold Rudnicki, ICM, University of Warsaw, Al. Zwirki i Wigury 93, PL 02-089 Warsaw, Poland.

Email to the Board: This email address is being protected from spambots. You need JavaScript enabled to view it.

Leadership structure: Board of Directors (President, two vice-Presidents, Treasurer, Secretary)

Mode of election or selection of leaders: separate election of the President plus election of the rest of the Board of Directors. The elections are done at the annual PBIS convention. All members present at the meeting are eligible for voting. The agenda of the meeting must be published to all PBIS members at least 30 days before the date of the meeting. The elections of the Board of Directors of PBIS are held every three years.

Membership: A candidate has to fill a declaration form available from the PBIS website. The form should be signed by two PBIS members. The candidate has to be accepted by members of the Board of Directors (majority vote by email). The membership benefits include registration discounts for annual meetings run by PBIS: "Bioinformatics in Toruń (BIT)" (late Spring) and the Annual Convention of PBIS with an associated conference (October).

Goals: Support and popularization of bioinformatics in Poland.

Brief history: PBIS was established by 25 founding members on February 19th, 2008, and registered in the Polish court of law on February 27th. During the founding meeting of PBIS the first Board of Directors was elected, comprising 5 members, with prof. Jerzy Tiuryn as the President. During the Convention in October 2010 a new Board of Directors was elected, with prof. Janusz Bujnicki as the President, and they started the new term on January 1st, 2011. The term of the present BoD runs until the end of 2013. Thus far, PBIS had three Conventions, organized in 2008, 2009, and 2010. PBIS has been awarding annual prizes for the best MSc (since 2009) and PhD (since 2010) theses in bioinformatics defended in Poland.

Past activities: The first convention of PBIS was held near Warsaw, October 3-5, 2008, (around 60 participants). The first international bioinformatics conference (BIT) run under the auspices of PBIS was held in Torun, May 21-23, 2009 (around 60 participants. The PBIS Convention and BIT conferences are held annually, and are typically attended by around 70 participants. In 2011 a new website has been developed and PBIS has established its presence on Facebook. In addition to the PBIS Convention and BIT conferences in 2011, PBIS is involved in the organization of a meeting "Multi-Pole Approach to Structural Biology", November 16-19 in Warsaw.

Last Updated April 28, 2016
---