BOSTON AREA MOLECULAR BIOLOGY COMPUTER TYPES (BAMBCT)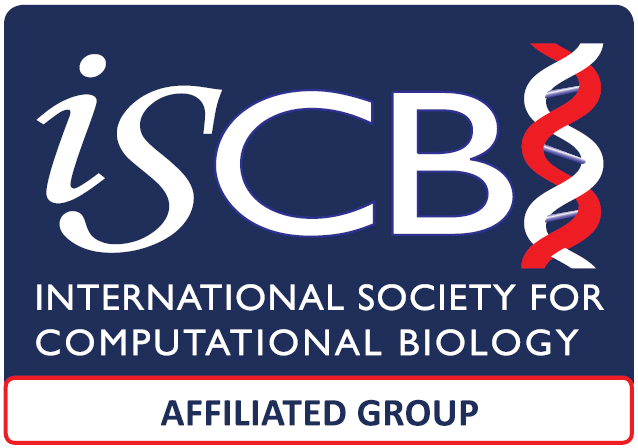 http://genetics.mgh.harvard.edu/bambct

Contact: Lance Davidow This email address is being protected from spambots. You need JavaScript enabled to view it.

Geographical area included: Metropolitan Boston, MA USA
Goal/Mission: Bioinformatics and Computer usage in Molecular Biology

Leadership: (steering committee) Lance Davidow, Norbert Kremer, Matt Temple

History: Founded in approximately 1990 by Mike Cherry, Will Gilbert and Dave Merberg as a support group of academic and biotech molecular biologists using and administering the Genetics Computer Group program suite on DEC Vax computers. Expanded into all phases of bioinformatics including genomics and proteomics and the associated instrumentation and computer hardware.

Membership size: 104 members on email list

Activities planned and/or past: Monthly informal gatherings. Seminars, workshops and vendor demonstrations scheduled on an ad hoc basis. Serves as knowledge source and mutual support via email.
---
GREAT LAKES BIOINFORMATICS CONSORTIUM (GLBC)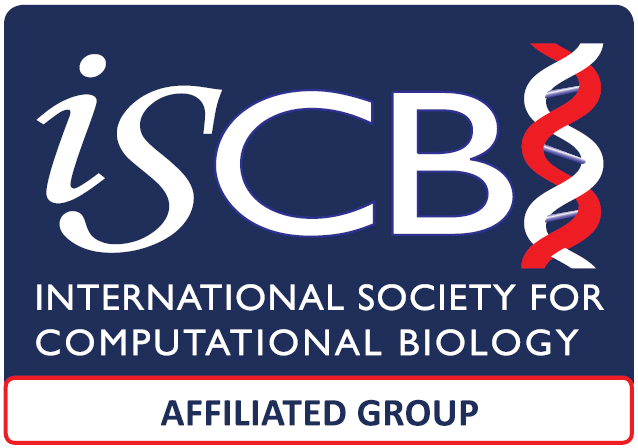 www.glbio.org

Contact: Russell Schwartz, This email address is being protected from spambots. You need JavaScript enabled to view it.

Geographical area included: Illinois, Indiana, Michigan, Minnesota, New York, Ohio, Ontario, Pennsylvania, Quebec, and Wisconsin

Leadership Structure:
Elodie Ghedin, University of Pittsburgh
Ping Ma, University of Illinois
Nicholas Provart, University of Toronto
Lonnie Welch, Ohio University
History: Over the past decade, there have been 3 independent initiatives that have culminated in this proposal to form the Great Lakes Bioinformatics Consortium. Starting in 2002, there was a Michigan based "Great Lakes Bioinformatics Retreat" that was sponsored and hosted by the Michigan Center for Biological Information (MCBI) a Michigan Life Science Corridor funded initiative led by Dr. Brian Athey. This program held yearly retreats, from 2002-2006, with keynote speakers, and student oral presentations; the locations were primarily in Michigan. There was a board of directors for a proposed Great Lakes Bioinformatics Consortium that first convened in August, 2004 and consisted of representatives from most of the great lakes bioinformatics programs which are outlined in this proposal. The Consortium did not reach critical mass, and may have been too Michigan-centric; however, there remains a strong interest in regional networking and collaboration and professional engagement.

A second initiative is the Midwest Symposium on Computational Biology and Bioinformatics. MSCBB is an ongoing conference series, which held 1-day meetings in Illinois in 2007 and 2008, attracting over 300 attendees. The meetings included keynote speakers, invited talks, and student poster presentations. Merit based student poster awards were given during the meetings. Registration fees were waived, to encourage the participation of students. Future meetings are planned. The MSCBB Chair is Prof. Ping Ma of University of Illinois, and the conference committee consists of faculty from universities in Indiana, Illinois and Michigan.

A third initiative was created in Ohio. Ohio researchers, educators and industry leaders collaboratively organized the annual Ohio Collaborative Conferences on Bioinformatics (OCCBIO), with its inaugural meeting in June 2006. In August 2007, the OCCBIO conference leadership formally united to form the Ohio Bioinformatics Consortium; OBC leveraged the existing statewide research community to enhance Ohio's role in bioinformatics education and research. In May 2008 the consortium was awarded $9M from the University System of Ohio and 12 academic institutions. The funds provide scholarships for five years to hundreds of graduate and undergraduate students who study bioinformatics in universities across the state of Ohio.

The OCCBIO meetings were held for five years:
OCCBIO 2006 – June 2006, Ohio University, Athens, Ohio
OCCBIO 2007 – July 2007, Miami University, Oxford, Ohio
OCCBIO 2008 – June 2008, University of Toledo and Medical University of Toledo, Toledo, Ohio
OCCBIO 2009 – June 2009, Case Western Reserve University, Cleveland, Ohio
OCCBIO 2010 – June 2010, Ohio State University, Columbus, Ohio
Recognition of the independent emergence and growth of these initiatives in Great Lakes states led to a refocused interest in the formation of a regional organization and meeting that would encompass a broader audience than any of these single meetings. In 2010, after its conference completed the circuit around Ohio's 5 regions, the leaders of the Ohio Bioinformatics Consortium decided to broaden their OCCBIO to encompass the Great Lakes states and provinces. At the same time, the Michigan leadership was looking to reinvigorate the original GLBR; and the MSCBB organizers were seeking fresh perspectives. Catalyzed by this series of events, the Great Lakes Bioinformatics Conference was born.

Membership size: 500

Activities planned: The Great Lakes Bioinformatics Consortium strives to enhance educational opportunities and
research infrastructure throughout the region, to make the Great Lakes a world leader in bioinformatics and to facilitate new discoveries in data-intensive biological research.

The Annual Research Meeting (GLBIO) will be the initial focus of the GLBC. This meeting will serve as an annual meeting for tutorials, oral and poster presentations of new research. The meeting will also serve as an informal communication and networking forum for professional development of members (faculty and students). We believe that by bringing together the Great Lakes bioinformatics community on a regular basis, many new initiatives will be born.

Based on our experience with similar initiatives, we have defined specific goals. Future Goals for GLBC:
Development of Regional Research Center grant proposals to identify central strengths for research centers in the Great Lakes region and to create funded centers for bioinformatics research. This will include teaching, training, and central resources for bioinformatics analysis and development of new methods.
Creating a Great Lakes focused scholarship and training investment; seeking resources from biotech industry to create clear training and professional path development for student trainees for access to both academic and commercial opportunities in bioinformatics as we see the Great Lakes as a high-value, yet often overlooked target for recruitment, retention and expansion of bioinformatics job opportunities.
---
MIDSOUTH COMPUTATIONAL BIOLOGY AND BIOINFORMATICS SOCIETY (MCBIOS)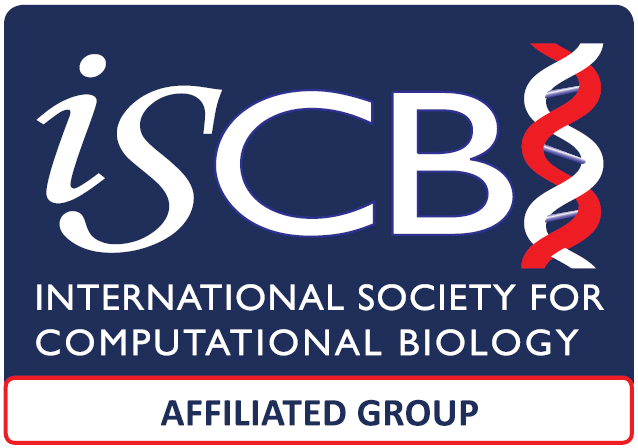 www.mcbios.org

Contact: Dennis Burian, This email address is being protected from spambots. You need JavaScript enabled to view it.

Geographic Area Included: MidSouth region of the US. This includes the states of Arkansas, Louisiana, Mississippi, Missouri, Oklahoma, Tennessee, and Texas.

Upcoming Activities: The Twelfth Annual MCBIOS Conference will be held in Little Rock Arkansas, Spring of 2015.

Publications: The Proceedings of the MCBIOS Conferences are published annually in a special issue of BMC Bioinformatics.
http://mcbios.org/content/publications

Goals: The mission of the MidSouth Computational Biology and Bioinformatics Society (MCBIOS) is to foster networking and collaboration, and promote the professional development of our members.

And as stated in the bylaws, we seek to advance the understanding of bioinformatics and computational biology, bring together scientists of various backgrounds and disciplines, facilitate the collaboration of researchers with similar or complementary backgrounds to solve biological, health, and/or medical problems, promote education, inform the general public on the results and implications of current research, and promote other activities that will contribute to the development of bioinformatics and computational biology. The Society will especially support, encourage, and mentor our Student Members.

Leadership Structure: MCBIOS Board of Directors

This email address is being protected from spambots. You need JavaScript enabled to view it.
Board Member through 2015, Department of Computer Science, Mississippi State University, Starkville, MS

This email address is being protected from spambots. You need JavaScript enabled to view it.
Board Member through 2016, The School of Computing, University of Southern Mississippi, Hattiesburg, MS

This email address is being protected from spambots. You need JavaScript enabled to view it.
Board Member through 2014, US Army Engineer Research and Development Center (ERDC), Vicksburg, MS

This email address is being protected from spambots. You need JavaScript enabled to view it.
Board Member Research Scientist, Civil Aerospace Medical Institute, FAA, Oklahoma City, OK

This email address is being protected from spambots. You need JavaScript enabled to view it.
Board Member through 2015, Professor, Department of Mathematics and Statistics East Tennessee State University, Johnson City, TN

This email address is being protected from spambots. You need JavaScript enabled to view it..,
Board Member through 2014, Department of Computer Science, University of Missouri, Columbia MO

This email address is being protected from spambots. You need JavaScript enabled to view it.,
Board Member through 2016, Oklahoma Memorial Research Foundation, Oklahoma City OK

This email address is being protected from spambots. You need JavaScript enabled to view it.,
Board Member through 2015 Assistant Research Scientist, Department of Biochemistry and Molecular Biology, Oklahoma State University, Stillwater, OK

This email address is being protected from spambots. You need JavaScript enabled to view it.
Board member through 2016 Professor, Department of Pharmaceutical Sciences, University of Arkansas for Medical Sciences, Little Rock AR

This email address is being protected from spambots. You need JavaScript enabled to view it.
Board Member thru 2016 Program Director, Information Tech and Bioinformatics Contract, National Center for Toxicology Research, FDA. Director, Bioinformatics Division, Z-Tech Corporation, Jefferson, AR

History:
MCBIOS was formed in 2003 and holds a scientific conference annually, sponsored by one of the member state BIOS organizations.

2003 Little Rock, AR "Building Networks"
2004 Little Rock, AR "Bioinformatics: A Systems Approach"
2006 Baton Rouge LA "Bioinformatics: A Calculated Discovery"
2007 New Orleans LA "Computational Frontiers in Biomedicine"
2008 Oklahoma City OK "Systems Biology - Bridging the Omics"
2009 Starkville, MS "Transformational Bioinformatics: Delivering Value from Genomes"
2010 Jonesboro, AR "Bioinformatics: Systems, Biology, Informatics and Computation"
2011 College Station, TX "Computational Biology and Bioinformatics for a New Decade"
2012 Oxford, MS "Making Sense of the Omics Data Deluge"
2013 Columbia, MO "Discovery in a Sea of Data"
2014 Stillwater, OK "Connecting the Dots"

Sponsorship:
MCBIOS receives support from the MidSouth Bioinformatics Center at UALR through the Bioinformatics Core of the The Arkansas IDeA Network of Biomedical Research Excellence (Arkansas INBRE) program from the National Institutes of Health (NIH), and from the National Center for Toxicological Research (NCTR) through a grant from the Food and Drug Administration (FDA).

Last Updated March 3, 2015

---
OHIO BIOINFORMATICS CONSORTIUM (OBC)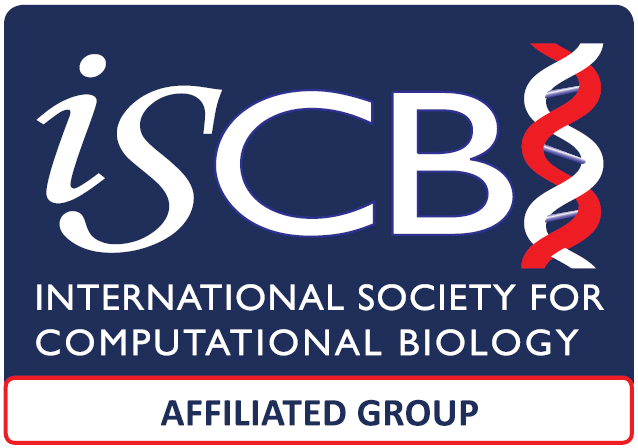 The Ohio Bioinformatics Consortium – OBC (formerly known as the Ohio Collaborative Conference on Bioinformatics – OCCBIO)

ohiobioinformaticsconsortium.org/ and www.occbio.org/2009/

Contacts:
Lonnie R. Welch, Stuckey Professor--This email address is being protected from spambots. You need JavaScript enabled to view it.

Mailing Address:
Ohio Bioinformatics Consortium
c/o Lonnie Welch
School of Elec. Eng. & Computer Science,
Ohio University
Athens, OH 45701 USA

Geographic Area Included: Ohio (divided into the following regions: Southeast, Southwest, Northwest, Northeast, and Central)

Governing Board:
Steering Committee Co-Chair--Lonnie Welch, Ohio University
Steering Committee Co-Chair--Bruce Aronow, University of Cincinnati
Steering Committee Member--Zhong-hui Duan, University of Akron
Steering Committee Member--Chun Liang, Miami University
Steering Committee Member--Yuan Zhang, Ohio Supercomputer Center
Steering Committee Member--Helen Piontkivska, Kent State University
Steering Committee Member--Ewy Mathe, The Ohio State University

Goals and History:
Ohio researchers, educators and industry leaders collaboratively organized the annual Ohio Collaborative Conferences on Bioinformatics (OCCBIO), with the inaugural meeting in June 2006 at Ohio University, Athens, Ohio. In August 2007, OCCBIO conference leadership formed the Ohio Bioinformatics Consortium (OBC); OBC leveraged the existing statewide research community to enhance Ohio's role in bioinformatics education and research. In May 2008 the consortium was awarded $9M from the University System of Ohio and 12 academic institutions. The funds have been continued to be renewed and have provided scholarships to hundreds of graduate and undergraduate students who study bioinformatics in universities across the state of Ohio.

The OCCBIO meetings were held for five years:
OCCBIO 2006 – June 2006, Ohio University, Athens, OH
OCCBIO 2007 – July 2007, Miami University, Oxford, OH
OCCBIO 2008 – June 2008, Univ of Toledo/ Med Univ Toledo, OH
OCCBIO 2009 – June 2009, Case W. Reserve Univ, Cleve., OH
OCCBIO 2010 – June 2010, The Ohio State Univ, Columbus, OH

In 2010, after the OCCBIO conference had completed a circuit around Ohio's 5 regions, the leadership of the Ohio Bioinformatics Consortium desired to broaden its annual meeting to encompass the Great Lakes region (including 8 US states and 2 Canadian provinces). At the same time, the Michigan bioinformatics community was seeking to reinvigorate its Great Lakes Bioinformatics Retreat; and the Midwest Symposium on Computational Biology and Bioinformatics organizers were seeking fresh perspectives. Catalyzed by this series of events, the Great Lakes Bioinformatics Conference (GLBio) and the Great Lakes Bioinformatics Consortium (GLBC) were born, and both became official entities of the International Society for Computational Biology (ISCB).

Members of the Ohio Bioinformatics hold key leadership roles in the GLBio conference, which continues to grow and to be offered at exciting venues as it circulates around the Great Lakes region:
GLBio 2011 – May 2011, Ohio University, Athens, OH
GLBio 2012 – May 2012, University of Michigan, Ann Arbor, MI
GLBio 2013 – May 2012, Carnegie Mellon Univ/Univ of Pitt, PA
GLBio 2014 – May 2014, University of Cincinnati, Cincinnati, OH
GLBio 2015 – May 2015, Purdue University, West Lafayette, IN
GLBio 2016 – May 2016, University of Toronto, Toronto, ON
GLBio 2017 – May 2017, Univ of Illinois at Chicago, Chicago, IL

Last Updated July 5, 2016
---

VANCOUVER BIOINFORMATICS USER GROUP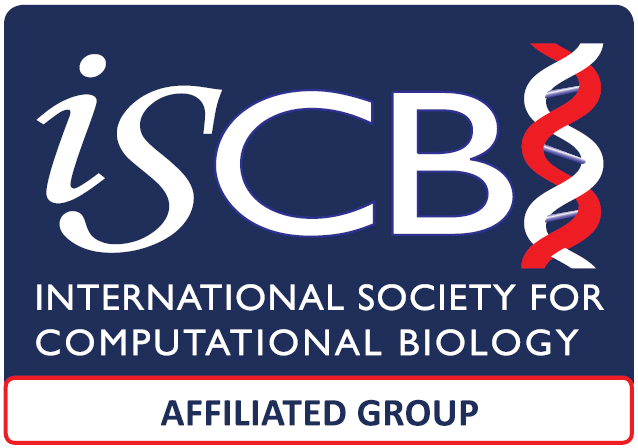 www.vanbug.org/

Contact: Cedric Chauve

Email: This email address is being protected from spambots. You need JavaScript enabled to view it.

Mailing Address:
VanBUG
c/o Stefanie Butland
Centre for Molecular Medicine and Therapeutics
950 West 28th Avenue
Vancouver BC
V5Z 4H4

Geographical area included: British Columbia Lower Mainland and Vancouver Island (by video conference of monthly meetings)

Goal/Mission: VanBUG (Vancouver Bioinformatics Users Group) is an association of researchers, other professionals and students in the B.C. Lower Mainland who have an interest in the field of bioinformatics.Through monthly presentations we present our work, ask questions,
share ideas, tips and tricks.

Leadership: Stefanie Butland / Francis Ouellette / Ryan Brinkman / Stephen Montgomery

Year founded and brief history: VanBUG is an original idea from Ryan Brinkman and Stefanie Butland in 2001. This site is designed and maintained by Scott McMillan (This email address is being protected from spambots. You need JavaScript enabled to view it.) based on original ideas from Ryan, Stefanie and Francis Ouellette, and the added support of Stephen Montgomery.

Membership size and services : Monthly meetings are attended by >150 bioinformatics-inclined individuals who listen to invited speakers and discuss topics of interest at post-talk mixers.

Acitivites planned and/or past:Monthly meetings are scheduled and displayed at www.vanbug.org/meetings/ and have attracted such luminaries as Lincoln Stein, John Quackenbush, Sean Eddy and Nat Goodman.
---