GENERAL INFORMATION
---
---
Links on this page: Conference Location | Registration | Hotel Accommodations | Getting to Vina Del Mar | Personal Consideration Room | Child Attendance Information | Childcare Services 
Guests of Attendees | Alcohol and Smoking
---
ATTENTION POSTER AUTHORS

When preparing accepted posters please note that your poster should not exceed the following dimensions 0.95 m (wide) x 1.30 m (high) View a diagram of the poster board in pdf format here.
---
Conference Location

Universidad Andres Bello - Vina Del Mar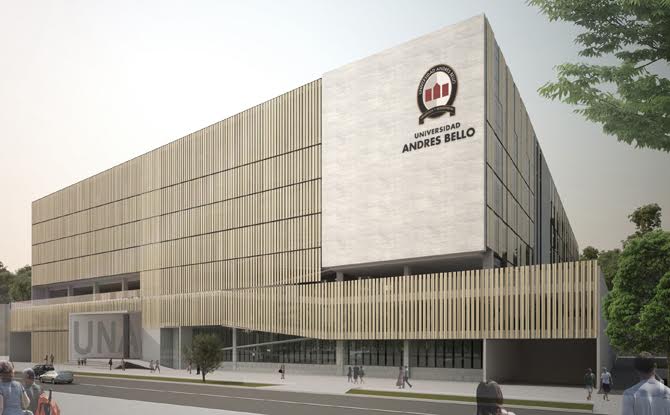 Quillota 890, Viña del Mar, Región de Valparaíso, Chile
---
Registration
Conference registration covers the entry to the conference, breaks, welcome reception, and poster receptions.  Tickets to the conference dinner and pre-conference workshops are sold separately.
---
Hotel Accommodations

There are many hotels and hostels located near Universidad Andres Bello.  
Click here for a list of hotels

Click here for a list of hostels
---
Getting to Vina Del Mar from Santiago International Airport

The simplest / cheapest route to go from Santiago Airport to Viña del Mar is:
Take a bus from Santiago Airport to "Terminal Pajaritos" or "Terminal Alameda". You should take a TurBus:

We have services from 05:00 hrs until 00:00 hrs every 10 minutes and additionally night services are made from the Airport to the Alameda Terminal between 00:30 and 04:30 hrs. every 30 minutes.
Departure from the first level next to door number 5 of the SCL Airport.

More information is available by clicking here

Approximately: $ 1,900 CLP (2.8 dollars)



In "Terminal Pajaritos" or "Terminate Alameda", take a bus to Viña del Mar. These leave approximately every 30 minutes (even less) and there are many companies that do the service. The most reliable are:



TurBus
PullmanBus


CondorBus



Approximately: $ 6,000 CLP (9 dollars).


At the Viña del Mar bus terminal, you can take a taxi, Uber or Cabify to your destination.

Private Car Transfers are also available.  We advise that you book in advance. Some of the most trusted companies and where you can pay by credit card are:
http://www.transfer-santiago.cl
http://www.transferviña.cl

The trip to Viña del Mar should not take more than 2 hours, depending on traffic on the road.
---
Personal Consideration Room

A private room is available during the conference for nursing mothers and others with sensitive personal needs. Staff at the registration desk will direct you to the room. Please note that this room is not staffed and contains tables, chairs, and a waste basket.  A restroom is located nearby.
---
Child Attendance Information

ISCB, SoIBio, EMBnet conferences are professional events. Children of registered conference attendees are welcome to attend the conference with their parent or guardian, as long as younger children are under the supervision of a parent or guardian at all times. Parents or guardians may bring children to educational events provided the child does not disrupt the event.
---
Childcare Services

We are unfortunately unable to provide childcare services. Attendees are encouraged to contact their hotel concierge to arrange individual or group childcare.  Please check with your hotel well in advance of your arrival date.
Please note that it is the responsibility of the parent(s) and guardians requesting child care services to screen caregivers and to make a determination as to the appropriateness of the caregiver. ISCB does not screen childcare services and assumes no responsibility or liability with respect to these services.
---
Guests of Attendees

ISCB allows guests (defined as a non-scientist family member or non-scientist friend) of registered attendees. If you are a registered delegate who would like a non-scientist family member or friend to see your invited talk or poster presentation, please visit the registration desk to obtain a guest badge. Attendees may opt to purchase a guest pass that includes access to all planned receptions and meal functions of the conference.
Please note: All guest badges must be requested onsite at the registration desk.
---
Alcohol and Smoking

Alcohol
Beer, wine, non-alcoholic beer, and soft drinks may be offered during the meeting. Alcoholic beverages will be distributed per the laws and regulations of the country where the event is being held and may only be allowed in specific areas.
Smoking and Use of Tobacco
ISCB conference are tobacco-free events. Smoking and use of tobacco is permitted only in designated areas outside of the venue. Tobacco products, including electronic cigarettes, are not permitted in the conference or at conference events.
---