Invited Speakers
---
---
GIW XXXI/ISCB-Asia V is fortunate to have several outstanding keynote speakers.
Including:
Martin Steinegger
Seoul National University
South Korea
Mega-scale protein structure prediction and search
Zhiping Weng
U Mass Medical School
USA
Annotating human and mouse candidate cis-regulatory elements in the ENCODE project
Naomichi Matsumoto
Yokohama City University
Japan
Technological advances in NGS and bioinformatics for the analysis of human genetic diseases
Pao-Yang Chen
Academica Sinica
Taiwan
Special Session Invited Speakers:
Michiaki Hamada
Yoshinori Fukasawa
Wei-Cheng Lo
Wataru Iwasaki
---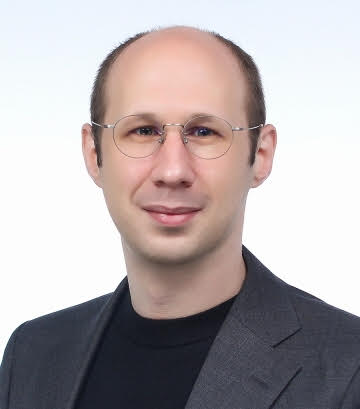 Martin Steinegger
the Seoul National University
Korea
Title: Mega-scale protein structure prediction and search
Abstract
Structure prediction with AlphaFold2 is set to have a huge impact on biology, medicine, and biotechnology. AlphaFold2 is not only accurate but, if optimized, also fast. Our ColabFold-AlphaFold2 pipeline accurately predicts the structures of a whole proteome within two days on a single GPU, approx. 100 times faster compared to the AlphaFold2 base system. The availability of these methods and Deepmind/EBIs large-scale effort to predict the structure of every UniRef90 protein sequence (>100Mio.) is rapidly increasing the number of available structures. Analysing these structural datasets became a major bottleneck. In particular, a simple search for homologous structures in a database of one million entries takes a week on a single core using currently available tools. To address this issue, we developed Foldseek for fast and sensitive similarity searching through large structural databases. Foldseek is about four orders or magnitude faster than current structural aligners allowing to search in seconds through millions of structures. During this talk I will explain how we designed Colabfold to predict highly accurate structures in seconds as well as how Foldseek efficiently queries large structural database. Both tools are open source and can be accessed at colabfold.com and foldseek.com, respectively.
Speaker Biography
Dr. Steinegger is an Assistant Professor at the Seoul National University, where he is affiliated to the Biology department, Institute of Molecular Biology and Genetics, Artificial Intelligence Institute and the Bioinformatics Graduate School. His research group focuses on the development of big data and machine learning algorithms to analyse genomic and proteomic sequence data. His group is best known for bioinformatics software to cluster (Linclust), assemble (Plass), search (MMseqs2) sequences and to predict protein structures (AlphaFold2/ColabFold) and search (Foldseek) them. These software packages are used by researchers around the world and were installed hundreds of thousands of times. He studied bioinformatics and computer science at the Technical University Munich and Ludwig Maximilian University of Munich. During this time, he worked as a research assistant of Professor Burkhard Rost, focusing on the development of methods for predicting protein mutation effects. He received his Ph.D. from the Technical University Munich in collaboration with Dr. Johannes Söding at the Max Planck Institute for Biophysical Chemistry for his work on computational methods to assemble, cluster and annotate metagenomic sequencing data. As a Postdoc in the group of Professor Steven L. Salzberg at the CCB at Johns Hopkins University, he developed methods for the identification of pathogenic agents in infectious diseases, the detection of assembly contamination in public datasets and the annotation of missing exons in the human proteome. Dr. Steinegger is an expert on large scale sequence data analysis and method development and an advocate for open science and open source.
---
Zhiping Weng
University of Massachusetts Medical School
USA
Title: Annotating Human and Mouse Candidate cis-Regulatory Elements in the ENCODE Project
Abstract
The Encyclopedia of DNA Elements (ENCODE) Project has generated tens of thousands of DNase-seq, ChIP-seq, RNA-seq datasets in human and mouse. As part of the ENCODE consortium, we developed a registry of 926,535 human and 339,815 mouse candidate cis-regulatory elements (cCREs), covering 7.9 and 3.4% of their respective genomes, by integrating selected datatypes associated with gene regulation (The ENCODE Consortium et al., Nature, 2020). We built a web-based server named SCREEN to provide flexible, user-defined access to the registry of cCREs and related genomic annotations generated by ENCODE. We created a similar resource Factorbook, focused on transcription factors and their binding sites and motifs derived from ENCODE ChIP-seq data. Recently, we leveraged the genomes of 240 mammals sequenced by the Zoonomia consortium to annotate further cCREs and transcription factor binding sites. I will describe how these resources aid our interpretation of human variants associated with traits and diseases.
Speaker Biography
Dr. Zhiping Weng is a Professor in Biochemistry and Molecular Pharmacology and Li Weibo Chair in Biomedical Research at the University of Massachusetts Medical School. In her institutional role as Director of Program in Bioinformatics and Integrative Biology, Dr. Weng leads all aspects of research, education, and professional development of the faculty, students, and staff in the Program. She received her B.S. in Electrical Engineering from the University of Science and Technology of China in 1992 and her Ph.D. in Biomedical Engineering from Boston University in 1997.
Dr. Weng's scientific research and biomedical investigations focus on genomics, epigenomics, transcriptomics, and molecular recognition. Her laboratory develops and applies cutting-edge computational and statistical methods to study biological problems with large amounts of data, e.g., gene regulation by transcriptional and post-transcriptional mechanisms and protein-protein interaction. She has developed a systematic approach to define regulatory elements in the human and mouse genomes based on a select set of predictive epigenetic signals and annotate the activities of these elements across hundreds of cell and tissue types. Her lab has also developed a powerful engineering platform to allow biomedical and clinical scientists to interrogate individual elements and their myriads of annotations, including the variations that are associated with human diseases. Collaborating closely with experimental labs, her lab has also played a key role in dissecting the biogenesis and functions of small silencing RNAs.
Dr. Weng is a national and international leader in large-scale epigenomic sciences. She has led the Data Analysis Center of the ENCODE Consortium since 2012 and co-led the Data Analysis Center of the psychENCODE Consortium since 2015. The goals of these two consortia are to investigate the regulatory landscapes in the human genome, with ENCODE focusing on normal physiology and psychENCODE on psychiatric disorders. Dr. Weng exemplifies the next generation of computational genomicists who leverage the power of computing on big data to understand the mysteries of the human genome.
Dr. Weng has published more than 250 scientific papers, with a total citation of more than 64,500 and an H-index of 106 as of April 2022. She received a Professional Opportunities for Women award in 1998 and a CAREER Award in 2002 from the National Science Foundation. She was elected a Fellow of the American Institute for Medical and Biological Engineering in 2013 and a Fellow of the International Society of Computational Biology in 2020. In 2018, she was awarded the Li Weibo Chair in Biomedical Research by UMass Medical School. In 2020, she co-founded Rgenta, a biotech startup in Cambridge, MA which develops small molecule therapeutics and directs its Scientific Advisory Board. She won the 2022 Charles DeLisi Award in the College of Engineering at Boston University.
---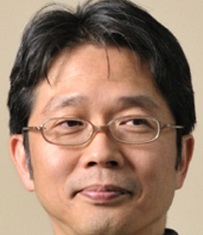 Naomichi Matsumoto
Yokohama City University
Japan
Title: Technological advances in NGS and bioinformatics for the analysis of human genetic diseases
Abstract
Coming soon
Speaker Biography
Dr. Naomichi Matsumoto obtained his MD at Kyushu University and his PhD at Nagasaki University Graduate School of Medicine in Japan. He conducted his postdoctoral training at University of Chicago. Dr. Matsumoto is currently Full Professor of Human Genetics at Yokohama City University (Japan). He is a member of Japan Society of Human Genetics (a council member) and published more over 700 papers and served as the previous Editor-in-Chief for Journal of Human Genetics (Springer Nature Publishing) in 2014-2020. He has discovered 78 genes associated with various human genetic disorders including TGFBR2, NSD1, STXBP1, WDR45, NOTCH2NLC and many others. His research contributions have been recognized through several awards including the Japan Society of Human Genetics Award for Young Scientist (2003), The Japan Society of Human Genetics Award (2011) and Commendation for Science and Technology from the Japanese Minister of Education, Culture, Sports, Science and Technology.
Education
Kyushu University School of Medicine, M.D., 1986
Graduate School of Medical Science, Nagasaki University School of Medicine, Ph.D., 1997
Career
1986-1993: Obstetrics and Gynecology Practice at Kyushu University and related Hospitals
1997-2000: Postdoctoral Fellow (1997) and Research Associate (1998-2000) at University of Chicago
2000-2003: Associate Professor at Department of Human Genetics, Nagasaki University Graduate School of Biomedical Sciences
2003-present: Professor and Chair at Department of Human Genetics, Yokohama City University graduate School of Medicine
Editorial Board
J Hum Genet (2007-) (Editor-in-Chief 2014-2020, Advisory editor 2020-),
Clin Genet (2005-),
Am J Med Genet Part A (2008-) Hum Genet (2014-)
Honors and awards
2003 Japan Society of Human Genetics Award for Young Scientist
2011 Japan Society of Human Genetics Award
2019 A Prize for Science and Technology, Research Category, The Commendation for Science and Technology by the Minister of Education, Culture, Sports, Science and Technology
---
Talk Abstract
Epigenetic regulation in plants is a mystic yet excellent complement to genetic controls in their developmental programs and stress responses.  The advances in sequencing technologies in the past decades opened up possibilities to profile and analyze multiple epigenetic factors, including DNA methylation, histone modifications, and chromatin accessibility, to present a more complete picture of plant genomics that has never been revealed.  The technologies brought in new biological insights but also generate multiple data analysis challenges.
My lab has been devising bioinformatic strategies based on biological hypotheses, followed by computational implementation supported by statistical modeling.  In the past few years, we were privileged to work with many excellent bioinformaticians and plant biologists; together, we have dissected the epigenome impacts of callus transformation in rice and the synergistic regulation in Arabidopsis.  As a focus of our research programme, we developed a series of bioinformatic tools specific for epigenome analysis, including profiling DNA methylation landscapes, identifying epialleles highly correlated with transcription, and visualizing and analyzing genomewide chromatin accessibility.  Lastly, we are leveling up to turn epigenomes from attributes of genomes to predictors of gene regulation.  Altogether, we are excited to be able to unveil small pieces of the mystery in epigenomes.
KEYWORDS: Epigenome, Bioinformatics, Gene regulation, Rice, DNA methylation, Histone Modifications
Speaker Biography
Dr. Pao-Yang Chen received his Ph.D. degree in Statistics (computational biology) from Oxford University, where he studied statistical modeling of protein interaction networks.  He joined Prof. Matteo Pellegrini's laboratory at the University of California, Los Angeles, where he expanded his research interests to the genomic and epigenomic data analysis in plants, animals, and human.  Dr. Chen is now associate research fellow at Institute of Plant and Microbial Biology, Academia Sinica, Taiwan.
His group is interested in developing bioinformatic strategies to interpret genomic and epigenomic data.  By integrating data produce from the massively parallel sequencing technologies, his group implements novel analytical strategies to solve problems in genetics and molecular biology.  The Chen lab has been developing bioinformatic platforms and pipelines for computationally processing and analyzing the epigenomes of plants (such as rice, maize, Arabidopsis), animal and fungi.  The lab research goes beyond DNA methylation to really consider all layers of epigenomes together.  With what they have learned from plants, animals and fungi, the Chen lab also contributed to rice epigenome research, hopefully, advance our current sciences in epigenomics from multiple aspects.
---
Special Session Invited Talks
Michiaki Hamada
Talk Abstract
In this talk, I introduce our project "AI aptamer drug discovery", where we aim to accelerate the period of drug discovery using artificial intelligence and RNA aptamers.
Speaker Biography
Dr. Michiaki Hamada graduated from the mathematical institute of Tohoku University in Mar 2002.  In Apr 2002, he joined to Fuji Research Institute corporation (FRIC) as a researcher.  While he was a researcher in FRIC, he joined "Functional RNA project" funded by NEDO.  He received his Ph.D. from Tokyo Institute of technology in Mar 2009.  Currently, he is a professor of Faculty of Science and Engineering at Waseda University and is the principal investigator of Bioinformatics Laboratory.  He is also a unit leader of Sequence Analysis Algorithm Research unit, Computational Bio Big-Data Open Innovation Laboratory (CBBD-OIL) at AIST in Japan.  Moreover, he is an invited professor at Nippon Medical University since 2017.  He has been a board member of Japanese Society of Bioinformatics (JSBi).  He received "The Commendation for Science and Technology by the Minister of Education, Culture, Sports, Science, and Technology: The Young Scientists Prize" in 2017.  His interests include RNA informatics, drug discovery, and artificial intelligence.
---
Yoshinori Fukasawa
Talk Abstract
DNA sequencing technologies underpin the field of genomics and advancements in the technology have influenced research in bioinformatics inevitably.  In the last few years, so-called long-read sequencing technology represented by PacBio and Oxford Nanopore has opened new frontiers for researchers and professionals in diverse fields, but often with the word "error-prone" as a concern.  Recently, even newer epoch-making technology was released and branded as HiFi by PacBio, which demonstrates high accuracy in maintaining length.  The impact of this accurate long read was expected to be quite significant, and we have established a new workflow LeafGo, which demonstrated that obtaining a high-quality draft genome could become a real routine using multiple plant species.  Moreover, this novel technology has unsurprisingly received attention from researchers in the biomedical field as well, and I would like to discuss the capability and challenges of this new data by referring to the latest results.
Speaker Biography
Dr. Yoshinori Fukasawa is a team lead of the bioinformatics team at King Abdullah University of Science and Technology (KAUST), Saudi Arabia.  His team is proactively contributing to a wide range of areas, from lab projects to national important projects including the first human genome sequencing project in the university, the first SARS-COV2 genome sequencing in the nation, and many others.  As a team leader, he drives method/software development, collaboration with other groups, training for students and postdocs, and professional development of other staff members.  Prior to joining KAUST, he earned an undergraduate degree in plant science from Tohoku University followed by a doctorate in bioinformatics from the University of Tokyo, Japan.  During this time, he mainly contributed to research projects in mitochondrial biology, and one of the software tools developed (MitoFates) is widely used by researchers across counties and was later selected as one of the official protein annotation tools by UniProt.  He has received postdoctoral training at the AI research center in Japan, where his research focus was protein structure prediction.  He was also awarded as a member of the team FONT in CASP12 for the best performance in the assembly section while he conducted postdoc training.
---
Wei-Cheng Lo
Talk Abstract
TBD
Speaker Biography
TBA
---
Wataru Iwasaki
Talk Abstract
Reconstruction of gene-content evolution is a fundamental approach for understanding how complex biological systems have been organized.  In this talk, I will introduce our recent achievements in this field and share future perspectives with the audience.
Speaker Biography
Dr. Iwasaki is a bioinformatics professor at the University of Tokyo, ex-president of Japanese Society for Bioinformatics, and a board member of International Society for Computational Biology.  He received mid-career researcher awards from MEXT, Society of Genome Microbiology, Japanese Society of Microbial Ecology, Japanese Society for Bioinformatics, and the Society of Evolutionary Studies.