The ISCB Joins FASEB as an Associate Member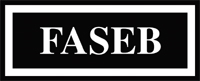 In December of 2002 the Board of Directors of the Federation of American Societies for Experimental Biology (FASEB) unanimously approved ISCB's application for associate membership in their 90-year-old organization. This was considered great news by the ISCB board of directors, as the Society extends its circle of influence through interactions among other member organizations sharing similar goals and needs.

FASEB is comprised of 21 societies with more than 60,000 members, making it the largest coalition of biomedical research associations based in the United States. FASEB's mission is to enhance the ability of biomedical and life scientists to improve—through their research—the health, well-being and productivity of all people. FASEB serves the interests of these scientists in those areas related to public policy, facilitates coalition activities among Member Societies and disseminates information on biological research through scientific conferences and publications.

"This is a perfect match and we really look forward to working with the ISCB folks," enthused FASEB's Executive Director, Sidney Golub. "Discussions about ISCB's possible membership in FASEB began over a year ago and I'm pleased we are finally welcoming the Society as our newest member." ISCB past Presidents Phil Bourne and Russ Altman, who initiated those early conversations at the direction of the ISCB Board of Directors, echoed Golub's sentiments.
ISCB Secretary, Barbara Bryant, attended the FASEB board meeting in representation of the Society, giving a presentation about ISCB to augment the application that was reviewed by FASEB's membership committee prior to their making a recommendation of membership to the board. "One of the FASEB meetings I went to while there was about U.S. federal funding," said Bryant. "FASEB has subcommittees that make recommendations for funding each of the federal agencies of relevance to experimental biologists, including the NIH, NSF, USDA, DOE, VA, and NASA. The board then gives feedback and votes on accepting these as the official FASEB recommendations."

As much as ISCB's motivation to join FASEB was motivated by this ability to have a voice in U.S. federal funding and public policy, an equally important factor was their representation of other international societies with global membership issues and needs. Among such international groups are The Biophysical Society, The Protein Society, The Endocrine Society, the Society for Developmental Biology, and Association of Bimolecular Resource Facilities. ISCB is pleased to become an associate member of FASEB, and collaborate with these and all other member societies toward the advancement of experimental biology for the greater public good.