{ C O N T E N T S }
Volume 8, Issue 1
2005 Membership Registration
Don't Delay!
ISMB 2005
Bound To Be the Best Yet
SIG Meetings
Kick-Off ISMB 2005
ISCB Thanks Sun
for Continued Support
KEY DATES
RECOMB, ISMB, ECCB
PLoS Computational Biology
Exciting Open Access Journal
Student Council
Announcements & Updates
Travel Fellowships Offered
Deadlines Approaching Fast
Immigration Workshop
April 16, 2005 in San Diego
SCCB Computational Biology
Hebrew University of Jerusalem
Events & Opportunities





ACCESS NEWSLETTER ARCHIVES
Copyright © 2005
International Society for Computational Biology.
All rights reserved.
Immigrating to the U.S. as a Researcher or Scientist
A workshop co-sponsored by ISCB

The ISCB has joined as a co-sponsor of an immigration workshop targeted toward foreign born researchers and scientists working in the United States. The workshop will be organized by the Professional Development Committee & Younger Chemists Committee of the San Diego Chapter of American Chemical Society, and held at the San Diego Supercomputer Center on the campus of the University of California, San Diego.
This hands-on workshop is designed to empower foreign-born scientists on issues related to immigration to the United States. Currently, there are many recruitment challenges for foreign-born scientists educated in the United States due to the limit/cap in the work visas allowed by the U.S. government. Many foreign-born U.S. educated scientists are experiencing a challenge in obtaining accurate and up-to-date information on the immigration process to the U.S. This workshop will provide the necessary tools and accurate information from experienced immigration attorneys on how researchers and scientists can apply for permanent residency in the U.S.
Immigrating to the U.S. as a Researcher or Scientist will provide the ins and outs of self-petitioning (or employment sponsored) for permanent residency (green card) in the United States as a scientist or technical professional. The different categories such as 'extraordinary ability' and 'national interest waiver' will be presented and discussed. Come and learn from prominent immigration lawyers and scientists who have successfully won approval for permanent residency application.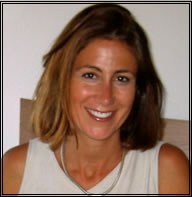 A featured presenter will be Mimi Tsankov who runs The Law Offices of Mimi Tsankov in San Diego, California, and brings an insider's know-how to analyzing immigration matters and achieving successful outcomes. Ms. Tsankov has served as Assistant District Counsel with the Immigration and Naturalization Service (INS), and as Special Assistant U.S. Attorney in New York. She serves as a Committee Chair with the American Immigration Lawyers Association (AILA) San Diego Chapter, and frequently lecturers on immigration topics before the San Diego North County Bar Association. Ms Tsankov also serves as a member of the Board of Directors of the Taiwan-American Chamber of Commerce in San Diego.

Another featured presenter is Brian McGloin, a San Diego based attorney with experience in all areas of immigration law, including employment and retention of foreign nationals, family based immigration, removal defense, and naturalization matters. He is a member of the State Bar of California and the American Immigration Lawyers Association. Mr. McGloin received his Juris Doctor from California Western School of Law, where he was a member of Law Review and presented with the American Jurisprudence Award in Immigration Law. He holds a Master of Pacific International Affairs from the University of California, San Diego and a Bachelor of Arts in International Studies from The Johns Hopkins University.
Date: Saturday, April 16, 2005
Time: 10:00am-2:00pm (lunch provided)
Location: Auditorium of San Diego Supercomputer Center, UCSD
Cost: Free of charge
RSVP: jkp135@att.net (rsvp necessary, space is limited and workshop will sell out)