ISMB/ECCB 2021
TODAY IS THE DAY - FINAL HOURS TO SUBMIT YOUR ABSTRACT!


Submit your abstract to a Communities of Special Interest Track:

• 3DSIG • Bio-Ontologies • BIOINFO-CORE • BioVis • BOSC: Bioinformatics Open Source Conference • CAMDA • CompMS • Education • Evolution and Comparative Genomics • Function • HitSeq • iRNA • MLCSB • MICROBIOME • NetBio • RegSys • SysMod • Text Mining• TransMed • VarI • General Computational Biology

Can't find your home COSI? ISCB welcomes submissions for all research in computational biology and bioinformatics. Simply submit to the general computational biology track above for oral and poster presentation consideration.

Become a part of this dynamic conference - Submit your abstract today!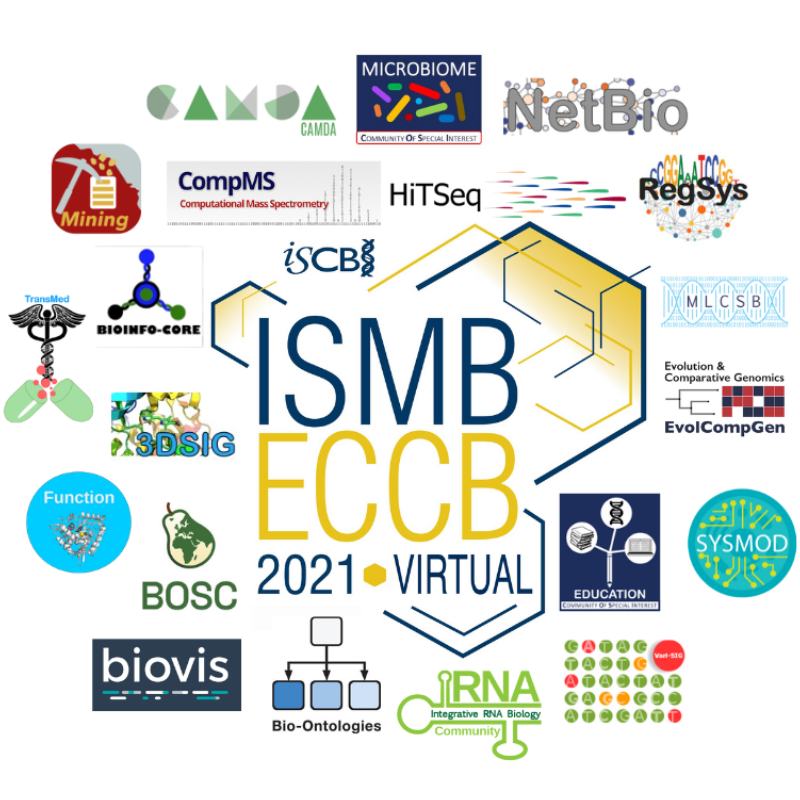 Call for SARS-Cov-2 / COVID-19 Abstracts
Deadline: May 6, 2021

We invite abstracts for research that is topical to the current SARS-Cov-2 / COVID-19 pandemic for consideration for presentation during the ISMB/ECCB 2021 conference. The presenter should be identified during the submission process. Presenters of accepted abstracts are required to make the presentation themselves, and must register and pay to attend the conference.

Submit your SARS-Cov-2 / COVID-19 Abstract today!


Technology Track Submissions
Deadline: May 13, 2021

ISMB/ECCB 2021 invites submissions to the Technology Track which allows organizations to showcase their software and/or hardware relevant to the bioinformatics / molecular biology community.

Submit today!

ISMB/ECCB 2021 Registration Open - Register Today!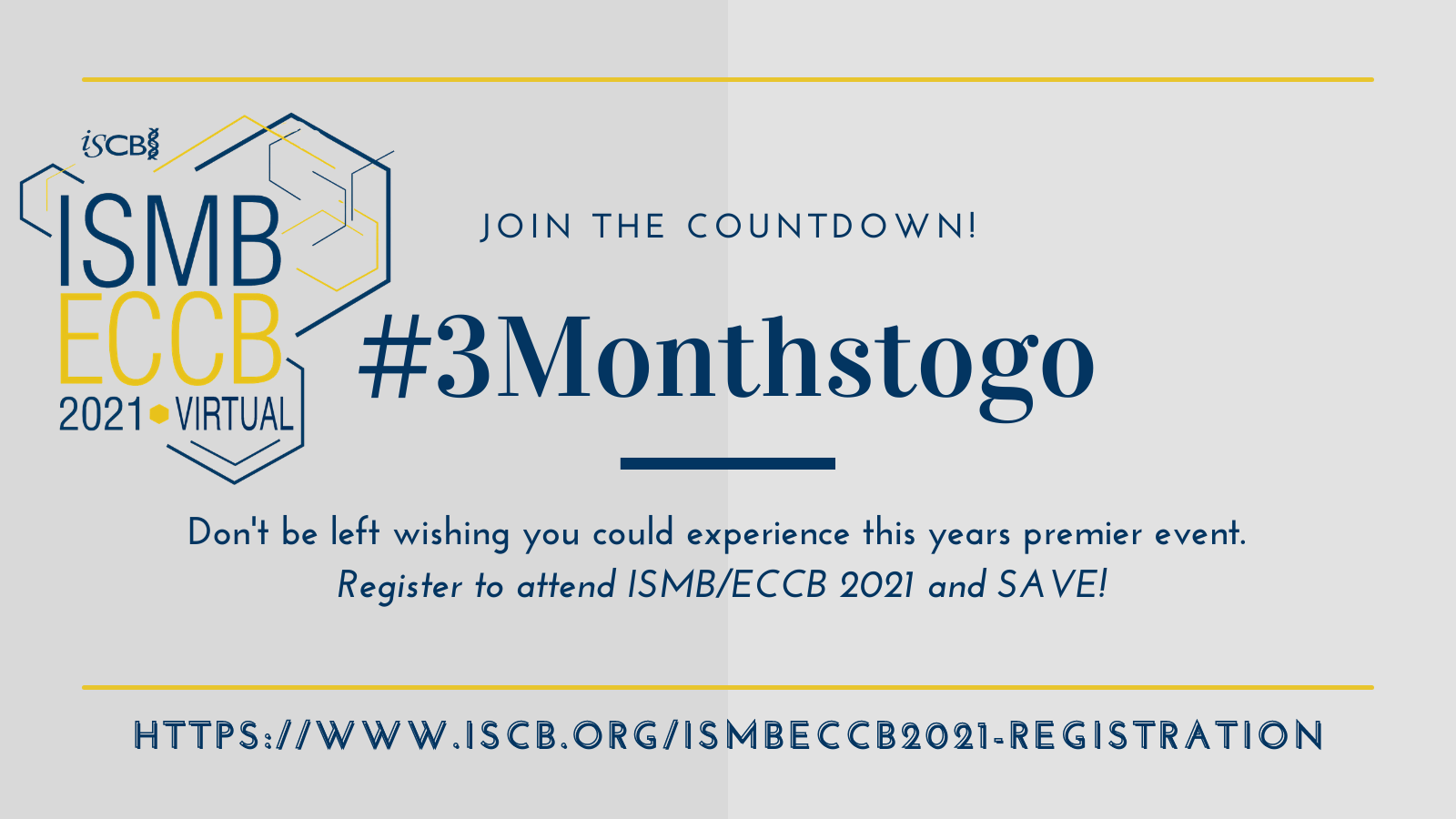 ---