ISMB/ECCB 2019 - Distinguished Keynote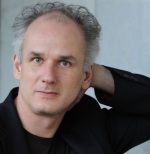 Nikolaus Rajewsky
Max-Delbrück-Centrum for Molecular Medicine in the Helmholtz Association
Berlin-Buch, Germany
https://www.mdc-berlin.de/n-rajewsky
Presentation Title:
TBA
Time:
Sunday, July 21, 6:30 pm - 7:30 pm
Room:
San Francisco
Biography:
Nikolaus Rajewsky combines computational approaches (Informatics, Statistics, Theoretical Physics) with Biochemistry and Molecular Biology. His research is about understanding how differentiated cells can become totipotent and vice versa.
Nikolaus Rajewsky is a member of numerous international advisory boards (for example of the MRC Clinical Sciences, London) and has served as a referee for all major journals in the life sciences (Science, Nature, Cell etc.). His peer‐reviewed publications have been cited more than 33,000 times. His research is or has been supported by grants from the EC, German Ministry of Science, Senate of Berlin, DFG, NIH, GIF, and others. He has given more than 170 invited talks at international meetings during the past years. Nikolaus has conceived, initiated and directs a new branch of the MDC, the "Berlin Institute for Medical Systems Biology (BIMSB)", endowed with 20 Million Euros per year to fund ~25 new group leaders. BIMSB has received funding for a new building in the Center of Berlin and has already recruited 17 group leaders, most of them from abroad.