INVITED SPEAKERS
---
Rob Beiko
Dalhousie University
---
Guillaume Bourque
McGill University and Genome Quebec Innovation Center
---
Carlos Camacho
University of Pittsburgh
---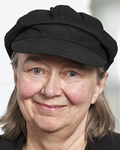 Sheelagh Carpendale
Department of Computer Science
University of Calgary, Canada

> Click here for biography <
---
Amy Caudy
University of Toronto
---
Belinda Chang
University of Toronto


---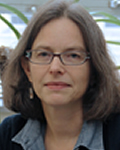 Dannie Durand
Associate Professor
Biological Sciences and Computer Science
Carnegie Mellon University (CMU)

> Click here for biography <
---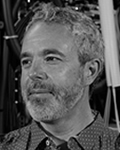 Brendan Frey
President & Chief Executive Officer
Deep Genomics
Toronto, Ontario, Canada

> Click here for biography <
---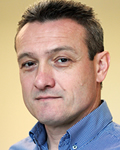 Igor Jurisica
Professor
Departments of Medical Biophysics
and Computer Science
University of Toronto
Toronto, ON

Reducing Bias in Network-Based Analyses

> Click here for biography <
---
Mads Kaern
University of Ottawa

> Click here for biography <

Model Discrimination and Inference in Quantitative Combinatorial Perturbation Analysis

Genome editing provides a powerful tool to identify gene function and to characterize genetic interactions. This talk presents a theoretical framework to determine how genes and signals influence one another. It is shown how this framework enables the unbiased inference of causality and order within gene networks from quantitative genetic interaction data. Such inference methods will become increasingly important as genome editing technologies transition from single genes to large-scale systematic analyses.
---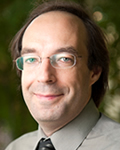 Alexey Nesvizhskii
Associate Professor
Departments of Computational Medicine & Bioinformatics and Pathology
University of Michigan, Ann Arbor 

> Click here for biography <
---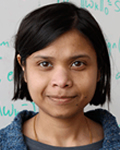 Sushmita Roy
Assistant Professor
Biostatistics and Medical Informatics
Systems Biology
Wisconsin Institute for Discovery
University of Wisconsin, Madison

Computational Inference of Regulatory Network Dynamics on Developmental and Evolutionary Lineages

> Click here for biography <
---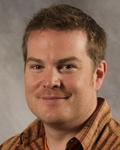 James Wasmuth
Assistant Professor
Ecosystem & Public Health (EPH)
University of Calgary, Canada

> Click here for biography <
---
Matt Weirauch
Cincinnati Children's
---
BIOGRAPHIES
Sheelagh Carpendale

Sheelagh Carpendale is a Professor in Computer Science at the University of Calgary where she holds a Canada Research Chair in Information Visualization and NSERC/AITF/SMART Technologies Industrial Research Chair in Interactive Technologies. She has many received awards including the E.W.R. NSERC STEACIE Memorial Fellowship; a BAFTA (British Academy of Film & Television Arts Interactive Awards); an ASTech Innovations in Technology award; and the CHCCS Achievement Award, which is presented periodically to a Canadian researcher who has made a substantial contribution to the fields of computer graphics, visualization, or human-computer interaction. She leads the Innovations in Visualization (InnoVis) research group and initiated the interdisciplinary graduate program, Computational Media Design. Her research on information visualization, large interactive displays, and new media draws on her dual background in Computer Science (BSc. and Ph.D. Simon Fraser University) and Visual Arts (Sheridan College, School of Design and Emily Carr, College of Art). She is an internationally known for both information visualization and multi-touch interaction research.
- top -
Dannie Durand

Dannie Durand is an associate professor in Biological Sciences and Computer Science at Carnegie Mellon University. Her research focuses on the emergence of new genes via gene duplication, domain shuffling, and horizontal transfer. She is the author of the Notung software package, an integrated suite of phylogenetic reconciliation methods for analyzing gene family evolution. She holds a BS degree in physics from MIT and MS and PhD degrees in computer science from Columbia University. Durand is a David and Lucile Packard Foundation Science and Engineering fellow.
- top -
Brendan Frey

Brendan Frey is the CEO and Co-Founder of Deep Genomics and a Professor at the University of Toronto. He has made fundamental contributions in the areas of machine learning and genome biology, and is widely known for his work on using machine learning to understand how genetic variation leads to disease. Dr. Frey has received numerous distinctions and is a Fellow of the Royal Society of Canada and a John C. Polanyi Fellow. He recently co-founded a University of Toronto spinoff, Deep Genomics, which is using machine learning to change the course of genomic medicine. Dr. Frey has consulted for several industrial research and development laboratories in Canada, the United States and England, and has served on the Technical Advisory Board of Microsoft Research. His former students and postdoctoral fellows include professors, industrial researchers and developers at universities and industrial laboratories from across Canada, the United States and Europe.
- top -
Igor Jurisica

Igor Jurisica is Tier I Canada Research Chair in Integrative Cancer Informatics, Senior Scientist at Princess Margaret Cancer Centre, Professor at University of Toronto and Visiting Scientist at IBM CAS. He is also an Adjunct Professor at he School of Computing, Pathology and Molecular Medicine at Queen's U,Computer Science at York University , and an Honorary Professor at Shanghai Jiao Tong University. Since 2015, he has also served as Chief Scientist at the Creative Destruction Lab, Rotman School of Management.

His research focuses on integrative computational biology and the representation, analysis and visualization of high-dimensional data to identify prognostic and predictive signatures, drug mechanism_of_action and in-silico repurposing of drugs. Interests include prediction and analysis of protein interactions networks, modeling signaling cascades and high-throughput protein crystallography.

He has published extensively on data mining, visualization and cancer informatics, including multiple papers in Science, Nature, Nature Medicine, Nature Methods, J Clinical Oncology, and has over 8,932 citations since 2011. He has been included in Thomson Reuters 2015 & 2014 list of Highly Cited Researchers, and The World's Most Influential Scientific Minds: 2015 & 2014 Reports.
- top -
Mads Kaern

Dr. Mads Kaern is a Principal Investigator at the Ottawa Institute of Systems Biology, an Associate Professor of Cellular & Molecular Medicine at the University of Ottawa, and an Affiliate Scientist with the Cancer Therapeutics Program at the Ottawa Hospital Research Institute. With expertise in synthetic biology, dynamical systems and computational biology, Dr. Kaern's research focuses on gene regulatory processes and networks, and their implications. He has authored numerous studies including one of the first characterizations of "bursts" in gene transcription, and the model-based design of viruses that kill cancer.
- top -
Alexey Nesvizhskii

Dr. Alexey Nesvizhskii is a tenured Associate Professor in the Departments of Computational Medicine & Bioinformatics and Pathology at the University of Michigan, Ann Arbor. His research laboratory (www.nesvilab.org) is working in the area of bioinformatics, proteomics, and systems biology. The computational tools previously developed by Dr. Nesvizhskii and his colleagues, such as Trans-Proteomic Pipeline (including PeptideProphet and ProteinProphet), PeptideAtlas, SAINT, CRAPome, and DIA-Umpire are among the most cited proteome informatics tools and used by hundreds of laboratories worldwide. His lab actively collaborates with technology developers, biologists, and clinical scientists on a variety of projects, including analysis protein interaction networks, integrative modeling of multi-omics data to reconstruct targetable pathways in cancer, and biomarker discovery. Since 2015 Dr. Nesvizhskii serves as the Director of the Proteomics Resource Facility at the University of Michigan which aims to provide cutting-edge proteomics capabilities to the University-wide research community. As an enthusiastic educator, Dr. Nesvizhskii directs the NIH funded T32 Proteome Informatics of Cancer Training Program at the University of Michigan, and teaches graduate-level courses in the area of bioinformatics, proteomics, and systems biology.
- top -
Sushmita Roy

Sushmita Roy is an assistant professor at the Biostatistics and Medical Informatics department and in Systems Biology at the Wisconsin Institute for Discovery, University of Wisconsin, Madison.

She got her PhD in 2009 from the University of New Mexico and a post-doctorate at the Broad Institute of MIT and Harvard. Sushmita's research focuses on the development and application of statistical machine learning methods to problems in regulatory network inference and analysis.

Sushmita is a recipient of an Alfred P. Sloan Foundation fellowship and an NSF CAREER award.
- top -
James Wasmuth

Dr. Wasmuth obtained his BSc in Biochemistry at Imperial College London and then moved to the University of York to complete an MRes degree in Bioinformatics.  He undertook PhD studies at the University of Edinburgh, where he worked in parasite genomics.  Dr. Wasmuth moved to Toronto to carry a postdoctoral fellowship at the Hospital for Sick Children for four years.