{ C O N T E N T S }
Volume 7, Issue 4
President's Letter
A Year in Review
ISCB Membership
2005 Registration Now Open
PSB 2005
ISCB Open Meeting Planned

ISMB 2005
Save the Date!
Special Interest Groups
Reports from ISMB/ECCB 2004
Travel Fellowships
Student & Post Doc Awards
ISCB Student Council
Our Vision, Our Future
Public Affairs and Policies
Committee Update
New Board Members
Take Office January 2005
University of British Columbia
Genetics Graduate Program Retreat
Marketing Opportunities
Advertising & Corporate Memberships
MidSouth Comp Bio & Bioinformatics Society
Recap of the 2nd Annual Meeting
Events and Opportunities
Bioinformatics Events Worldwide
Copyright © 2004 International Society for Computational Biology. All rights reserved.
New Board Members to Take Office January 2005

During the annual ISCB board of directors meeting in Glasgow, Scotland last July, elections were held and the results included the reelection of one board member and seven new members elected for the coming term (2005-2008). We look forward to welcoming each one of them in their full capacity soon. Until then, here is a bit of an introduction to give you a glimpse of the skills and issues they will be bringing to the board.
Kevin Karplus, PhD
Professor, Biomolecular Engineering
University of California, Santa Cruz, USA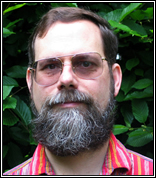 Dr. Kevin Karplus' primary research interest lies in protein structure prediction and protein design: secondary-structure prediction with neural nets, fold-recognition and alignment with hidden Markov models, and new-fold prediction with fragment replacement and cost functions.
His interest in serving on the ISCB Board of Directors is motivated by a desire to see ISCB become an accrediting body for bioinformatics degree programs, as well as the society of our science that address growth issues of the field before it gets too unwieldy. Dr. Karplus is also impassioned about keeping journals and conferences affordable, while keeping the Society in stable financial condition at the same time. Dr. Karplus is particularly qualified to tackle these issues, having gone through accreditation processes for a new computer engineering department and having helped create both undergrad and graduate bioinformatics curricula at UCSC. In addition to joining the ISCB board of directors, Dr. Karplus is also heading a task force of the education committee to draft a whitepaper on accreditation.
An interesting tidbit of background information is that Dr. Karplus was on the organizing committee for the ISMB conference in Greece where the first ISCB board of directors meeting was held, and then served as ISCB's first webmaster. He has been on the Program Committee of ISMB since the third or fourth ISMB. So, welcome aboard and in many ways welcome back, Dr. Karplus!
____________________________
Janet Kelso, PhD
Postdoctoral researcher
South African National Bioinformatics Institute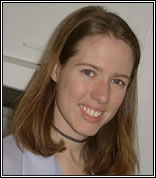 Dr. Janet Kelso's research focuses on the building and application of ontologies for molecular biology, and she is particularly interested in understanding the causes and results of transcriptome variation both within and between species.
"The ISCB has the responsibility to provide credible leadership in the rapidly growing field of computational biology," stated Dr. Kelso. "To this end it is critical that the organization examines ways to enter into discussions with its wider membership during the formulation of policy such that policies published by the society reflect accurately the general consensus of the membership." Additionally, she feels the ISCB as an organization, as well as its individual members, should seek new ways to inform scientists, governments and the public about the importance of computational biology. As a member of the South African National Bioinformatics Network she was involved in the development of an approved syllabus for a postgraduate bioinformatics degree, and is anxious to contribute her experience with this development to the ISCB education committee.
Dr. Kelso is currently in the process of moving from South Africa to the Max-Planck Institute for Evolutionary Anthropology in Germany. We hope she settles in soon so we can tap her to work hard on our members' behalf!
____________________________
Thomas Lengauer, PhD
Director
Max-Planck Institute for Informatics, Germany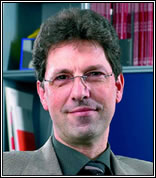 ISCB is thrilled to welcome Dr. Thomas Lengauer back for another term as a director of the ISCB. He was previously a founding member of the board, serving until 2000. During that time he served as ISCB vice president (1999-2000), organizer of ISMB 1999 (Heidelberg), as has been on the organizing teams of ISMB in 1995, 2000, 2004
Dr. Lengauer's research interests span topics in computational biology and computational chemistry. In computational biology investigated topics include protein structure prediction, structure-function relationships, protein-ligand (esp. drug) interactions, analysis of expression data, disease-related bioinformatics, notably HIV and HCV. In computational chemistry he is active in drug screening.
"As a European representative of the ISCB board of directors and active member in the organization of European bioinformatics conferences I would engage in helping ISCB outreach further into European communities," Dr. Lengauer stated in his candidacy to return to the board. He believes the key issues of ISCB are to expand its international representation and relevance, and secure the solidity of its financial base. With his experience in conceptualizing and coordinating research funding programs (four German national research programs, three of them in bioinformatics, totaling roughly € 35 Mio) and international conference series (ISMB, RECOMB, ECCB), we are very happy to have Dr. Lengauer coming back on board.
____________________________
Reinhard Schneider, PhD
Team Leader
EMBL, Germany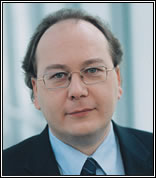 For the EMBL organization Dr. Reinhard Schneider works on Data Integration and Knowledge Management, setting up and initiating pilot projects. His election to the board, however, was based very much on his belief that the "Three Year Strategic Plan" of the ISCB captures the issues of greatest importance to the Society. He stated, "Personally I believe the most pressing issue is the financial stability. To rely mainly on the revenue of the ISMB conference has shown to be quite vulnerable. Without a stable financial backing all other activities will suffer substantially."
Based on his industry experience, Dr. Schneider has committed to helping find a sustainable funding strategy and to foster the relationships with commercial partners. His industry experience includes six years working for a software company in the Life Science Informatics field, from unpacking computers and setting up coffee machines up to the position of an Executive Board Member being responsible for approx. 200 employees in six development sites in the US and Europe. He also currently serves on the supervisory board of a biotech company and is involved in setting up a start-up company. Although he is a very busy man, ISCB is fortunate to have Dr. Schneider as an incoming board member and we expect to be reporting good things of his progress in helping us achieve our strategic plan.
____________________________

Terence P Speed, PhD
Professor of Statistics
University of California at Berkeley, USA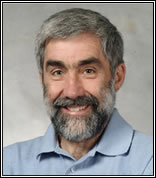 When fast at work Dr. Terry Speed spends his time in microarray data analysis, motif finding, gene mapping, and molecular evolution. However, like all of our incoming board members, Dr. Speed wears many hats and his interest in serving the ISCB members lies in ensuring the financial viability of the Society, and maintaining and enhancing the quality of the journals and the conferences.
By enlarging membership, and seeking the active involvement of members in the society's management, Dr. Speed believes ISCB can achieve all of its goals and more. He has plenty of experience in similar societies to draw from. For example, Dr. Speed has been a long term member and past office bearer of the International Biometric Society, including past president of the Western North American Region. Similarly he is currently president of the Institute of Mathematical Statistics, an international society of about 4.000 members, and serves on the RECOMB steering committee. With this level of leadership experience ISCB is looking forward to welcoming Dr. Speed aboard in January.
____________________________

Tan Tin Wee, PhD
Associate Professor
National University of Singapore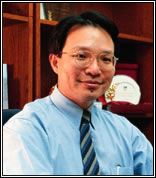 For the National University of Singapore, Dr. Tan Tin Wee spends his time on bioinformatics databases, bioinformatics services, and Grid Computing.
For service to the ISCB, however, Dr. Tan listed the following as critical issues the board should address now to serve the membership and retain the relevance of the Society:

1. FINANCES - How to build financial strength is the primary issue facing ISCB.
2. INDUSTRY - Establishing industry liaisons and achieving industry support is crucial.
3. AFFILIATIONS - International organizations sit on top of a pyramid of regional and national organizations, and ISCB is at the unique position to exercise its leadership role.
4. EDUCATION - ISCB's educational program is strategically placed to help institutions formalize their curriculum, accredit them, coordinate their rollout, and guide their progress.
5. PROFESSIONAL ACCREDITATION - A potentially sizeable chunk of our membership needs professional recognition from a respected professional society.
6. GOVERNMENT ACTIVISM - ISCB is well placed to advise and facilitate the wave of change in the life sciences as well as promote the bioinformatics and computational aspects of R&D expenditure among national R&D agencies from US through Europe to Asia.
7. STANDARDISATION - There is an urgent need in the life science community for standardization in the database records, the interoperability, the standard interfaces to a wide range of biological information. Can ISCB fill this vacuum, or should it do it itself, or foster another organization to do it, or let somebody else take the lead on this?
Having outlined the above, however, Dr. Tan clarified, "This is not to say our academic and research activities, which are our mainstay, should be neglected along the way. Strong educational programs to bolster ISCB's conference programs should be included. A strong set of conferences and a healthy journal are both established pre-requisites for any international organization." As for the major issues highlighted above, Dr. Tan hopes to contribute his experience and advice in the board processes, and he has already started to do so during the three month board training he and all new board members are currently going through.
____________________________

Alfonso Valencia, PhD
Protein Design Group
Instituto Nacional de Bioinformatica, Spain
This was a reelection to the board for Dr. Alfonso Valencia's second consecutive term. In addition, He has recently been named co-Executive Editor of Bioinformatics journal, is currently serving as co-chair of the ECCB 2005 conference to be held in Madrid, and for the last few years has been part of the program committees of ISMB, GIW, ECCB, WABI, and other key conferences in the area.
His research activities include structural bioinformatics, text mining, function prediction, and comparative genomics. However, Dr. Valencia was keenly interested to serve on the ISCB board again due to his recent appointment to the Bioinformatics journal, and for his desire to continue to help grow the Society to a truly international level. "To reach visibility as a truly influencing Society and in particular increase its visibility as a vehicle for science" is of particular importance to him.
"For the past few years I have been mediating between ECCB and ISCB, e.g. co-organization of the ISMB/ECCB 04 conference. During the last year I have also initiated conversations with FEBS, representing the European Biochemical Societies, for a possible collaboration with ISCB," stated Dr. Valencia. "My plan is to continue with these two mediation activities." Regarding the focus in Science, he has collaborated in the selection of papers for the ISMB conferences in 2003, 2004 as area chair, and is one of the organizers of one of the oldest SIGs (text mining ) and of a new one on Genome Annotation. "SIGs are the most dynamic scientific part of the Society. Therefore, my intention is to continue working in the integration of the SIG activities in the Society, and their relation with the ISMB program areas," stated Dr. Valencia.
____________________________
Lisa Vawter, PhD
Senior Principal Scientist, Informatics
Aventis Pharma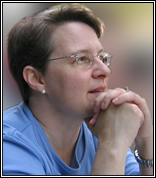 G protein-coupled receptor chemical biology is what keeps Dr. Lisa Vawter busy at Aventis. That is to say, association of pharmacology with structural and sequence features in service of predicting small molecules that will interact in predictable ways with the receptors. Additionally, she has a long-standing academic collaboration with a group that develops heuristics for solving large phylogenetic trees and does performance analysis of phylogenetic algorithms.
When accepting her nomination for a seat on the ISCB board, Dr. Vawter saw as major issues facing the Society (a) Acquiring long-term funding for public computational resources (e.g. supercomputing facilities) and (b) Fostering interdisciplinary communication. To do this she proposes the Society must address the primary funders of supercomputing facilities (DOE, NIH and NSF in the US) and gain commitment for continuous funding of some portion of staff and of hardware and upgrades. She also supports the idea that ISCB should cosponsor workshops at the interface of data analysis and algorithm development and the fields that we wish to impact with our ideas, including applied genetics, genomics, physiology, drug design and pharmacology (the interface between small molecules and proteins). "With increased communication with scientists in these fields, we will not only increase our understanding of biologically significant parameters and biologically interesting problems, but we will also foster advances in research and increase our impact on these fields," she exclaimed.
With Dr. Vawter's extensive experience in managing and participating in global interdisciplinary efforts, academic and industry politics, and skills as a good facilitator and builder of teams, we have no doubt she will be a very welcome addition to the ISCB board of directors.

____________________________
On January 21, 2005 these seven new and one renewed board members will take office, as seven others step down at the conclusion of their terms. The outgoing board are: Russ Altman, Soren Brunak, Winston Hide, Peter Karp, Teri Klein, Tandy Warnow, and Mike Waterman. On behalf of the entire membership of ISCB, we wish to thank them for their tremendous spirit of volunteerism these past years, and hope for their continued involvement in the workings of the Society. The input and efforts of each and every one of them have been invaluable, and it is likely the ISCB would not be the organization it is today were it not for their contributions.