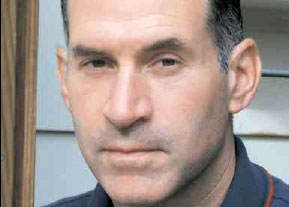 Picture: 2004 SSAA Winner
Dr. David Lipman
2004 ISCB Accomplishment by a Senior Scientist Award Winner - David Lipman
The The International Society for Computational Biology (ISCB) named the second winner of its annual Senior Scientist Accomplishment Award, Dr. David Lipman, director of the National Center for Biotechnology Information (NCBI). The prize was awarded at the ISCB's annual meeting, Intelligent Systems for Molecular Biology (ISMB), held in conjunction with the European Conference on Computational Biology (ECCB), in Glasgow, Scotland, on August 4, 2004. Dr. Lipman delivered an informative and entertaining keynote lecture entitled "Message and meaning in sequence comparison: is systems biology possible?"
In "Over the course of his distinguished career, Dr. Lipman contributed to several of the most important tools used in the analysis of gene sequence data, and managed the growth of many of the most essential public scientific databases. His vision and leadership of the NIH's National Center for Biotechnology Information has not only altered the course of computational biology, but of science as a whole," said Larry Hunter of the University of Colorado Health Sciences Center, chair of the ISCB award committee.
Since 1989, Dr. Lipman has been the Director of the NCBI, a leading research center in computational biology, the creators of PubMed, one of the most heavily used sites in the world for the search and retrieval of biomedical information. He still remains active in research, most recently publishing a paper comparing mRNAs in eukaryotes in Nucleic Acids Research. He has received numerous awards in his career, including three Public Health Service Outstanding Service Medals and the National Institutes of Health Director's Award. He is also a member of a number of prestigious associations including the National Academy of Sciences.
For more information on the selection of Dr. Lipman for this award see the ISCB newsletter article at www.iscb.org/images/stories/newsletter/newsletter7-3/ssaa.html
---
>>Return to List of ASSA Recipients