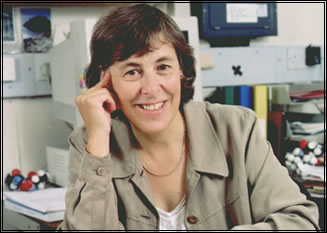 Picture: 2005 ISCB ASSA Winner, Dr. Janet Thornton
2005 ISCB Accomplishment by a Senior Scientist Award Winner -  Janet Thornton
Dr. Janet Thornton, Director of the EMBL European Bioinformatics Institute (EBI), was named the winner of the annual Senior Scientist Accomplishment Award. Dr. Thornton is the third scientist to have earned the honor.
Dr. Thomas Lengauer, member of the ISCB Awards Committee and professor at the Max Planck Institute said, "Janet Thornton could be described as 'Miss Structural Bioinformatics'. She has made outstanding and seminal research contributions to her field and, as Director of the EBI and the coordinator of the BioSapiens Network of Excellence, has selflessly dedicated herself to developing the research landscape in computational biology."
Dr. Thornton has published many predictive and explanatory models of protein function; protein-protein, protein-ligand and protein-dna interactions, and, more recently, protein catalytic sites. In the 1990's, she created the CATH classification system for protein structures and the associated database, now vital tools for understanding protein chemistry and evolution.
"In addition to her deep scientific contributions, Dr. Thornton has directed the European Bioinformatics Institute since October of 2001, dramatically expanding its research mission while continuing to provide its vital and unique databases to the molecular biology community," said Dr. Lawrence Hunter of the University of Colorado Health Sciences Center, the ISCB's founder and chair of the ISCB Awards Committee.
The prize was awarded at the ISCB's annual meeting, Intelligent Systems for Molecular Biology (ISMB) in Detroit, Michigan, on June 29, at which time Dr. Thornton delivered the annual Senior Scientist Accomplishment Award keynote lecture as the finale to a very successful conference.
For more details on the career and accomplishments of Dr. Thornton, please see the ISCB newsletter article at www.iscb.org/images/stories/newsletter/newsletter8-2/thornton.html.
---
>>Return to List of ASSA Recipients