Honorary Conference Chair

Des HIggins, Honorary Conference Chair, University College Dublin, Dublin, Ireland
Conference Chairs
Alex Bateman
, Conference Co-chair, European Bioinformatics Institute (EMBL-EBI), Cambridge, United Kingdom
Janet Kelso
, Conference Co-chair, Max Planck Institute for Evolutionary  Anthropology, Leipzig, Germany
---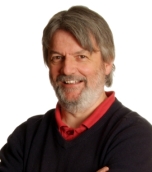 Des Higgins is professor of Bioinformatics in University College Dublin, Ireland and has been working on sequence alignment and molecular evolution since the mid 1980s.  He originated the widely used Clustal package and continues to develop and maintain multiple sequence alignment algorithms and software.  He also works on the analysis of high throughput genomics data, especially in the application of multivariate analysis methods for data integration.
Website:
http://www.ucd.ie/conway/research/researchers/conwayfellowsa-z/professordeshiggins/
---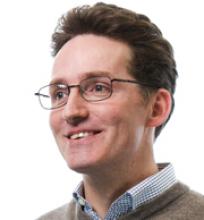 Alex Bateman is the head of Protein Sequence Resources at the EBI where he has responsibility for world leading databases such as UniProtKB, InterPro, Pfam, Rfam and MEROPS. His research interests focus on trying to create classifications of proteins and non-coding RNAs to better understand their evolution and function.  He has discovered numerous protein domains over the last 20 years.  In 2010 he received the Benjamin Franklin award for Open Data in the Life Sciences.
Website:
http://www.ebi.ac.uk/about/people/alex-bateman
---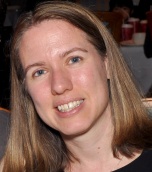 Janet Kelso
, is Bioinformatics research group leader and Minerva Professor at the Max-Planck Institute for Evolutionary Anthropology in Leipzig, Germany.
Her research interests include analysis of ancient genomes, primate comparative genomics and gene expression and the development and application of ontologies for biomedical applications. Her group uses computational approaches to gain insights into genome evolution in primates and have a special interest in the development of novel software for processing and analysis of high-throughput sequence data.
Janet received her PhD in bioinformatics from the South African National Bioinformatics Institute at the University of the Western Cape under the supervision of Professor Winston Hide working on an ontology for classifying gene expression data for which she won the L'Oreal women in science fellowship.  She is author of more than 50 peer-reviewed scientific publications. Together with Alfonso Valencia, Janet is the co-Editor-in-chief of the journal Bioinformatics, and also an editor of the journal Database. She is an active member of the Board of the International Society of Computational Biology and has held the positions of  both Vice-president and secretary of the society.
Website:
http://www.eva.mpg.de/genetics/bioinformatics/overview.html
---