Exhibitors - ISMB/ECCB 2015

PLOS (Public Library of Science) is a nonprofit Open Access publisher, innovator and advocacy organization dedicated to accelerating progress in science and medicine by leading a transformation in research communication. The PLOS suite of influential journals contain rigorously peer-reviewed Open Access research articles from all areas of science and medicine.
http://www.qiagenbioinformatics.com
QIAGEN Bioinformatics is powered by CLC bio, Ingenuity, and BIOBASE. We offer bioinformatics software tools for next generation sequencing (NGS) data analysis and interpretation. Our solutions are designed to be universal, so you can mix and match the technologies best suited to your needs.
http://bioinformaticsalgorithms.com
Active Learning Publishers is a small publisher based in the San Diego area that publishes textbooks incorporating elements of active learning.
http://www.springer.com/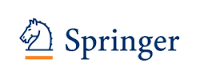 Looking to publish your research? Discover Springer's print and electronic publication services, including Open Access! Get high-quality review, maximum readership and rapid distribution. Visit our booth or springer.com/authors. You can also browse key titles in your field and buy (e)books at discount prices. With Springer you are in good company.
http://www.oup.com

Oxford University Press publishes some of most respected and prestigious computational biology journals in the world. They include Bioinformatics, an official journal of ISCB, Database: The Journal of Biological Databases and Curation, and Nucleic Acids Research, among many others. Visit our stand to browse books and to pick up sample copies of journals.
The scope of sbv IMPROVER is the verification of methods and concepts in systems biology research by bringing together the scientific community and harnessing the wisdom of crowds through collaborative challenges. The current Network Verification Challenge aims at verifying and fine tuning pre-defined network models of lung biology.
http://www.TimeLogic.com

For the past 15 years, TimeLogic has been providing high-throughput computing solutions for the bioinformatics community. Our FPGA-based DeCypher® systems deliver industry-leading price to performance and provide faster results and lower operational costs than alternative solutions. Find out more and schedule your own benchmark tests at www.timelogic.com
http://www.mygoblet.org

GOBLET's mission is to provide a global, sustainable support and networking structure for bioinformatics educators/trainers and students/trainees. This includes a training portal for sharing materials, tools and techniques; guidelines and best practice documents; opportunities to train the trainers; and a community of individuals actively engaged in bioinformatics training and learning).
http://www.biomedbridges.eu

BioMedBridges is a joint effort of twelve biomedical sciences research infrastructures on the ESFRI roadmap. Together, the project partners develop the shared e-infrastructure—the technical bridges—to allow data integration in the biological, medical, translational and clinical domains and thus strengthen biomedical resources in Europe.
http://royalsocietypublishing.org

The Royal Society journals Interface and Interface Focus regularly publish content within computational and systems biology and welcome submissions from scientists working in these areas.
For more information, please come and have a chat with our representative Dr Tim Holt at booth number 11.   Alternatively, visit our website at http://royalsocietypublishing.org
http://www.cambridge.org/lifesciences

Cambridge University Press is a not-for-profit organization that advances learning, knowledge and research worldwide. It is an integral part of the University of Cambridge and for centuries has extended its research and teaching activities through a remarkable range of academic and educational books and journals.
http://www.elixir-europe.org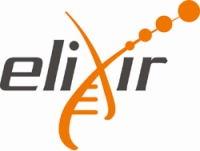 ELIXIR is an inter-governmental organisation, which builds on existing data resources and services within Europe. It follows a hub-and-nodes model, with a single Hub located alongside EMBL-EBI in Hinxton, Cambridge, UK and a growing number of Nodes located at centres of excellence throughout Europe.
http://www.eccb2016.org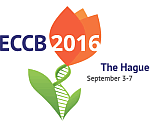 ECCB 2016 is the key European computational biology event in 2016 gathering scientists working at the intersection of a broad range of disciplines including computer science, mathematics, biology, and medicine. Participation at ECCB 2016 will be the prime opportunity to keep pace with cutting-edge research in such exciting topics, and to network with other members of our community. ECCB 2016 is the 15th edition of the ECCB conference series, which in 2016 will take place in the historic city of The Hague in the Netherlands.
http://www.jalview.org

The Jalview project develops free software for the the interactive generation, analysis, editing and visualisation of biological sequence alignments.  Jalview integrates with Chimera molecular graphics software, the PDBe services and JPred4 structure predictor.  The project provides training at all levels as well as collaborative development opportunities.
http://www.ebi.ac.uk

The European Bioinformatics Institute is part of EMBL, Europe's flagship laboratory for the life sciences. EMBL-EBI provides freely available data from life science experiments covering the full spectrum of molecular biology. While we are best known for our provision of bioinformatics services, about 20% of our institute is devoted to basic research. Our extensive training programme helps researchers in academia and industry to make the most of the incredible amount of data being produced every day in life science experiments. We are a non-profit, intergovernmental organisation funded by EMBL member states. Our 500 staff represent 43 nationalities, and we welcome a regular stream of visiting scientists throughout the year. We are located on the Wellcome Trust Genome Campus in Hinxton, Cambridge in the United Kingdom. 
http://www.iscb.org

The International Society for Computational Biology (ISCB) (www.iscb.org)  was the first and continues to be the only society representing computational biology and bioinformatics worldwide. ISCB serves a global community of nearly 3,400 scientists dedicated to advancing the scientific understanding of living systems through computation by:
http://www.f1000research.com

F1000Research is an open science publishing platform for life scientists that offers immediate open access publication, transparent post-publication peer review by invited referees, and full data deposition and sharing. F1000Research accepts all scientifically sound articles, including single findings, case reports, protocols, replications, null/negative results, and more traditional articles.
http://aws.amazon.com/health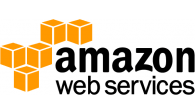 Amazon Web Services (AWS) provides life sciences and genomics organizations with secure, reliable, low-cost, easy-to-scale, global IT infrastructure "in the cloud." Hundreds of thousands of customers in 190 countries, rely on AWS for their bioinformatics needs, whether it is working with large public data sets or conducting clinical research that combines medical records with genomic information at population scale. Learn more: http://aws.amazon.com/health.
http://www.dnagenotek.com

DNA Genotek provides sample collection kits and end-to-end services for genomics, microbiome and infectious diseases. The self-collection and stabilization devices capture and maintain pristine representation of host-associated microbial communities, ensuring optimal power to identify biomarkers and the power to ensure optimal data quality for bioinformatics analysis.
http://www.crcpress.com

CRC Press, part of the Taylor and Francis Group, is the premier publisher of textbooks, reference books, and ebooks on computational biology. Stop by our booth to view our latest titles on computational biology and systems biology and take advantage of our conference discount and be sure to enter our raffle for your chance to win.  If you are interested in writing a book please stop by the booth to speak with Sunil Nair about your idea.
http://www.iscbsc.org
ISCB Student Council (SC, www.iscbsc.org) is an international network of young researchers in the broader disciplines of the field of Computational Biology. SC provides opportunities for networking, career enhancement and skills development for the next generation of Computational Biology leaders. The SC Symposium (symposium.iscbsc.org) is organized as a part of the annual ISMB conference with student presentations, keynotes, panel discussions and a poster session. Come visit our friendly SC representatives at the booth for more information.
http://www.biomedcentral.com

BioMed Central publish over 270 open access journals, including BioData Mining, BMC Bioinformatics, GigaScience,and Microbial Cell Factories. Discover these and more publications, and discuss with our publishing editors how to get your own research published. Visit us at the booth or biomedcentral.com for further details.