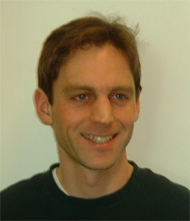 Picture: 2001 Overton Prize Winner, Christopher B. Burg
2001 Overton Prize Winner - Christopher B. Burge
The ISCB Awards Committee unanimously selected Christopher B. Burge, of the Department of Biology, Massachusetts Institute of Technology, as the inaugural recipient of the Overton Prize for his work on identifying and modeling genes in higher eukaryotic organisms. The theory and tools that he developed have advanced our understanding of the human genome and aided scientists throughout the biomedical sciences in their work.
Chris was selected in recognition of his path breaking research on gene modeling and development of algorithms for gene identification. His work has had an enormous impact on genome annotation," stated David States, Director of Bioinformatics of the University of Michigan, and Chair of the ISCB Awards Committee.
In recognition of his being awarded this prize, Burge gave a keynote lecture at the Intelligent Systems for Molecular Biology conference in Copenhagen, Denmark, held July 21-25, 2001 in Tivoli Gardens - one of the world's oldest amusement parks, situated in the very heart of the city.
For an abstract of Burge's lecture please see http://ismb01.cbs.dtu.dk/talks/session4.html#session47


---