Award Winners
Ian Lawson Van Toch Memorial Award for Outstanding Student Paper
F1000 Poster Award
RCSB PDB Poster Prize
Art & Science Award

Rani Powers, University of Colorado, United States
GSEA-InContext: Identifying novel and common patterns in expression experiments
With Support From:


Linhua Wang, Icahn School of Medicine at Mount Sinai, United States
Large-scale assessment of protein function prediction using heterogeneous ensembles

Bhanwar Lal Puniya, University of Nebraska-Lincoln, United States
Systems modeling of phenotypic plasticity of CD4+ T cell differentiation

ISCB-SC Education and Internships Committee
The Bioinformatics Internship Program: An Initiative of The ISCB Student Council

Sabrina Nusrat, Harvard Medical School, United States
Visualization of Longitudinal Cancer Genomics Data

Soo Bin Kwon, University of California, Los Angeles, United States
Learning a human-mouse functional genomics conservation score

Shreyas Ramesh, Virginia Tech, United States
The Learnability of Taxonomic Divisions

Fergus Boyles, University of Oxford, United Kingdom
Learning from the ligand: improving binding affinity prediction using molecular descriptors
FIRST PRIZE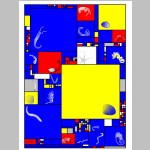 Ruth Callaway, Swansea University, Biosciences, United Kingdom
Mondrian's Sum of Squares
ISMB 2018 Conference Highlights
Career Fair
Career Fair will take place Monday, July 9th from 12:45pm - 2pm in the exhibit hall.
Conference attendees participating in the Career Fair have uploaded their resume into the ISCB Career Center (https://careers.iscb.org/) resume repository and will have a 'Talent' ribbon on their conference badge.

Sign-up is allowed on-site to attend the Career Fair but attendees MUST stop by the ISCB Booth or the TF desk and sign up.

Institutions/Exhibitors participating in the Career Fair will have star balloons on their exhibit booth/recruiter tables. Additional institutions that are recruiting will have a table in the Power Pod (booths 6 and 7) next to the Jobs Board.

Recruiters participating in the Career Fair will have available positions posted on the jobs board and/or additional opportunities at their tables and will have a 'Talents Seeker' ribbon on their confernece badge.

Please stop by the ISCB booth to see Bel Hanson or email

This email address is being protected from spambots. You need JavaScript enabled to view it.

with any questions.
Scientific Events in Chicago
CAGI 5 Conference July 5 - 7
March for Science Summit - July 6 - 8
Chicago Genomics and Data Science Hackathon July 11 - 13, 2018
CAGI 5 Conference July 5 - 7
Website: https://genomeinterpretation.org/content/5-conference
The aim of the CAGI 5 Conference will be to disseminate the results of the most recent CAGI experiment and assess our collective ability to make accurate and meaningful predictions of phenotypes from genomic information. CAGI data providers, assessors, and selected predictors will give the majority of the talks at the conference, with significant time allocated for discussions.
Fellowships are available, and in previous years we were able to provide support to most eligible applicants. To be eligible for fellowship support you must be a student or postdoc and a US citizen or permanent resident. We may also be able to support some members of under-represented groups, including those with disabilities, regardless of citizenship. All eligible participants are strongly encouraged to apply for a fellowship and are likely to receive support.
---
March for Science Summit - July 6 - 8
Website: https://www.marchforscience.com/summit
S|GNS (Science | Government, Institutions & Society) Summit is a network-wide meeting for emerging and established leaders across fields to share knowledge, build community, and develop their skills as science advocates, educators, and organizers.
Chicago Genomics and Data Science Hackathon July 11 - 13, 2018
From 11-13 July 2018, the NCBI will help out with a Data Science hackathon on the Northwestern School of Medicine Campus in Downtown Chicago! The hackathon will focus on genomics as well as general Data Science analyses including text, image and sequence processing. This event is for researchers, including students and postdocs, who have already engaged in the use of large datasets or in the development of pipelines for analyses from high-throughput experiments. Some projects are available to other non-scientific developers, mathematicians, or librarians.
The event is open to anyone selected for the hackathon and willing to travel to Chicago. Please note that this follows directly on the heels of the ISMB 2018 meeting.
Working groups of five to six individuals will be formed into five to eight teams. These teams will build pipelines and tools to analyze large datasets within a cloud infrastructure. Example subjects for such a hackathon include:
A machine learning tool for observing structural changes in time course light microscopy.
Novel virus discovery
Automated systematic review methodology.
Splitting BLAST databases on the cloud
Data mapping tool that assists users with mapping their data to CDEs
Disease clustering from literature based on limited training data (phenotypic information)
Variants from RNAseq (including single cell)
Graphical User Interface for Gene Expression calculated on the fly from raw data
Please go to http://ncbi-hackathons.github.io to propose projects, and to access the sign-up form when available (likely in mid-March)
COSI Tracks
Conference Attendance
Child Attendance Information
ISCB conferences are professional events. Children of registered ISCB conference attendees are welcome to attend the conference with their parent or guardian, as long as younger children are under the supervision of a parent or guardian at all times. Parents or guardians may bring children to educational events provided the child does not disrupt the event.
Personal Consideration Room
A private room is available during the conference for nursing mothers and others with sensitive personal needs. Staff at the registration desk will direct you to the room. Please note that this room is not staffed and contains tables, chairs, and a waste basket. A restroom is located nearby.
Childcare Services
ISCB is unfortunately unable to provide childcare services. Attendees are encouraged to contact their hotel concierge to arrange individual or group childcare. Please check with your hotel well in advance of your arrival date.
Please note that it is the responsibility of the parent(s) and guardians requesting child care services to screen caregivers and to make a determination as to the appropriateness of the caregiver. ISCB does not screen childcare services and assumes no responsibility or liability with respect to these services.
Guest of Attendees
ISCB allows guests (defined as a non-scientist family member or non-scientist friend) of registered attendees. If you are a registered delegate who would like a non-scientist family member or friend to see your invited talk or poster presentation, please visit the registration desk to obtain a guest badge. Attendees may opt to purchase a guest pass that includes access to all planned receptions and meal functions of the conference.
Please note: All guest badges must be requested onsite at the registration desk.
Alcohol and Smoking
Alcohol
Beer, wine, non-alcoholic beer, and soft drinks may be offered during the meeting. Alcoholic beverages will be distributed per the laws and regulations of the country where the event is being held and may only be allowed in specific areas.
Smoking and Use of Tobacco
ISCB conference are tobacco-free events. Smoking and use of tobacco is permitted only in designated areas outside of the venue. Tobacco products, including electronic cigarettes, are not permitted in the conference or at conference events.
Recruiters
Communities of Special Interest (COSI) ISMB 2018 Committee Listing
(Committee as of April 16)
Fran Lewitter, Whitehead Institute for Biomedical Research, United States
Proceedings COSI Representative
COSI Organizing Committee
COSI Committee representative
Nicola Mulder, University of Cape Town, South Africa
COSI Program Committee member
Patricia Palagi, SIB Swiss Institute of Bioinformatics, Switzerland
COSI Organizing Committee
Russell Schwartz, Carnegie Mellon University, United States
COSI Organizing Committee
COSI Program Committee member
Teresa Attwood, The University of Manchester, United Kingdom
COSI Organizing Committee
COSI Committee representative
Christophe Dessimoz, University of Lausanne, Switzerland
Proceedings COSI Representative
COSI Organizing Committee
COSI Abstracts Chair
Thomas Rattei, University of Vienna, Austria
COSI Organizing Committee
COSI Program Committee member

Jason Ernst, UCLA, United States
COSI Proceedings Co-Chair
Julia Zeitlinger, Stowers Institute, United States
COSI Abstracts Chair
Lonnie Welch, Ohio University, United States
COSI Committee representative
COSI Steering Committee Co-Chair
Manolis Kellis, MIT, United States
COSI Steering Committee Co-Chair
Saurabh Sinha, University of Illinois, United States
Proceedings COSI Representative
COSI Proceedings Co-Chair
Stein Aerts, KU Leuven, Belgium
COSI Abstracts Chair
Alex Bateman, EMBL-EBI, United Kingdom
COSI Organizing Committee
COSI Program Committee member
Eduardo Eyras, Pompeu Fabra University, Spain
COSI Abstracts Chair
COSI Organizing Committee
COSI Program Committee member
Klemens Hertel, UC Irvine, United States
COSI Abstracts Chair
COSI Organizing Committee
Michelle Scott, Université de Sherbrooke, Canada
COSI Program Committee member
Yoseph Barash, University of Pennsylvania, United States
COSI Abstracts Chair
COSI Organizing Committee
COSI Committee representative
COSI ISMB Representative