About ISMB
The Intelligent Systems for Molecular Biology (ISMB) conference is vital for its role in uniting computer science, biology, and bioinformatics. It accelerates discovery by leveraging intelligent systems to analyze complex molecular data, enabling precision medicine and revolutionizing drug discovery. ISMB addresses big data challenges, educates researchers, and fosters interdisciplinary collaboration, making it a critical hub for advancing life science research and applications.
ISMB is the flagship meeting of the International Society for Computational Biology (ISCB) and has become the leading global conference in the field.  The ISMB conference series aims at attracting the top research contributions in all areas of computational biology and bioinformatics. Typical, but not exclusive, the topics of interest are: sequence analysis, evolution and phylogeny, comparative genomics, protein structure, molecular and supramolecular dynamics, molecular evolution, gene regulation and transcriptomics, proteomics, Systems biology, ontologies, databases and data integration, text mining and information extraction, and human health. The conference also aims to attract participants from related disciplines in order to understand the need that exists for computational approaches in related fields, and to gain from approaches taken in other disciplines that might be appropriate for computational biology.
Scientific Programme
ISMB is conducted over a five-day period. The heart of our scientific programme is the ISCB Communities of Special Interest (COSIs). Participants can look forward to a rich programme that includes:
Training workshops and tutorials: Sessions designed to enhance participants' knowledge and skills in specific bioinformatics and computational biology areas.
Student Council Symposium: A dedicated symposium where students can showcase their research and interact with peers and experts.
Youth Bioinformatics Symposium: A dedicated symposium for middle and high school students to learn more about computational biology and bioinformatics and exciting opportunities within those disciplines.
Live and on-demand sessions: Talks and presentations accessible live and available for on-demand viewing, accommodating attendees from different time zones.
Scientific talks: Over 500 scientific talks on various topics within bioinformatics and computational biology.
Face-to-face networking events: Opportunities for in-person attendees to connect, collaborate, and network.
Virtual attendee profile and matchmaker features: Tools to facilitate networking and making new connections within the virtual platform.
One-on-one meetings: Opportunities to schedule private meetings with speakers, presenters, exhibitors, and sponsors to learn more about their work.
Access to on-demand repository: Exclusive access to recorded talks and poster presentations for viewing after the conference.
Who Attends ISMB?
Participants come from 70 countries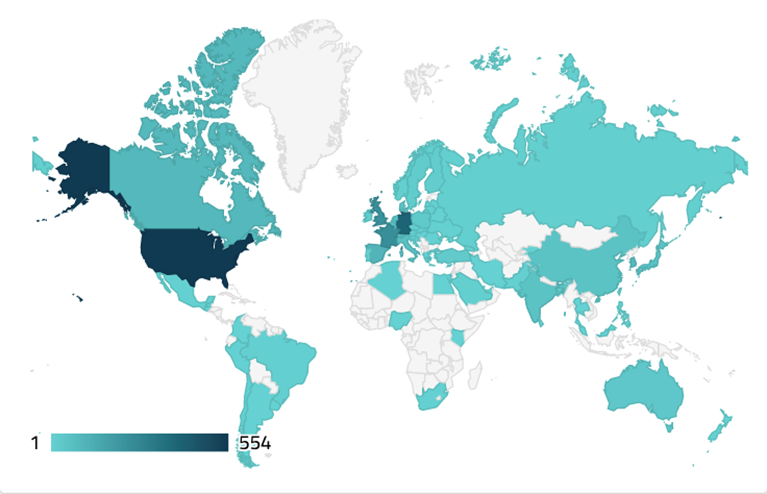 Registration Demographics by Type
ISCB Member Participant Demographics by Employment Type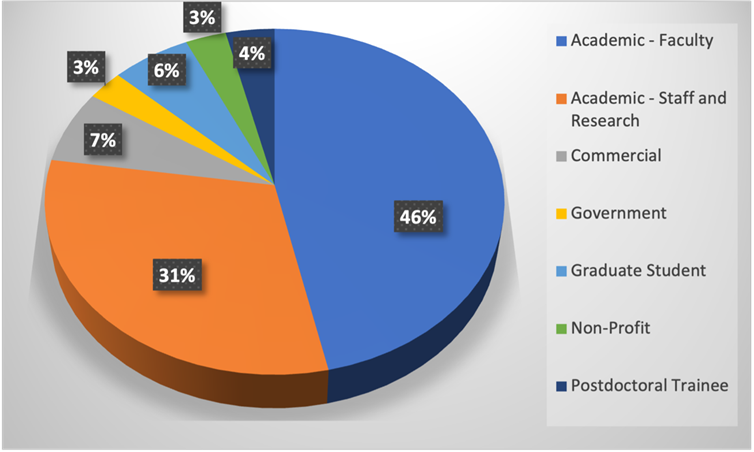 ISCB Member Participant Demographics by Career Stage