Exhibitor Floor Plan ISMB/ECCB 2019
ISCB is a scholarly society representing computational biology and bioinformatics worldwide. Serving over 3,400 researchers dedicated to advancing the scientific understanding of living systems through computation, ISCB:
Provides access to the latest discoveries, information, and training in the field
Delivers valuable networking opportunities to the scientific community to promote collaboration and advancement
Offers affordable platforms to present your latest research discoveries and interact with other researchers
Is the home and community for all researchers working in the field of computational biology
ISCB is the host of ISMB (Intelligent Systems for Molecular Biology),the world's longest running and largest conference dedicated to computational biology and bioinformatics.
ISMB/ECCB 2019 Exhibitors and Recruiters
Exhibitors
Recruiters
| | | | |
| --- | --- | --- | --- |
| Booth | Recruiter | Booth | Recruiter |
| R1 | | R2 | |
| R3 | | R4 | |
| R5 | | R6 | |

www.iscb.org
The International Society for Computational Biology (ISCB) (www.iscb.org) was the first and continues to be the only society representing computational biology and bioinformatics worldwide. ISCB serves a global community of nearly 3,400 scientists dedicated to advancing the scientific understanding of living systems through computation by:
convening the world's experts and future leaders in top conferences
partnering with publications that promote discovery and expand access to computational biology and bioinformatics
delivering valuable information about training, education, employment, and relevant news
providing an influential voice on government and scientific policies that are important to our members
ISCB has three official journals – OUP Bioinformatics, PLOS Computational Biology and F1000Research ISCB Community Journal, and has affiliations in place with several other publications for the benefit of our members.

www.iscbsc.org
ISCB Student Council (SC, www.iscbsc.org) is an international network of young researchers in the broader disciplines of the field of Computational Biology. SC provides opportunities for networking, career enhancement and skills development for the next generation of Computational Biology leaders. The SC Symposium (symposium.iscbsc.org) is organized as a part of the annual ISMB conference with student presentations, keynotes, panel discussions and a poster session. Come visit our friendly SC representatives at the booth for more information.

www.cambridge.org/academic
Cambridge University Press is a not-for-profit publisher that dates from 1534 and is part of the University of Cambridge. Our mission is to unlock people's potential with the best learning and research solutions by combining state-of-the-art content with the highest standards of scholarship, writing and production. Visit our stand to discuss publishing with us, browse our latest publications and pick up some free journal samples. All the books we have on display are available for purchase at a 20% discount.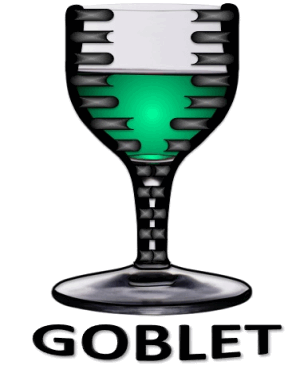 www.mygoblet.org
GOBLET's, the Global Organisation for Bioinformatics Learning, Education and Training, mission is to cultivate the global bioinformatics trainer community, set standards and provide high-quality resources to support learning, education and training.

http://www.ebi.ac.uk/
The European Bioinformatics Institute (EMBL-EBI) is a global leader in the storage, analysis and dissemination of large biological datasets. We help scientists realise the potential of 'big data' by enhancing their ability to exploit complex information to make discoveries that benefit humankind. We are at the forefront of computational biology research, with work spanning sequence analysis methods, multi-dimensional statistical analysis and data-driven biological discovery, from plant biology to mammalian development and disease. We are part of the European Molecular Biology Laboratory and are based just outside Cambridge, in the United Kingdom.

https://itcr.cancer.gov
Informatics technology is essential to the field of cancer research, where the complexity and heterogeneity of the disease translate to unique challenges for data management and analysis. The NCI ITCR program aims to address these challenges by supporting investigator-initiated, research-driven informatics technology development spanning all aspects of cancer research.
http://www.overleaf.com/
Overleaf is a free, collaborative, cloud-based LaTeX editor which makes the process of writing, editing and publishing scientific documents quicker and easier. This intuitive online platform has seen rapid adoption across science and research, and Overleaf's award-winning collaboration technology is now in use by over 2.9 million researchers, students and technical writers in institutions, labs and industry worldwide. It's simple and intuitive to use – all you need is a web browser – try it out and use it for free at www.overleaf.com.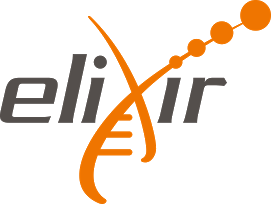 https://www.elixir-europe.org
ELIXIR unites Europe's leading life science organisations in managing and safeguarding the increasing volume of data being generated by publicly funded research. It coordinates, integrates and sustains bioinformatics resources across its member states and enables users in academia and industry to access services that are vital for their research.

https://thehyve.nl/
The Hyve is an innovative, international IT company, employing software developers, solutions architects and data engineers. We are dedicated to delivering solutions that support scientists in life sciences and healthcare R&D using open source software, open data and open standards. Our vision is to enhance the quality and impact of biomedical research by providing tailored informatics solutions.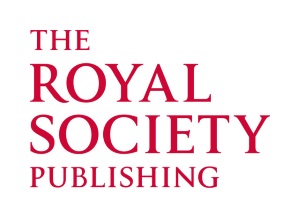 https://royalsociety.org/journals
The Royal Society journals Interface and Interface Focus regularly publish high-quality cross-disciplinary research at the interface between the physical and life sciences, including computational and systems biology. We welcome research, reviews, and proposals for themed issues from scientists working in these areas. Both sides of the interface are considered equally, and Interface and Interface Focus are some of the only journals to cover this exciting new territory. For more information, please come and have a chat with our representative Anita Kristiansen at booth number 20. URL: https://royalsociety.org/journals/