Awards - ISMB 2014
Ian Lawson Van Toch Memorial Award for Outstanding Student Paper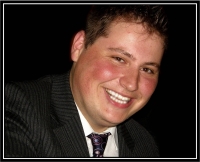 The Outstanding Student Paper Award is given to the student who presents the most thought-provoking or original paper at the Conference, as judged by our panel of experts. For 2013 the award has been presented to Wyatt Clark from Indiana University, United States.

This award is given in memory of Ian Lawson Van Toch, a 23 year old Medical Biophysics graduate student at the University of Toronto who passed away in August 2007. Ian was fortunate to have already discovered his passion for computational biology and how it can - and will - lead to quantum breakthroughs in cancer research. This passion was sparked when Dr Igor Jurisica hired Ian to work in his lab at the Ontario Cancer Institute as a researcher during the summer of 2006. That introduction blossomed into a mentoring relationship that is so vital to helping young students launch their careers.

Our thanks go to the Princess Margaret Hospital Foundation, and IBM who have sponsored this award since 2008. 

Past recipients of this special award include:
ISMB/ECCB 2013:

Wyatt Clark, Indiana University, United States
ISMB 2012: Deniz Yorukoglu, Massachusetts Institute of Technology, United States
ISMB/ECCB 2011: Sara Berthoumieux, Inria, France
ISMB 2010: Keren Yizhak, Tel Aviv University, Israel



F1000 poster awards will be presented for outstanding ISMB 2014 poster presentations. Prizes include a one year subscription to F1000Prime (value: $250) and a free submission to F1000Research (value: $1000).
The RCSB PDB Poster Prize will be awarded for the best student poster presentation in the category of Structure and Function Prediction. The award will consist of a related educational book.

Other information is at
http://www.rcsb.org/pdb/static.do?p=general_information/about_pdb/poster_prize.html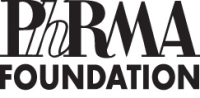 The PhRMA Foundation provides fellowships and grants to young scientists pursuing research careers in the discipline of Informatics. The goal of the Informatics Program is to promote the use of informatics in an integrative approach to understanding biological and disease processes. Informatics awards support career development for scientists engaged in cutting-edge research in information technology and experimental validation, thus advancing the integration of molecular and clinical approaches into problems of pharmacological concern. Award winners are not necessarily ISMB presenters, and these awards are presented with no strings attached. 
The Best 2013 Artwork award of 200 USD went to: 
Cosmopolitan Chicken Project
Jan Aerts and co-authors (Ryo Sakai1,2, Peter Konings1,2 , Yves Moreau1,2, Koen Vanmechelen, Jan Aerts1,2)
1) KU Leuven, Department of Electrical Engineering-ESAT, STADIUS, Leuven, Belgium
2) iMinds Future Health Department, Leuven, Belgium