Lunch and Learn Workshop
ISMB introduces Lunch and Learn Workshops. These luncheon events are hosted by select conference sponsors - the workshops are 75 minutes in length and include a hosted lunch. Participants must pre-register with the workshop hosts. Instructions are included below on how to participate.
The Appistry Pipeline Challenge: Rewarding Researchers for Translating NGS Data into Clinical Action
Date:
Sunday, July 13       12:45 p.m. - 2:00 p.m.        
Room:
306
Presented By: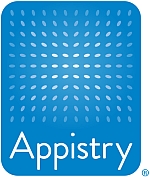 Presenter:

 
Brett McCann, Director of Services, Appistry, Inc.
Many of the easiest problems in NGS analysis have already been solved, which leaves those problems that may require creative use of bioinformatics tools and high-performance computing expertise to solve. The solution may be usable in an individual lab, but for clinical use, pipelines must be production-grade and capable of being used repetitively and reliably on different types of infrastructure. In this session, learn about the Appistry Pipeline Challenge, a competition running from July 7–August 15 that will reward and support one winning proposal for a creative pipeline that will make a difference in clinical research and precision medicine. The winner will receive a complete NGS analysis package valued at $70,000 including bioinformatics tools for variant calling and somatic mutation analysis, software and hardware for developing and executing pipelines at scale, and a year's worth of support to help researchers turn their ideas into functional, production-grade pipelines. Attend this session to learn more about the competition, the prize package, and how to enter your project.