Awards - ISMB 2022
Contributions to the International Society for Computational Biology (ISCB) Award
Ian Lawson Van Toch Memorial Award for Outstanding Student Paper
RCSB PDB Poster Prize
---
Outstanding Contributions to the International Society for Computational Biology (ISCB) Award
The outstanding Contributions to the International Society for Computational Biology (ISCB) Award was initiated in 2015 to recognize members who have made beneficial and lasting contributions to the Society through their leadership, service, and educational work, or a combination of these three areas.
Reinhard Schneider is the 2022 recipient of the ISCB Outstanding Contributions Award to be presented at ISMB 2022.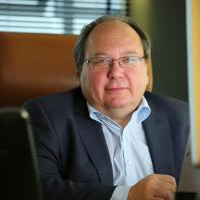 Reinhard Schneider is a Full Professor in Bioinformatics, and Head of Bioinformatics Core Facility and Head of ELIXIR Luxembourg Node at the University of Luxembourg. His research interests focus on the development of new bioinformatics algorithms in structure and function prediction of proteins. He is involved in various national and European projects in the areas of large data and knowledge management, high performance computing, data sustainability, disease mechanisms, and data integration across disciplines including medicine and patient data.

Throughout his career, Schneider has served ISCB in numerous positions, including, Member of the Board of Directors (2005 – 2020), ISCB Treasurer (2009 - 2016), and Vice-President (2005 - 2009). He also served as Head of Finance and Business Development Committee, and Head of Governance Committee. He co-organized ISMB 1999 in Heidelberg and he also served as Scientific Organizing Committee Member, Highlights Track Area Chair, or Steering Committee Member  for many of the ISMB and ISMB/ECCB conferences in the years since. In addition to committee service for ISMB, he also was involved in co-organizing several international ISCB Affiliated meetings in Africa, Asia, and Latin America. These meetings included ISCB Africa (2010: Bamako, Mali; 2011: Cape Town, South Africa) in cooperation with the African Society for Computational Biology and Bioinformatics (ASBCB), ISCB Latin America (2010: Montevideo, Uruguay; 2014: Belo Horizonte, Brazil), and ISCB Asia (2011: Kuala Lumpur, Malaysia; 2012: Shen Zhen, China; 2013: Seoul, South Korea).
ISCB profited greatly from the management experience which Reinhard Schneider had gained  through his involvement in several startups. His gift for people management, working with lawyers and a wide range of finance people helped reshaping the Society. Together with a web developer, he redesigned the ISCB web-portal, that helped the members to easily navigate the necessary information and this web presence is well maintained till today. He introduced multi-year membership and other benefits to the members that attracted a lot of new members and boosted the memberships and revenues. In addition, during his time as treasurer, ISCB started to invest in funds that showed to give the Society greater financial security.
To further his contributions to the foundations of ISCB, Schneider was instrumental in the establishment of the ISCB Student Council (ISCB SC), a platform for students and trainees to become involved with ISCB. He played an important role of mentor/advocate for and support of the ISCBSC and also strongly supported ISCBSC's Internship Initiative to help students from underprivileged countries by offering internships in his lab.
Reinhard Schneider is being recognized for his significant foundational contributions to both ISCB and the broad bioinformatics communities.  ISCB is honored to confer the 2022 Outstanding Contributions to ISCB Award to Reinhard.
---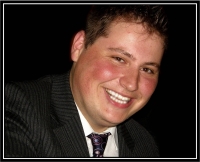 The Outstanding Student Paper Award is given to the student who presents the most thought-provoking or original paper at the Conference, as judged by our panel of experts.

This award is given in memory of Ian Lawson Van Toch, a 23 year old Medical Biophysics graduate student at the University of Toronto who passed away in August 2007. Ian was fortunate to have already discovered his passion for computational biology and how it can - and will - lead to quantum breakthroughs in cancer research. This passion was sparked when Dr Igor Jurisica hired Ian to work in his lab at the Ontario Cancer Institute as a researcher during the summer of 2006. That introduction blossomed into a mentoring relationship that is so vital to helping young students launch their careers.

Our thanks go to the Princess Margaret Hospital Foundation who has sponsored this award since 2008.

Past recipients of this special award include:
ISMB 2022 - Quentin Garrido, Université Gustave Eiffel, ESIEE Paris, LIGM, France
ISMB/ECCB 2021 - Jamshed Khan, University of Maryland
ISMB 2020 - Yannik Schälte, Helmholtz Zentrum München, Germany
ISMB/ECCB 2019 - Torsten Gross, IRI Life Sciences, Humboldt University, Germany and
Dinithi Sumanaweera, Monash University, Australia
ISMB 2018: Rani Powers, University of Colorado, United States
ISMB/ECCB 2017: Kymberleigh Pagel, Indiana University, United States
ISMB 2016: Yaron Orenstein, Massachusetts Institute of Technology, United States
ISMB/ECCB 2015: Farhad Hormozdiari, University of California, Los Angeles, United States
ISMB 2014: Andrey D. Prjibelski, St. Petersburg Academic University, Russia
ISMB/ECCB 2013: Wyatt Clark, Indiana University, United States
ISMB 2012: Deniz Yorukoglu, Massachusetts Institute of Technology, United States
ISMB/ECCB 2011: Sara Berthoumieux, Inria, France
ISMB 2010: Keren Yizhak, Tel Aviv University, Israel
ISMB/ECCB 2009: Manfred Claassen, ETH Zurich, Switzerland
ISMB 2008: Lucas Ward, Columbia University, United States

---
RCSB PDB Poster Prize

The RCSB PDB Poster Prize will be awarded for the best poster related to structure and function prediction. The award will consist of a related educational book.