Conference Hotels
Headquarters Hotels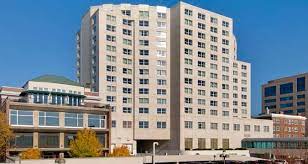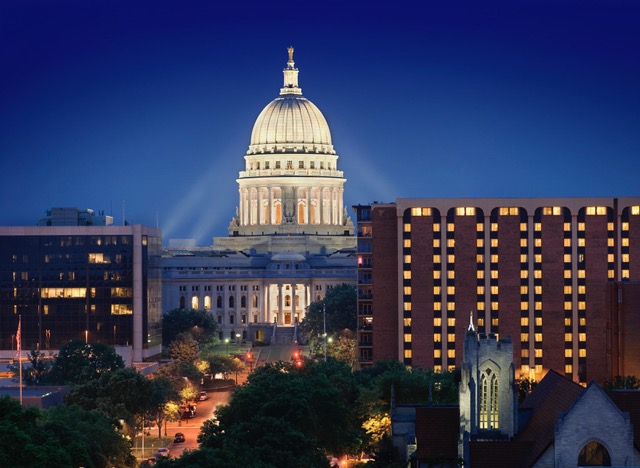 ISMB 2022 will be held at the Monona Terrace Convention Centre
One John Nolen Drive
Madison, Wisconsin, USA, 53703
The official hotel block for the 2022 Annual International Conference on Intelligent Systems for Molecular Biology has closed. 
If you still need to make a reservation, please contact your preferred hotel directly to inquire about availability and rates.
Hotel Deals
The conference organizers have negotiated travel discounts and secured a limited number of reduced-rate hotel rooms to make your trip to Madison affordable. Rooms at the group rate are limited and available on a first come- first-serve basis. These special rates are available until June 17, 2022.

A number of hotel rooms have been set aside to accommodate students attending ISMB 2022. These rooms available only until June 3, 2022 are on a first-come-first serve basis.

Book your hotel early to ensure you don't miss out.
Student/Trainee Housing available at: https://mmxreservations.com/fer/Madison?pageCode=ISMB2022student
ISMB 2022 Housing available at: https://mmxreservations.com/fer/#/Madison?pageCode=ISMB2022
Headquarters Hotels
Both the Hilton Madison Monona Terrace and the Madison Concourse and Governor's Club hotels are the headquarters hotels for ISMB 2022.

If you have any questions regarding the hotel block, please call 800.373.6376 (North America Toll Free) and select option 2 for Hotel Reservations, International calls to 1-608-255-2537 or e-mail your questions to This email address is being protected from spambots. You need JavaScript enabled to view it.
Beware of Unauthorized Hotel Solicitations
Note that the Destination Madison through its online tool MeetingMax is the only official hotel provider associated with ISMB 2022. While other hotel resellers may contact you offering accommodations for your trip, they are not endorsed by or affiliated with ISMB 2022 or ISCB. Beware that entering into financial agreements with non-endorsed companies can have costly consequences.