ISMB 2002 will feature a series of "spontaneous" open meetings for participants to meet and talk about topics of mutual interest. The "Birds-of-a-feather" meetings are a long-standing, highly successful tradition at the ISMB. During the conference, ISMB participants are encouraged to submit a topic for discussion to this website and to recruit as many (or as few) interested participants as desired by the topic leader. The ISMB 2002 conference organizers have set aside several rooms, with refreshments, in the lower floor of the Shaw Conference Centre specifically for birds-of-a-feather meetings. While birds-of-a-feather announcements occur during the conference dates (Aug. 3-7), we would encourage would-be topic leaders to START THINKING AND PLANNING NOW.
Birds of a Feather announcements and sign up sheets (Topic, Topic Leader, Location, Time) will be posted at 8:00 am each day, at five sites in the Shaw Conference Centre: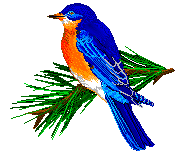 Entrance doors to Halls A/B
Entrance doors to Hall C
Outside the Conference Information Booth
The Bulletin Board in the Dining/Exhibit Area
This Web Site (check it out at the Cyber Cafe)
All the meetings will be held at Salon 2 at 12:30 pm, Lunch will be served in the room. Maximum 4 sessions per day.
Current Topics:
| | | |
| --- | --- | --- |
| Topics | Date | Leader |
| What is a structural representation in (molecular) biology? | Monday | Lev Goldfarb |
| Job Opportunties in Bioinformatics - Myth v Reality | Sunday | Lawrence Lau |
| Internet robots in bioinformatics | Sunday | Audrius Meskauskas |
| Sampling literature space using a "smartproxy" - a pdf-napster? | Tuesday | Rune Linding |
| | | |
| | | |
| | | |
| | | |
| | | |
| | | |
| | | |
| | | |
| | | |
| | | |
| | | |
| | | |