Applying Visa to Canada Please go to the Government of Canada web site for detailed information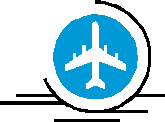 Flying to Edmonton Edmonton's International Airport has recently undergone major renovations and now handles up to 1 million passengers per year. The airport is served by Air Canada, Northwest, Horizon, Lot Polish, MartinAir and WestJet Airlines. Air Canada is part of the Star Alliance, so booking through just about any major airline will get you to straight to Edmonton, with all of your air miles appropriately credited. Major connections are through Vancouver or Toronto. When traveling to Canada PLEASE BRING A PASSPORT. Visitors from the USA do not require a passport, but should bring a birth certificate and a photo ID. ATM machines and currency exchange bureaus are on the upper concourse. A list of recommended airlines and their on-line booking links is given below:

ISMB 2002 official airline

The International Society of Computational Biology has appointed Air Canada as the official airline of the ISMB 2002 Conference in Edmonton, Alberta, Canada, August 2 - 8, 2002. Simply contact Air Canada's North America toll free number at 1 800-361-7585 or local number 514-393-9494 or your travel agent and take advantage of Special Discounted Airfares. When booking your air travel please ensure you provide our convention number CV410538 to your booking agent.

By ensuring that the convention number appears on your ticket, you will
be supporting our organization.

We look forward to welcoming you to Edmonton.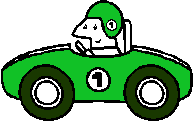 Car Rental - Budget Car & Truck Rental of Edmonton is pleased to offer the following rental rates to all conference participants. The price is in Canadian Dollars and does not include insurance. The car can be picked up at the Edmonton's International Airport. Car rentals require a valid driver's license (North America) or a valid international driver's license (Europe and Asia). Gasoline is priced at Cdn$0.50 per litre.
| | | | |
| --- | --- | --- | --- |
| | Daily | Weekly | Excess km's |
| Compact car | $39.95/200km | $229/1500km | $0.14/km |
| Mid-size car | $41.95/200km | $249/1500km | $0.14/km |
| Full-size car | $47.95/200km | $299/1500km | $0.18/km |
| Mini-van | $69.95/200km | $359/1500km | $0.20/km |
Please quote rate code "ISMB" when booking your vehicles. These rates are valid from July 27, 2002 to August 10, 2002. To book the vehicle of your choice, please call 1-800-661-7027 (Toll Free) or 1-780-448-2000.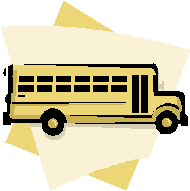 Airport Transportation - Edmonton's airport is located approximately 30 km from downtown Edmonton. You have a wide choice of options to get to and from the airport including airport limousines (fixed cost, Cdn$44 each way); cabs (variable cost, ~Cdn$45 each way), car rentals (see above) and the Edmonton Sky Shuttle (Cdn$13 van ride to downtown -- frequency every 20 minutes). Pick-up and drop off sites are on the lower level.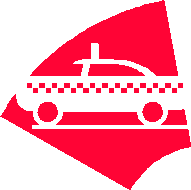 Cab - In a hurry? Don't have your own wheels? You can get to almost any destination in Edmonton via a cab. There are more than a dozen cab companies in Edmonton, all of which are tightly regulated and fully inspected. The two largest are Yellow cab (phone 780-462-3456) and Alberta CO-OP Taxi Line (780-425-2525). Typical fares are Cdn$2.50 to start and Cdn$1.00 per kilometre. Cabs, to and from the Edmonton International Airport typically cost Cdn$45.00 one way. The ride takes about 25 minutes. Tips are expected (10%).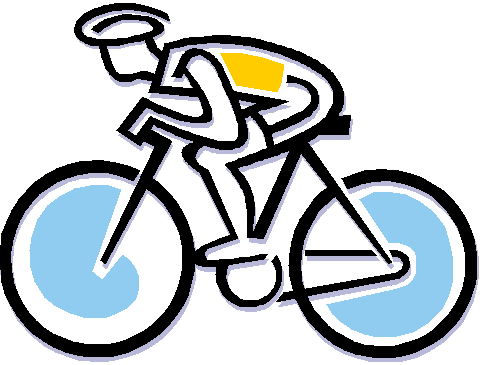 Bike - The lovely Cliff at Redbike (435-2674) has started to rent approximately five bikes @ $20/day. Instant Mountain Bike Rentals Phone: 1 (780) 905-6066, $25/24 hours. Discounts for multi-day hire. Free pick up and drop off service, seven days per week by arrangement.
To inspire you, the River Valley is a ribbon of green through Edmonton that boasts over 100 km's of paved multi-use trails and many more kilometres of granular tracks. Bicycles are permitted on all trails unless there are signs specifically prohibiting use. Cyclists must always yield right-of-way to pedestrians and are required to give an audible sound (bell or voice) before passing with care. The River Valley is particularly beautiful at the moment and I am sure you will enjoy exploring it by bicycle. In addition, Terwillegar Park in south west Edmonton is a specific mountain bike area.
For on road cycling, note that bicycles are considered vehicles in Alberta and cyclists have the same rights and responsibilities as other drivers on the road. Cyclists are entitled to use the entire roadway system, facilitated by signed preferred routes, which are green on the Cycle Edmonton map.
Edmonton Transit System (ETS) - Edmonton has an extensive public transportation system including a modern bus fleet and a light rail transit (LRT) system. Fares for adults are $2.00 (Cdn) per ride (maximum 90 minutes of travelling, including transfers). Bus fares (exact change) are paid upon boarding the bus by dropping coins into the fare box near the driver. LRT fares (exact change) are paid using automated ticket dispensers located inside the LRT stations. Remember to hang on to your tickets! Designated bus (and LRT) stops are typically spaced 3-4 city blocks apart. ETS serves all areas of Edmonton with the frequency of service being every 15-20 minutes. Conference attendees are encouraged to use the LRT system to travel around downtown Edmonton (it's free!). Information on bus routes, LRT routes, service times and bus stop terminal locations is provided below:
Day ETS Service(gif), Night ETS Service(gif), Downtown map(gif)
You can also print out the maps:

ETS Map (pdf) - Day Service (main roads only) (645 KB)


ETS Map (pdf) - Day Service (1.1 MB)


ETS Map (pdf) - Day Service (1.8 MB)


ETS Map (pdf) - Late Night Service (399 KB)


City Center Map (pdf) (206 KB)