Edmonton, the capital city of the province of Alberta, has an metropolis population of about 875,000 and is a city for all seasons -- and all tastes. With its unique blend of big city style and small-town hospitality, Edmonton has the best of both worlds.
Home to one of Canada's largest research-intensive universities, Edmonton has rapidly growing hi-tech economy based on engineering, natural resource exploration, biotechnology, nanotechnology and information technology. Edmonton also boasts the lowest cost of living among Canada's major cities. The low Canadian dollar ($1 Cdn ~ $0.65 US) also means that international visitors will be pleasantly surprised how inexpensive fine food and 4 star accommodation can be. Overall, Edmonton is a safe, "green" city noted for its friendly people, clean air, and healthy environment.
Edmonton summers are very pleasant with up to 18 hours of sunlight per day and daytime temperatures averaging 23 °C (72 °F) with relatively low humidity. The long summer days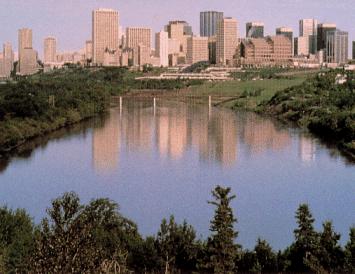 are great for riverside walks, golf, cycling tours and exploring around town. A great place for visitors to explore is the North Saskatchewan River, which winds through the heart of the city. This beautiful valley, which is filled with wildlife, hiking trails and boreal forests, includes North America's longest stretch of urban parkland. More than 50 kilometres of trails are designated for biking, hiking, jogging and cross-country skiing. There are also more than 50 golf courses within a one-hour drive. The world famous Banff and Jasper National Parks, which offer excellent skiing in the winter and outstanding hiking and sightseeing in the summer, are only four hours away.
Edmonton is well known as an active arts and drama city. Hailed as Canada's "Festival City," Edmonton boasts more than 12 city-wide festivals annually, including North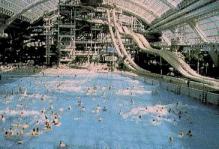 America's largest live theatre event, the Fringe Festival. Visitors arriving in late July or early August can participate in Klondike Days (July 18-27), the Heritage Days Festival (Aug. 3-5), the Edmonton Folk Festival (Aug. 8-11) and the Fringe Festival (Aug. 15-25). A large number of professional and amateur theatre groups are also present. The recently opened Winspear Centre houses a professional symphony orchestra, opera and ballet companies. Edmonton has more than 2000 restaurants and many shopping centres, including North America's largest indoor shopping and amusement venue, West Edmonton Mall.
Host of the 2001 World Track and Field Championships and prior hosts to the World Universiade Games (1983) and the Commonwealth Games (1978), Edmonton has some of the most outstanding facilities for amateur and professional sports anywhere in North America. Known as the "City of Champions", Edmonton is also plays host to several major league sports teams which include the Oilers in hockey, the Eskimos in football, and the Trappers in Triple A baseball.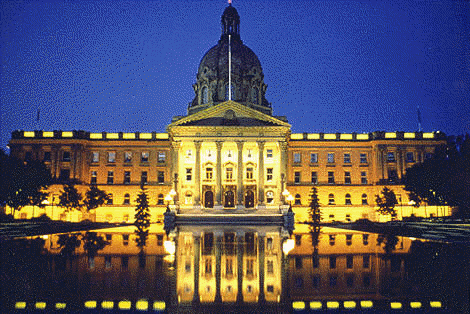 As Alberta's capital, Edmonton is home to Alberta's beautiful legislature building and legislature grounds – both of which are a short subway ride from downtown. Edmonton also has three superb museums: the Provincial Museum, the Space and Sciences Centre (the Odyssium) and Fort Edmonton Park. These highly interactive facilities attract hundreds of thousands of visitors a year. As a "green" city, Edmonton has an extensive transit system, including a modern bus fleet and a clean, quiet subway (LRT) which connects the downtown core to all of Edmonton's major attractions, educational institutions and larger shopping malls. Travel on the subway throughout the downtown area is free.
Here are some links to help you become acquainted with Edmonton.