ISCB is now offering the scientific content from ISMB 2020 for those who were unable to make the virtual conference. Your content registration will include exclusive access to the virtual conference platform where you can view the recorded talks and virtual poster hall from the date of registration until Oct. 31, 2020.
*ISMB 2020 conference talk videos
 are best viewed in Chrome or Bravo
.
---
---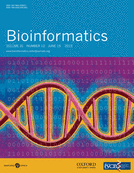 The Coronavirus pandemic is not going to stop ISCB from delivering ISMB 2020. The "stage" is set and we are ready to welcome you into our virtual world. If you are registered or still considering if you will join us, here are some quick links to help you plan your four days of fun.
---

The annual International Conference on Intelligent Systems for Molecular Biology (ISMB) is the flagship meeting of the International Society for Computational Biology (ISCB). The 2020 conference is the 28th ISMB conference, which has grown to become the world's largest bioinformatics/computational biology conference.

COVID-19 has disrupted the world as we know it.  ISCB knows how important it is to continue the exchange of science in these trying times.  Instead of cancelling or postponing ISMB 2020, we will be taking the conference 100% online using a virtual platform. This platform will enable us to deliver all of the great scientific content that you would have enjoyed while attending the conference in Montreal.  

ISMB brings together scientists from computer science, molecular biology, mathematics, statistics and related fields, and provides an intense multidisciplinary forum for disseminating the latest developments in bioinformatics/computational biology in a virtual environment.  The conference will foster fresh dialogues, collaboration, and learning opportunities.  Here is what to expect:


Live and on demand sessions to benefit attendees from all time zones
More than 500 expected talks broadcast over the conference days
Exclusive access to the ISMB 2020 on-demand repository of talks and poster presentations for viewing at your leisure after conference
Live question and answer feature to engage with the speaker during sessions
Live chat feature to engage with other participants within your session room
A networking café for video meet ups with colleagues, friends, or future collaborators
Opportunity to explore the virtual exhibit hall to chat & meet with exhibitors
Opportunity to explore the virtual poster hall (yes, all of those great poster presentations in one place!